Delivering on the promise of the...MOBILE INTERNET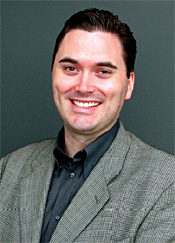 Sean MacNeill
There are billions of devices out there now, and all are using the same internet and all demand access from anywhere and everywhere. Here, Sean McNeill, vice president and general manager of service management and global services at Openwave, explains how carriers can leverage new business models, beyond mobile advertising, to quickly launch new services that capitalise on the growing demand for mobile internet access.
A recent Nielsen Mobile survey reports that 40.4 million US consumers accessed the internet with a mobile device in May 2008. That's up from 29.7 million a year ago. Demand for data access supported by faster networks and flat rate data plans has nearly doubled the number of mobile internet users in the US in less than two years.
The mobile internet is the new computing cycle and it will become the medium that bridges the digital divide worldwide. Mobile devices are penetrating developing countries and low income sectors of developed economies with inexpensive devices and services. The first internet experience for many people now and in the future will be a mobile device.
Yet what are the key drivers for mass adoption of the mobile internet? How can carriers leverage this trend and provide the best possible user experience? In order to stay competitive operators need to deliver a great user experience; a mobile web that is easy to access and easy to use.
Challenging tech
Mobilising the internet has historically proven to be a challenging feat, specifically with regards to harnessing the power of a system that was designed to be used and viewed on personal computers with large screens and at broadband speeds. Today, we have a hybrid world of essentially two internets, one for mobile and one for the desktop. Slow networks, expensive mobile infrastructure and an overall poor user experience have hindered mass adoption of the mobile web leaving consumers frustrated. In preventing simple access to the web, operators' walled gardens have limited their ability to increase data average revenue per user and other revenue opportunities. Mobile phones are by nature constrained devices with limited screen size, memory and supported content. However they are always on, always with you and always yours, making them one of the most personal items you now own.
The key challenge now is not just providing the data access to a few sites, but enabling an open environment in which general web content not specifically designed for the mobile device can be delivered, including Java, Flash and other richer media content types. This also needs to provide for promotion of content partners and preferred services to a user population who are discovering, in increasing numbers, that mobile data access is a reality. In developing a great internet experience on mobile phones, carriers will drive new revenue streams through enhanced content offerings, personalised portals and relevant advertising and security services, all optimized for the small screen.
Mobile advertising promises to dramatically reshape business models and presents new revenue opportunities for all players in the value chain. But it is critical for operators to first focus on delivering a great open internet experience to their subscribers. In understanding the preferences and behaviours of the user population before developing the scope of advertizing, there is a greater chance of success. In leveraging analytic data new business models that go beyond mobile advertising have a firm basis and can quickly target launch new services that capitalize on the mobile internet.
Smart services
How can the operator achieve this? The answer lies in providing the appropriate set of smart services, through a single open internet platform that collectively makes the mobile internet experience far superior for the consumer than if they venture beyond the walled garden using just their mobile device's browser. Carriers can ensure their relevance and importance in the value chain by offering services that make mobile internet access faster, safer, more personalised and truly usable regardless of the content being accessed.
With the traditional walled gardens coming down, companies like Openwave are helping carriers avoid becoming bit pipes that merely transport data. By offering a key set of high value services, the carrier instead serves as a smart pipe to their subscribers, ensuring a great user experience. In this new environment, the carrier can take advantage of opportunities to monetise user behavior and increase their data ARPU. In applying services effectively and efficiently at point of need operators can also manage the bottom line cost of smarter access.
Providing a more personalised experience means allowing users to share, collaborate and exploit content to extend their online activities and communities into the mobile space. The goal is to make content discovery much simpler and more targeted, while eliminating the awkward left to right scrolling when browsing. It is a dynamic process of interpreting the content being served and adapting it on the fly to provide the best possible user experience.
Adding value
In order for operators to maintain ownership of the subscriber relationship, they must be able to demonstrate their added value. They need to leverage their unique strengths such as the billing relationship and their knowledge of each user's profile. Instead of trying to make money by selling content, operators will be better served concentrating on building communities, social networking, enabling user generated content, location-based services, and driving mobile commerce.
As we are already seeing in the traditional web, niche information and personalised content are usurping mass market hits. We now see major brands prioritising the customer experience and exploring the best ways to reach their customers through what some are calling 'User Experience 2.0', an attempt to proactively unite users with relevant content and services. Openwave believes that one internet across all devices places the most power with the mobile operator, the player with all the tools to make the discovery of content fast, secure and easy to use, driving mass adoption and offering huge revenue opportunities.
Carriers should look for enhanced applications that are customisable and that seamlessly integrate with their infrastructure, enabling a true open internet experience on mobile phones. These applications provide capabilities like content adaptation, security, content and advertising solutions, plus optimised and on demand access.
A simple example of the value of these capabilities comes when one tries to access embedded media content either from social networking or dedicated media sites. The user experience is interrupted by an inability to view content. This problem could be solved by vertical partner integration or by the specific website making a mobile-friendly version, but it may be more efficiently solved using an intelligent intermediary point to detect, transcode, adapt, and cache that content as it is retrieved.
Taking advantage
As the role of premium content increases, introducing processes to warn, charge and inform the user of what they are doing becomes valuable to both the operator and to the subscriber. The flexibility to introduce new services without having to overhaul infrastructure becomes critical to the realisation of new services and revenue streams. A common, consistent and flexible service and control point is necessary to prevent fragmented service delivery, to authenticate, track and enhance, to provide orchestration with business rule integration and to automate the discovery of new services. In providing this the orchestration is flexible enough to rapidly introduce new services and control paths in an eco-system in partnership with the operator and best of breed service providers.
Accessing the internet through a flexible, scalable, open interface platform also simplifies deployment and increases efficiency, allowing carriers to quickly capitalise on new, on-demand services such as streaming web and media content, mobile advertising and analytics.
Popular devices such as the iPhone are driving consumer interest in the mobile internet and other data services, priming market expectations for new data revenue. A true open internet is a reality today, and it can be easy for carriers to deploy and maintain. Keeping the web open, secure and intuitive on any handheld device is critical to driving consumer adoption, while the ability to mediate and enhance data traffic allows the operator to ensure the best possible user experience.