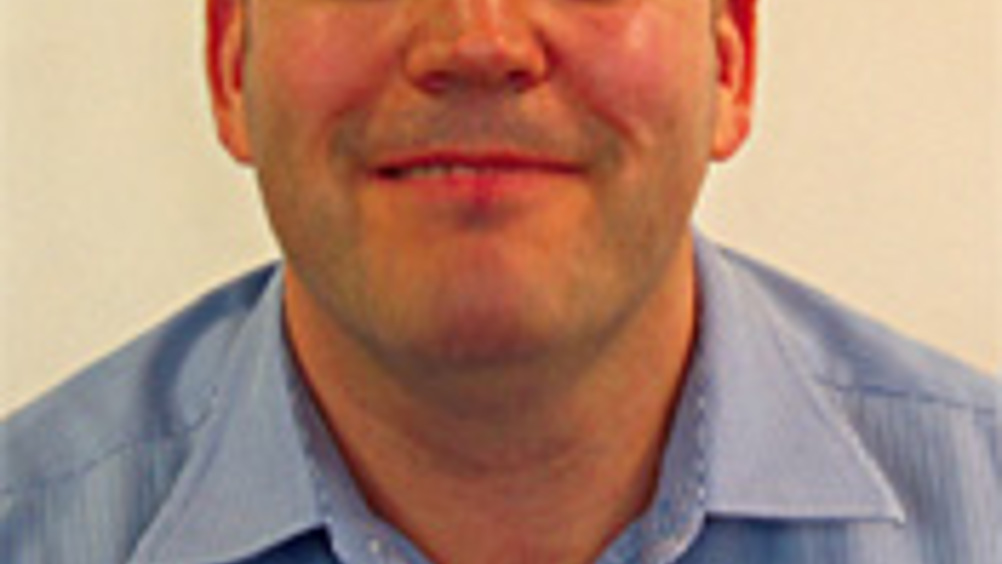 Grapevine Telecom on the up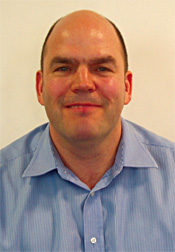 Peter Boby, sales director, Grapevine Telecom
Grapevine Telecom is growing. It has recently moved into new, purpose-built offices in Bath with its crew, after 15 years in the office it was founded in. Things are looking up, and here's how…
With a brand new open plan office, Grapevine Telecom is looking at ways to do more for its customers. For the grand office opening, it invited over 100 customers to come along to an open day where its key partners, including BlackBerry and LG, exhibited products and services. As a Vodafone Premier Partner, it was also able to show customers the new Dell laptop with embedded Vodafone SIM, all of which adds up to more sales for Grapevine, states Peter Boby, sales director.
"We have now moved up a gear to reflect what we're about," comments Boby. "We're refreshing the image of the company. We had outgrown the place we were in and needed more space, more parking and a bigger boardroom. Apart from needing it practically, the new office looks the part as well."
Grapevine is now ready to ramp up its customer events in the new space. It intends to host events specific to certain customers, looking at different, more
complex technologies and devices coming out including PCs, BlackBerry's and mobile broadband. "All this will enable us to develop our expertise considerably," says Boby.
He adds that having the company's business development manager, Paul Lappage, on board will also be of even more value going forward. Lappage can now stretch his legs in the new office and begin to bring more money-making ideas to the table, claims Boby. "Having someone like Paul on board gives us a real edge. And we've now got the room to book events for us and manufacturers; there are so many things we can do now."
Grapevine was established in 1991 by Boby and Brian Vockins, managing director of the business. Both Boby and Vockins decided they could do a better job than their then employers, so Grapevine came into being. It now has offices in Bath, Poole and Plymouth; the Golden Triangle, according to Boby.
The business began with two tariffs. Today, there is more like 2002, states Boby.
However, the company has stuck to its core principle which is based on B2B sales and service. He comments: "As time moved on and phones became more common we moved more into the high street, but we always stayed with our B2B roots."
As to why Grapevine began and remained in the B2B space, Boby adds: "B2B is more profitable than consumer. We're not in the corporate market; our speciality is dealing with the small and medium sized business. The 30 handset range is our bread and butter company, where we can really add value, but we go from one handset to 500."
Strong account management is key to making B2B work, says Boby. "On the account management side, you need someone who can provide transparent information, keep customers abreast of what's going on in the marketplace, with every statement backed up by the latest data."
People are vital to Grapevine's operations, comments Boby. "Our USP is that over half of our staff have been with us for more than 10 years, which is probably a unique stat in this business. Our customers like the consistency of that. One of our bug bears is when people develop a good relationship with an account manager and then that person moves on. People have consistency and a stable relationship with our company."
The secret of this company's success is honesty, comments Boby. He says: "We're quite straight forward; we don't pretend to be anything we're not. We are caring towards our customers, in terms of making sure they're on the right tariffs, using the right devices, and helping them set up. It's just about making life easier for them all the time."
Convergence is making life easier for Grapevine's customers, and 2009 is about a strong and increasing focus on that area, says Boby. As a Vodafone Premier Partner, Grapevine is set to move more into the fixed side of communications this year, using Vodafone's rental and billing for fixed line service. "It's the entanglement of the customer," explains Boby. "Fixed is another service we can provide, and people are comfortable to buy that product from us as we have a history with them."
Grapevine's secrets of success
• If you don't work properly in B2B, you won't be around for long

• Embrace new technology and ways of thinking or disappear

• Be nimble on your feet

• Make the most of being local and close to your customers

• Add value as if you don't, you're not in the game