Pangea has solved connectivity issues across many industries this year. Comms Business caught up with Dan Cunliffe, the company's Managing Director, and Dr Arslan Usman, System Architect, to find out more.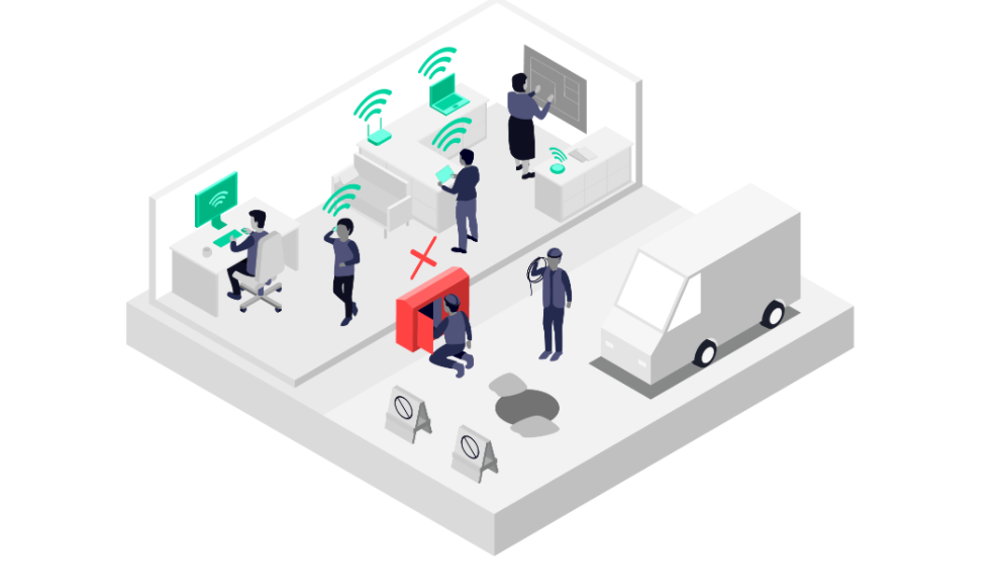 Comms Business Magazine (CBM): How has your Channel been affected by the pandemic? 
Dan Cunliffe (DC): "When the pandemic began, we shifted our focus and worked fast to support partners and key workers however we could. We still saw demand for our rapid deployment, multi-network, and on-demand backup solutions; but we used them to connect key facilities and equip workers across industries to deal with the pandemic."
CBM: Has Pangea been able to help partners or customers through this period?
DC: "We built innovative solutions and worked to the wire to meet the new needs of our partners and their users. With the home becoming the new office, our home Mi-Fis played a big part in keeping workers connected to projects, colleagues, and loved ones— especially for those facing broadband installation issues, or battling with family members for bandwidth.
"We also connected one of the pop-up Nightingale hospitals for COVID-19 patients; we drove the solution across the country to our partner, so the hospital would be ready for an influx of patients. And we helped a partner deploy 65 COVID-19 testing stations across the UK, using enterprise-grade connectivity and static IPs; all delivered on the same day they were requested.
"The biggest challenge we tackled was keeping children connected to their education. When schools closed in March, education moved online—but many kids had insufficient or no connectivity to access their lessons and learning resources. That impacted as much as 24% of the student body for some schools.
"We designed a solution combining a huge shared data pool, our Multi-network connectivity, and 55,000 devices for students to use at home. But to win the deal, our partner needed to meet the government's safe-browsing regulations—so we launched our new mobile content filtering solution to secure the deal for our partner and protect vulnerable students from web-based threats, like malware and adult content."
CBM: Where do you see the opportunities for partners to help move customers into a digital world?
DC: "Partners: the nation is looking to you to lead society into the new normal with back-to-work IoT and connectivity solutions. Mobile connectivity is more important than ever right now—as shown through the healthcare, education, public, and private sector solutions that kept the world turning despite fixed-line traffic bottlenecks and broadband installation delays in the pandemic.
"And IoT is keeping employees safe from harm with tech like remote temperature scanners, social distancing monitors, crowd control apps, and fully automatic robots. It's also saving money for businesses on tight budgets; and in some cases, businesses wouldn't even be able to stay open without IoT solutions like ePOS.
"If you're a futurist, the arrival of Gigabit LTE is your chance to capitalise on the newest, most powerful 4G solutions and devices without having to wait for new networks to rollout. And if you're providing 4G services, mobile content filtering is an easy value-add for your portfolio. Your customers will thank you for protecting their devices from malware and phishing, keeping harmful content away from their end users, and helping them meet Internet compliance regulations.
"Lastly, for ISPs, mobile L2TP is a massive opportunity to monetise your network. You'll expand your solution offering, get more value out of your LNS, be ready to provide 5G services, and most importantly tap the lucrative mobile market; all without changing your any of current equipment or services.
CBM: What is your take on the Huawei announcement and the impact on 5G rollouts?
Dr Arslan Usman (DAU): "It's hard to deny Huawei's importance in 5G progress so far, as one of the leading 5G powers. And the timing isn't ideal either, with the UK operators having invested plenty into Huawei-related equipment — which they'll now face the time and monetary cost of replacing.
"As UK operators rethink their 5G strategies and rollout schedules, it's a given that there will be an impact on the Channel; but it won't be a massive one. The market for Gigabit LTE (called 4.5G or pre-5G by some) is growing fast, along with the number of new, compatible devices. This is a significant opportunity that will keep savvy Channel players busy with new business opportunities in the meantime."
CBM: What does this mean for the future of 4G?
DAU: "4G has a bright future in store. With Gigabit LTE as the new kid on the block, there are plenty of devices like enterprise routers, cellular routers and user handsets hitting the market. It's an exciting opportunity for stakeholders in the 4G playing field to really stake their claim, while operators take the time to sort out their 5G strategies."
---
This article was part of our 'Road to Full Fibre' supplement in September 2020.
Other articles from the supplement can be read on the links below:
A digital version of the full supplement can be accessed here.