The transition to a new generation of broadband presents partners with the opportunity to develop new services and offerings. Here we examine the key themes emerging from the market.

Connectivity has never been more vital, and the last decade has seen huge improvements made to the infrastructure underpinning Digital Britain. The two big transitions currently underway concern 4G services shifting to 5G, and fibre to the premises (FTTP) broadband replacing fibre to the cabinet (FTTC). Changeover periods between technology generations never happen overnight, so a gradual shift throughout 2020 and beyond was expected. Then the coronavirus pandemic hit.
COVID-19 triggered a sudden shift to homeworking for a huge proportion of the UK workforce. This put unprecedented pressure on legacy infrastructure, with many businesses putting stopgap solutions in place to sustain core operations as much as possible. Now the initial wave of the virus is behind us, everyone with a stake in Digital Britain is regrouping to add new momentum to vital connectivity projects.
For many, these projects should be driven forward urgently. Henry West, Commercial Director at Truespeed, explained, "Building an inclusive full fibre infrastructure that leaves no business or household behind requires a joined-up approach by industry and government. The pandemic has brought the full fibre debate into sharp focus. Many people working from home are struggling with substandard connectivity, which in turn impacts the nation's productivity."
"To level the playing field and build a resilient digital economy, there is an urgent need for government to accelerate the pace at which it green lights full fibre rollouts – particularly in harder to reach areas. In parallel, infrastructure providers need to ensure they are fast and nimble enough to meet this surge in demand with a competitive offering."
West added that, once the right infrastructure is in place, the channel can build offerings around the improved functionality. He said, "With this vital infrastructure in place, channel partners can boost revenues with new services and offerings designed to help businesses compete effectively in this new digitally driven reality."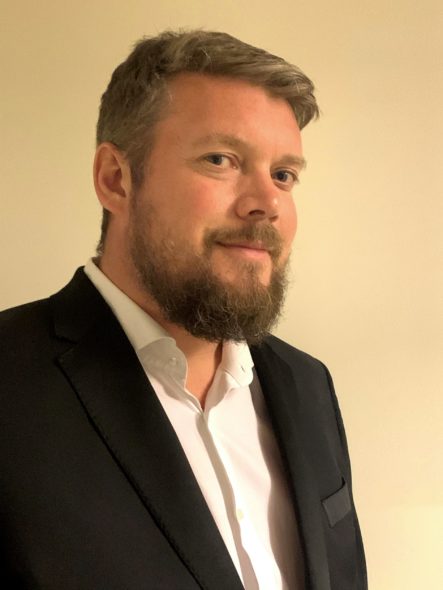 Organisations that relied on fixed line telephony solutions have had to speed up upgrade projects to ensure employees could remain connected to each other, and to customers and clients. Matt Dexter, Head of Business Development accounts at Openreach, explained, "The Covid pandemic has clearly had an impact on the market but in more ways than one. As channel partners have looked to drive cost efficiencies and future-proofing what they market to their customers, we have seen an accelerated migration away from legacy copper; particularly of ISDN2 and ISDN30 to our all IP solutions."
Rural coverage
Rural coverage has historically been patchy, with 'not-spots' stifling the development of digital services in remote areas. Openreach's Dexter explained why this issue has come under the spotlight. He said that the shift to homeworking brings with it "the need for faster, more reliable and future proof broadband".
To manage this longterm, Dexter said Openreach aims to reach 20m homes and businesses with FTTP throughout the UK by the mid-to-late-2020s. That vision includes plans to make full fibre available to more than three million homes and businesses in some of the UK's more rural communities.
Openreach will reach much of the UK's geography over the next decade, but other providers are meeting the need for FTTP today. Nextgenacess builds lays fibre broadband in areas that are not reached by largescale providers, like Openreach. Mark Weller, the company's Managing Director, said that this is vital as rural coverage is "more important now than ever. The increase in homeworking which was necessitated by Covid has now changed the way we work for ever. Rural communities will die if their residents are unable to adopt this new working practice because they can't connect."
He added that "connections could still be made using private network Fixed Wireless Access technologies but the base stations that host them still need full fibre backhaul".
Of course, this issue is not widescale. Andrew Catchpole, Managing Director of Fusion Broadband, said, "Most people will be lucky enough to have a fibre-based broadband service which works great for working from home. However, the broadband and the WiFi will be in demand, for example when someone else is watching Netflix or playing an online game. An SD-WAN deployment will be able to prioritise applications or users so that business applications always take precedence. Working from the garden may be a "not spot"!
The importance of SD-WAN
SD-WAN, or a software-defined wide area network, is a virtual architecture that allows enterprises to combine services – including MPLS, LTE and broadband internet services – to securely connect users to applications. Catchpole explained, "Using SD-WANs, new sites can be operational before telephone lines and fibres are pulled into ducts."
The consensus from the industry seems to be that SD-WAN has come to the fore in 2020. Anthony Senter, CEO of SDWAN Solutions, reports that the company has seen a spike in companies, from all sectors, seeking to deploy SD-WAN and secure access service edge (SaSe) across their business as the return to work gathers pace. He cites SD-WAN advantages – including lower cost, zero downtime, increased productivity, and prioritisation of critical apps – as drivers here.
SDWAN Solutions' CTO, Toby Sturridge, added that customers have had time to weigh up their needs and now know what they are looking for. He said, "We are entering unchartered waters where end customers may know more about SD-WAN and SaSe than the Channel they rely on – which is why the Channel must upskill or partner with a credible expert supplier, in order to stay competitive.
"Customers are turning to smaller managed service providers as their old traditional telco providers can no longer compete on speed of deployment, solution or price."
Identifying opportunities
There are plenty of other areas where resellers can add value for their customers. Harry Singh, Senior Sales Specialist, Data, Gamma, said, "Given that we are in an economic downturn, a number of businesses may be looking to reduce Opex where possible and no doubt will be reviewing all business overheads. The ability to offer higher speed connectivity at a better rate than the incumbents, coupled with flexible UCaaS off erings, will help partners pivot towards solutions that can allow customers to be more agile and reap the benefits of true digital transformation. Equally, it's important to recognise that the need to move to IP voice is now strengthened, and the opportunity to replace legacy systems is better than ever, all underpinned by appropriate connectivity."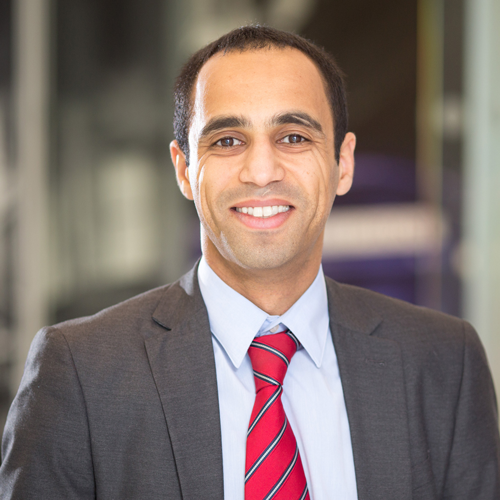 Similarly, Openreach sees the new generation of broadband technology as a key moment for voice services. Dexter said, "In the All-IP world the most significant change is voice becomes an application running over broadband, so channel partners need to provide a range of IP voice solutions. There are a wealth of applications in use today from Point of Sale equipment, Alarm lines and health monitoring lines which also need to be converted to running over broadband, this is an opportunity to be grabbed."
Jeremy Wastie, Head of Public Sector sales, MLL Telecom, said that the company will be "working hard with new and existing customers to develop smarter LAN and WAN solutions to enable increased and higher capacity flexible working solutions and continuing to support the big four mobile network operators in underpinning their 5G strategies with the dark fibre backhaul services they need."
Fusion Broadband's Catchpole sees two key connectivity opportunities for channel partners. They can provide clients with an opportunity to lower their existing TCO. Channel partners can also provide virtual networking solutions to clients that would not have been able to previously justify MPLS.
The former, Catchpole says, can be achieved by reducing reliance on relatively expensive MPLS by deploying lower cost Direct Internet Access (DIA) services that are now available. Another option is to exploit 4G and 5G mobile access to provide faster access and better availability, or by creating virtual private networks that connect users to the cloud rather than company datacenters.
The future
How this will develop over the coming months and years remains to be seen, but we can expect businesses to formalise homeworking policies. Gamma's Singh said, "A balance of office and homeworking can realistically be expected in the short to medium term. Within the SME space high bandwidth office connectivity maybe reduced as businesses look to downsize office space and possibly move to managed facilities, switching to full cloud deployments for applications."
For the resellers, Singh said, this means it will be essential to offer "a range of term and product options on connectivity can help with buying decisions, which is vital when businesses may not wish to be in their current (potentially oversized) office locations for an extended period of time."
---
This article was part of our 'Road to Full Fibre' supplement in September 2020.
Other articles from the supplement can be read on the links below:
A digital version of the full supplement can be accessed here.