Business communications specialist Onecom has scooped one of the industry's top awards for the sixth year running.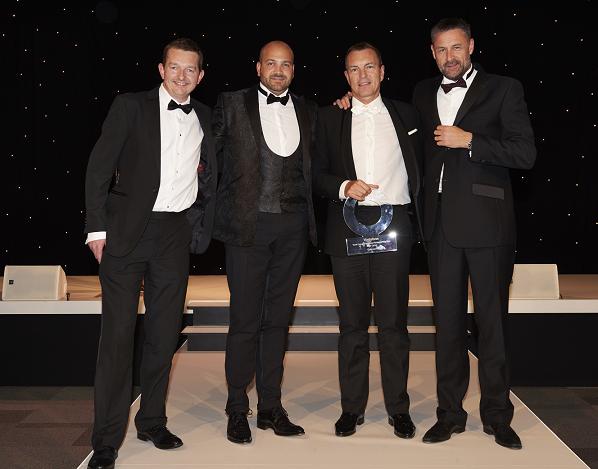 The company was awarded the title of Vodafone Total Communications Partner 2016, the most prestigious prize at the Vodafone Partner Awards.
The accolade is in recognition of Onecom's best in class status in providing businesses with complete communications solutions including mobile and fixed voice lines, broadband and IT services.
Darren Ridge, CEO of Onecom, accepted the award on Thursday (July 14th) at a ceremony which followed Vodafone's Partner Conference at The Vox Conference Centre in Birmingham.
He said: "Businesses are increasingly seeing the benefits of seamlessly bringing all their voice, data and broadband needs together, and this award is recognition that Onecom delivers solutions that are cost-effective and expertly implemented.
"This award also underlines Onecom's commitment to customer service, demonstrated by our industry-leading customer retention rate and innovations such as our Comms Manager portal, which enables customers to closely monitor their usage and costs.
"I am immensely proud of this award, and of our committed staff whose dedication to Onecom's customers makes us the best in the business."
The Total Communications Partner award is reserved for Partners which offer Vodafone's full range of services, recognising excellence in the provision of unified communications.
Nick Birtwistle, Director of Partnerships and Alliances at Vodafone UK, said: "This is a well-deserved win by Onecom, who are a key partner for Vodafone."
"The award acknowledges that Onecom remains at the forefront of the unified communications revolution, helping businesses to drive efficiency and collaboration through the integrated use of mobile, fixed line and broadband services."