The Channel is well aware of the significance of cloud computing but, with little data on cloud uptake and outcomes, identifying current opportunities can be difficult.

New research from Amazon Web Services (AWS) and Public First has revealed the impact of cloud computing on the UK economy, as well as highlighting the contributions of a new industry of small partner companies that consult on and develop technology solutions for the cloud.
To understand how we got here, it's worth reflecting on the journey of cloud adoption in the UK. Darren Hardman, vice president and general manager for the UK and Ireland, AWS, said, "AWS started in 2006 after a decade of running the amazon.com site. That highly scalable web application helped us develop a core competency in operating massive scale technology infrastructure. We created AWS and a new mission to serve developers and businesses using those skills."
The rest, as they say, is history. Adoption of cloud has grown rapidly over the last decade, and Hardman explained that the UK was one region where the company saw significant uptake. This research estimates that AWS is now generating £8.7 billion in economic value for businesses across the UK – the equivalent of 0.4% of GDP.
AWS partners and managed services providers have been instrumental in making that huge growth possible. Hardman said that the company's partners broadly fit into two categories: those that evolved their business from a hardware/software company into one that now focuses on the cloud, or those that were born in the cloud. It is these partners that push cloud adoption forward, "helping customers drive their own transformation agenda utilising the cloud".
The flexibility of the cloud, Hardman explained, means that partners can build widely variable business models. He added, "We see the partner impact coming from many different angles – including the traditional resellers and GSIs [global system integrators]."
This new research signposts the opportunities that are on offer. Hardman said, "The big realisation when reading this study was the huge opportunity for levelling up all regions in the UK. The cloud is demonstrated in this report as a real enabler for growth. 39 of the 50 fastest growing tech companies in the UK are using the AWS cloud. 16 of 17 unicorns – that's those billion-dollar valued private organisations – including Deliveroo are using the AWS cloud. This underlines the fact that, with cloud technology, there is a democratisation of technology."
The research showed that the impact of cloud is distributed across businesses large and small, and from every sector. However, uptake has not been equally distributed among all regions in the UK. The report argues that helping these regions catch up is one way to stimulate UK growth. Hardman highlighted the opportunity for resellers here. He said, "A lot of the reseller population are regionally dispersed so have the ability to be an organisation that can help a customer in, for example, the north east [to move to the cloud]."
He added, "There is a real opportunity for the reseller community to tap into the investments we make around education, certification, and support. Resellers can specialise, pick out key competencies, differentiate themselves and find an opportunity in the market for their solution."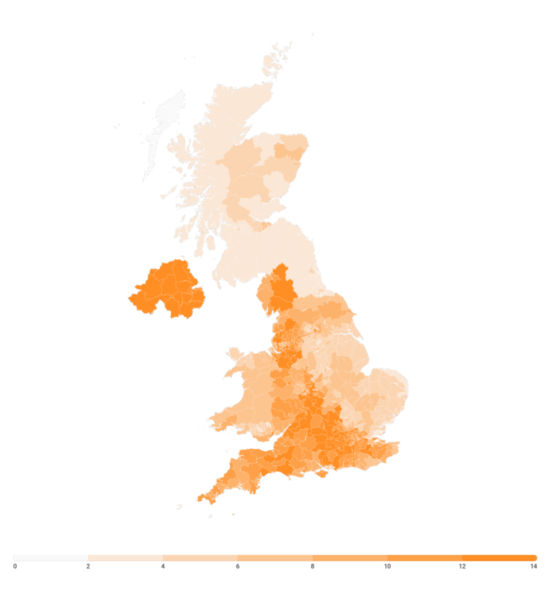 New industry of partner companies
The report discusses how cloud is enabling a new industry of partner companies that develop their own offerings. Matillion is a Manchester-based company that helps businesses bring their siloed data together. Matthew Scullion, founder and CEO of Matillion, simply explained that "the cloud requires technologies built for the cloud, and that's what Matillion does".
Matillion has a two-part story. It was founded in 2011 and offered business intelligence as a service. To deliver that, the company built lots of data warehouses for customers and used an off-the-shelf, commercial ETL tool to pull the data in. That tool, however, was not built for the cloud and was slowing the company down.
Scullion explained, "In around 2014, we thought we need an ETL tool that was built for the cloud. We were only a ten-person company at the time so we just googled it. When we couldn't find one we decided, initially for our own use, to build one ourselves." Matillion's business now centres on that product, with customers using the software to build their own data warehouses.
Kainos is a digital services provider that partners with AWS. Gareth Workman, head of cloud practice at Kainos, was one of the lead architects in one of the company's projects with the Driver and Vehicle Standards Agency (DVSA). The project replaced a legacy MOT platform with a new digital service. This removed the need for MOT centres to queue to input details into one terminal, as the new solution allowed simultaneous input from every centre. One challenge, Workman explained, was that no one knew what the usage profile was going to be, as it had always been handled by one single terminal. When it became apparent more capacity was needed, the company used AWS infrastructure to quickly scale to a much larger platform than it had originally envisaged.
Workman explained, "Using a cloud-based platform gave us the flexibility to build what we needed to, without having to future invent and keep our fingers crossed that we had bought enough capacity. Amazon worked in close partnership with us to make sure we could build out the platform that was required, and we even got access to product-based people in the US that really helped us scale out the platform. It was a real partnership piece there."
The public sector is often viewed as slow to adopt new technologies. When asked what he thought of that perception, Workman said he sees the government as forward-thinking but, like a lot of organisations, it is limited by a lot of legacy technologies. He pointed to an early Government Digital Service mandate that encouraged projects to take a cloud-first approach. Kainos was involved in 7 of 25 exemplars that were delivered to showcase cloud services.
Those initial projects focused on citizen-facing services like registering to vote, updating driving license details, or MOTs. Workman has seen that the government is now accelerating modernisation projects for more services, so there are plenty of opportunities remaining. The journey to cloud for the public sector is slightly different from that of private sector organisations. Workman says there is a subtle difference that stems from governments needing to weigh up cost savings with doing the right thing for citizens.
Partnering for success
These companies – Matillion and Kainos – are clear that being an AWS partner has been vital. When asked why his organisation chose AWS as its cloud provider, Matillion's Scullion explained that "AWS was comprehensively the most advanced offering". There are a lot of considerations, and Scullion pointed to compute power, storage, notifications, monitoring, security, synchronised messaging, and "a gazillion other things".
He added, "Back in 2011, when we started the business, AWS had the longest list and the best list, so we chose them. 2011 is quite a long time ago when it comes to cloud, GCB was not that big a deal and Azure was a lot more nascent. AWS had the multi-year technical lead over everybody else, so it was really as simple as that."
Kainos' Workman had a similar experience. He said, "I've been involved in cloud since around 2007, but all clouds aren't created equal. When you look at the requirements of a true hyper scale cloud platform it has to meet those original cloud principles – to be on demand and scalable. That's what makes it feel like an infinite platform and we were looking for a cloud platform that would live up to those expectations. Amazon has done that. They always push the bar, and no matter how big a service you're building, you're not going to run out of resources, and you won't need to commit ahead of time."
Part of the reason Kainos has continued to use AWS, Workman explained, is because the company continues to innovate. He said, "Why AWS is so good is because they are consistently removing pain points. It's not always about adding features, it might just be making something a bit easier. The easier it gets means people can get to build and get on with the things they enjoy doing." He added that the platform also allows companies to build for failure – and that mindset shift allows for the experimentation that is foundational to reaching the best business outcomes.
AWS' Hardman also discussed the company's focus on innovation. He said, "We're builders, we hire builders, so we've got the DNA to invent. We're constantly innovating new services and asking the hard questions – that means looking at customer experiences today and finding the flaws, then figuring out how to reinvent those experiences."
He added, "We're very long-term orientated. You won't see our people showing up at customer doors at the end of the quarter asking for a sale – we're fully focused on a long-term journey with our customers that that's what our partners tell us they appreciate about us."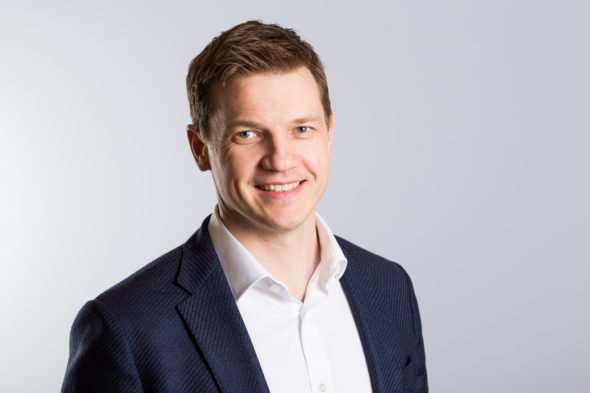 The future
This research signals areas where resellers have opportunity to get ahead of competitors, but it has also given AWS food for thought when it comes to its own business. Hardman commented, "We have bases in both the south and the north of England, but we had an inkling that we needed to extend that footprint a while ago. This report validates that."
Hardman said that AWS will be looking at ways it can continue to support its partner community and their growth and evolution. He pointed out various partner successes across the UK: with Steamhaus in Manchester, Inawisdom in Ipswitch, through to FanDuel in Scotland.
Fanduel, Hardman explained, "is a great example of a Scottish company that has now won big in the US through leveraging the AWS cloud early and extending its footprint globally". He added that the company has seen "really great innovation from a variety of partners touching the four corners of the UK".
The opportunities are seemingly endless, and the cloud services individual businesses will develop will vary drastically. Matillion's Scullion explained this simply. He said, "Ultimately, what cloud allows end users to do is compete at a limitless scale. For technology companies and software companies, whether that's consumer-orientated software like Netflix or enterprise infrastructure software like us – cloud gives you a much lower barrier to entry. That means that, if you find product market fit, you can build really big businesses with not too much upfront costs."