Channel Live brings together the channel community to discuss the trends and technologies that are disrupting the market. Comms Business shares highlights from this year's event.

Whether you're a reseller, MSP, distributor, vendor, or any other type of channel company, Channel Live has something for everyone. This year over 1,900 attendees came together during the two-day event, with a 7 per cent increase in visitors compared to last year. This was the busiest show since 2018, showing things have truly returned to their pre-Covid heights!
Terry O'Brien, CEO of Digital Wholesale Solutions (DWS) opened the conference programme with an emphasis on his belief that DWS is here to help its partners succeed and win. O'Brien has been working with Dr Lucy Green, CEO, Larato, to quantify the wealth of opportunities available to resellers and MSPs.
Larato has conducted research across various regions in the UK that investigates this and, at Channel Live, the two companies released a report that dives into Birmingham and the surrounding areas. The study examines how the West Midlands Combined Authority can strengthen its local economy through increased engagement between SMEs, local technology resellers, and large technology suppliers.
He said, "I have a bit of a personal obsession to try to make sure that the UK Channel and our partners get every penny that exists. There is about £11 billion of annual spend in the IT, telecoms and cloud space for small businesses in the UK.
"Our best estimates reckon the community of resellers and expert technology providers out there take between £3 and £4 billion of that today. We don't take it all, and I find that a bit mind-boggling. The truth behind why is simply because many small businesses don't know we exist.
"About 40 per cent of small businesses in the UK know that local technology experts exist, so we've got a bit of a challenge. But that's a challenge I'm willing to embrace. How do we get the message out there? We need to make sure that small businesses around the UK know that they don't have to go directly to major vendors. They don't have to go to major carriers.
"They can be served brilliantly well by local and trusted technology experts. That's my mission at the minute. What can we do together to create that knowledge? And take all of that £11 billion of spend together, rather than just £3 or 4 billion of it."
Dr Lucy Green, of Larato, added, "One of the things that this research has shown is that for the 500 resellers in Birmingham, there is £2 billion worth of business [available to them]. That's a huge amount of money.
"This report specifically quantifies, for this region, how the local reseller community can help the mayor [Andy Street, Mayor of the West Midlands] and the local authorities to meet their digital objectives."
IoT growth
Elsewhere, a panel discussion on IoT growth brought together Dan Cunliffe, managing director, Pangea, Mike Van Bunnens, CEO, Comms365, and Lee Broxson, sales director, Jola. Broxson discussed the huge opportunity to create compelling offerings within the IoT space.
He emphasised, "The growth rate for IoT globally between now and 2025 will see connected devices grow from 20 billion to an expected 70 billion. In my view, there is no bigger opportunity in the Channel to capitalise on that growth."
Van Bunnens pointed to the seemingly endless possibilities, with new use cases emerging every day. He said the IoT space, with the advent of 5G and evolving narrowband technologies, is massively exciting. But he cautioned that resellers and MSPs need guidance to deliver meaningful change for their customers.
He added, "There is a misconception sometimes when you're selling cellular connectivity that you can just go and sell it. But there has to be a business need for it. Through working with partners and trusted advisors, you can identify those opportunities. If you just go to your customers and say: hey, we've got 3G and 4G. They say that's great, but they won't really know what to do with it.
"If you've dipped your toe into selling cellular connectivity already you're halfway there, but you need to pick the right partner who can advise, guide, consult, and help you with existing case studies. Use your partner's experience to help you move forward."
Cunliffe discussed the potential value that can be achieved if you build your business around a mobile offering. He explained, "The margins are generally twice what resellers are achieving [in the fixed connectivity or cloud product space] today. What is important is that, if you were to exit your business in the future, the multiples on what we do is worth between 18 and 20 times more profit should you exit your business.
"That is proven across many sales over the last 36 months in the market. In terms of margin and what's valuable, mobile is infinitely more valuable right now than selling any fixed product because our margins are two times as much."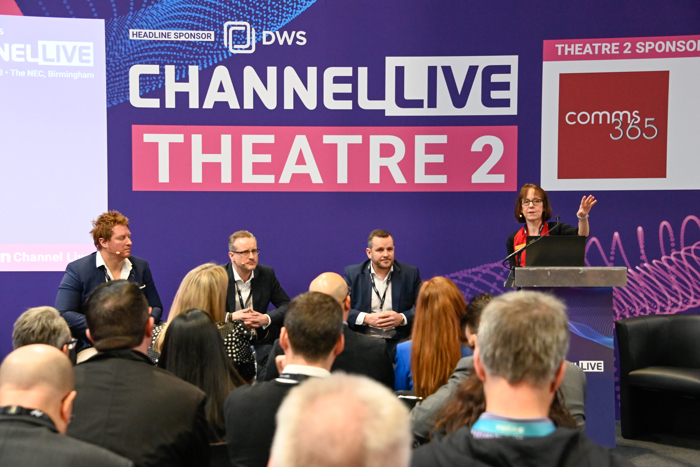 Spotlight on sustainability
On day two, Sarwar Khan, global head of digital sustainability at BT, discussed the importance of ensuring your business has a sustainability strategy in place.
He explained, "Sustainability is a business imperative. Many of your customers are already prioritising sustainability and that is down to pressure from three key stakeholders. The first is their investors. 85 per cent of all investors now leverage sustainability as a key metric in making a decision on who to invest in, and who not to invest in. The second set of stakeholders who are driving pressure are regulators.
"Finally, the most important stakeholder is consumers and customers. 70 per cent of end customers choose to buy from organisations who have the right sustainability credentials. That's really important because, ultimately, that could impact your pipeline.
"All three of these stakeholders are driving one thing: transparency. Organisations will look to their channel partners and their key suppliers to demonstrate how they are either contributing to their sustainability goals, or if they are going against [those] goals."
Khan pinpointed the risk posed by not engaging with this topic. He said, "Taking all of that on board. One in ten of you in this room could be leaving value on the table. Some channel companies are choosing to lose out on business because you can't demonstrate the right sustainability credentials.
"That's based on a survey from Data Solutions that evaluated 140 channel partners and 240 end-user IT teams. We [need to] make sure everyone in this room has the right sustainability credentials."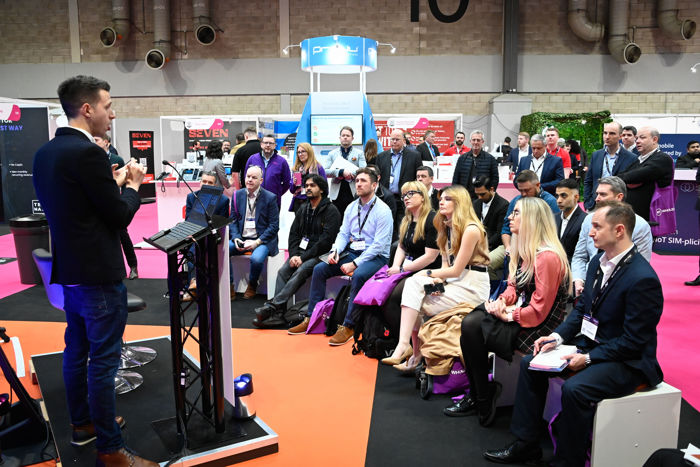 FTTP progress
Next, Andrew Wilson, sales director, wholesale channel, CityFibre, Paul North, head of channel, Giganet, James Tickel, director, regulatory policy and strategy, Openreach, David Hough, network operations director, Freedom Fibre, Dave Ferry, head of enterprise, ITS Technology Group, came together to examine the FTTP roll out and to discuss what can be done to support further adoption of full fibre services.
Tickel discussed Openreach passing the milestone of 10m premises. He said, "We've got good coverage and we're building at around 60,000 [premises] a week. We've also connected our 3 millionth customer, and that has been driven by targets to move existing users on copper-based legacy services to new services where fibre is available.
"We are working with our partners to get them to drive that take up. There are certainly challenges ahead, but we're pleased with where we have got to."
Wilson explained, "We are seeing really good take up, but we have similar challenges in terms of adoption rates based on education and explaining why fibre is needed.
"We have ISPs that are operating at 4.5 times penetration on the CityFibre network versus those with equivalent footprints."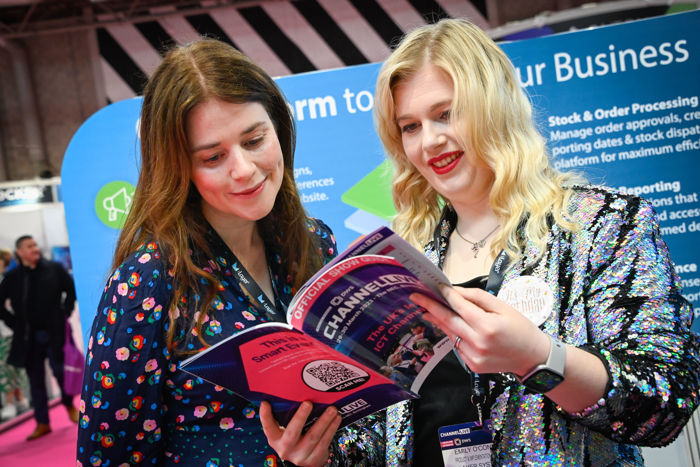 On the show floor
On the exhibition floor, a huge number of channel companies showcased their latest offerings and spotlighted how they work with partners.
There was a buzz around stands including 2N, Adaptiv Networks, Aryaka, Atmoso, Blabbermouth, BNS Distribution, BT Wholesale, Comms365, Community Fibre, Daisy Partner Business, Digital Space, Digital Wholesale Solutions, Docuware, DrayTek, Eden Repair Centre, EnableX, Evolve IP, Fanvil, FCS, Fidelity Group, Freedom Fibre, Gigabit Networks, Giganet, Inform Billing, Ingram Micro, ITS Technology Group, LANtern, Layer Systems, Lifesize, Moss, MS3 Networks, Mune, Neos Networks, NFON, NinjaOne, NTA, Openreach, Pangea, Pax8, Perimeter 81, PromptVoice, ProVu Communications, Ringotel, Sangoma, SCG, Seven Video, Snom, Strategic Imperatives, Tangoe, Tardis, TD Synnex, Telna, the ITP, ThreatLocker, TSI, Union Street, Unipart Logistics, Vertiv, Vonage, WatchGuard Technologies, Wildix, Wisetek, Xelion, Yealink, Zomentum, and Zoom.
Channel Live will return to the NEC, in Birmingham, between the 20th and 21st March 2024.
This article appeared in our May 2023 print issue. You can read the magazine in full here.