21CN– easy decisions?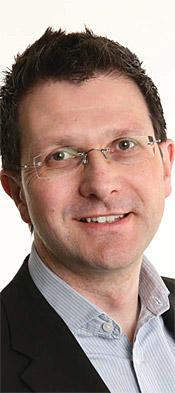 Darren Farnden of Entanet
Entanet is at the forefront of rolling out next generation network services through their close relationship with BT. Here head of marketing Darren Farnden begins a series of articles looking at the wider issues of NGNs.
For those who haven't already noticed, the UK communications market is at an exciting and important point of change. While some network operators have unbundled certain exchanges in the most densely populated areas simply to offer faster broadband, BT has been steadily implementing its '21st Century Network', an enormously important project to replace disparate and unconnected networks with a single unified network. In short, BT's 21CN promises to deliver opportunity for true convergence. So what do communications providers need to consider in choosing their own 21CN strategy? Entanet's head of marketing, Darren Farnden, highlights the key points.
21CN is necessary because customers are demanding greater efficiency from their services and applications at a price that doesn't break the bank, especially in the current economic climate. To meet this demand, communications providers (both wholesalers and smaller service providers) need an infrastructure that supports not only faster and more resilient broadband but also improves the performance of services such as VoIP, SaaS and videoconferencing. BT says its IP-based fibre network will bring faster and more reliable broadband services to approximately 40 percent of the population by April this year and to virtually all areas by 2012. Contrary to what its competitors say, BT's 21CN is already enabling greater business application performance and delivering an improved customer experience.
Of course this development also requires change among wholesale
communications providers and the resellers that sell their products to customers. Resellers now have little choice about whether or not to broaden their product portfolios - the market has made that decision for them. So this immediately impacts wholesalers, who must ensure they're able to deliver what resellers need or lose them to someone who can.
Best Approach
What's important for wholesalers right now then is that they determine how best to approach 21CN in order to retain, if not grow, their market share. In short, they must have a 21CN strategy that's right for their business. Deciding the right strategy isn't straightforward however. Wholesalers are deliberating over what appear to be the only proactive options, invest heavily in the infrastructure required to take Wholesale Broadband Connect (WBC), take the lower cost Wholesale Broadband Managed Connect (WBMC) or take the LLU route.
WBC is the platform BT has developed to deliver Internet and other IP-based services. It is available from each of 20 locations or 'nodes' and, in order to take it, wholesalers (indeed any service provider) have to install MSILs (Multi- Service Interconnect Links), APs (Aggregation Points) and EPs (Extension Paths) at each node so that they can deliver traffic to and from their own network. Most will avoid this option due to the significant costs involved, unless by doing so they can create further competitive advantage by offering additional services such as Ethernet connectivity.
WBMC meanwhile is BT's managed backhaul service that allows service providers to offer WBC-based services to customers without the costly investment (but also without the benefits and flexibility) of having a presence at each of the 20 nodes. However, although the WBC-like investment isn't required, they will have to pay fairly significant setup and annual management fees.
Surely then the decision on which route to pursue is straightforward - if the multi-million pound investment required to take WBC directly isn't viable, simply take WBMC to deliver next generation services to customers, yes? Actually, no. The problem is that although BT 'launched' WBMC in April last year, it remains 'in trial' by a small number of service providers. Its fully 'industrialised' availability (a BT term) has been delayed and isn't promised even before the end of March this year. WBC meanwhile is already fully available from enabled exchanges.
Another key consideration is how best to serve existing broadband customers while BT '21C-enables' the exchanges. Whilst WBC and WBMC deliver ADSL2+ broadband at speeds up to 24Mbps (the fastest Entanet has seen so far is 21Mbps), neither are able to support current, up to 8Mbps, IPStream connections. This is significant as it suggests service providers need to retain existing IPStream Centrals to serve customers until their exchange has
been enabled and they're able to move to a WBC or WBMC platform. That is, they'll need to maintain two infrastructures side-by-side. Not exactly commercial commonsense, especially when you also consider that BT aims to begin withdrawing IPStream Centrals as early as six months after WBMC is operational.
To allow the delivery of IPStream connections over 21CN backhaul, BT has developed IPStream Connect (IPSC). It provides the same experience to end-users as IPStream but means service providers can turn off Centrals which now cost more to run following BT's recent bandwidth price increases. However, service providers choosing to take WBMC will be unable to use IPSC until as late as September because of delays, according to BT. Meanwhile, Entanet is the only non-BT wholesaler currently in a position to utilise IPSC to deliver IPStream connections.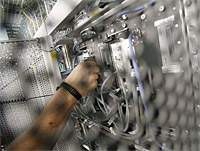 BT's NGN offers a number of access options for the channel
These aren't the only complexities though. WBMC pricing still isn't finalised. It was initially set in May 2008 at the same rate as for WBC which was itself increased before launch. If BT's recent bandwidth price hikes are anything to go by (even IPSC bandwidth increased 30%), it's reasonable to assume WBMC costs will be revised.
Service providers' 21CN options appear then to boil down to:
1. Taking WBC to deliver ADSL2+ at enabled exchanges and IPSC to support IPStream customers. Cancel Centrals and use lower-cost bandwidth that's easier to manage.

2. Taking WBMC from April (if possible) and WBMC consuming IPSC from September (if available).

3. Waiting until WBMC consuming IPSC is available; in the meantime retaining IPStream Centrals and buying more as customers' bandwidth demand increases.

4. Taking services from an LLU provider.
Option one takes arguably the most time and expertise to prepare as well as huge investment (IPSC requires equipment at a further 10 nodes) but then enables providers to develop flexible next generation services. Option two requires some faith and patience as well as the acceptance of contracting to Centrals at greater cost before being able to move IPStream traffic to IPSC. It also means facing the risk of higher pricing when it does materialise. Option three is arguably for the bravest willing to risk losing customers (resellers or end-users depending on their model) who impatiently migrate elsewhere. Option four ultimately limits communications providers' ability to offer services such as ADSL2+ over the long term because unbundling exchanges in less densely populated areas is not economically viable.
Service providers ideally need a wholesaler that can already offer a 21CN solution with the characteristics of WBMC and the ability to deliver IPStream using IPSC. This would enable them to move from 20CN to 21CN and expand their product portfolio while at the same time reducing infrastructure service costs and exit Central contracts.
At the moment, Entanet appears to be the only non-BT wholesale provider with WBC infrastructure in place that's also using IPStream Connect. A number of service providers, including other wholesalers, are already using its EWCS (Entanet Wholesale Carrier Services) service to provide ADSL and ADSL2+ connections on the WBC platform as the basis for converged services. Three EWCS options meet demand for alternative pricing models, varying bandwidth requirements and different levels of technical expertise.
In determining the best strategy then, service providers need to consider whether they can recoup the investment in taking WBC by offering other IP-based services or whether they're happier partnering another wholesaler that's already made the investment; whether they can afford financially to retain IPStream Centrals alongside WBMC for the next 12 months or more; or whether they can risk losing business by waiting until the dust has settled.
Ed Says
An interesting challenge then for service providers to address. Next month we'll consider why 21CN is important to resellers and where it will take them in the next 12 months.
Ask yourself...

1. How can we deliver true convergence?
2. Can we afford to stay as we are?
3. What's our 21CN strategy?
4. How can we satisfy growing bandwidth demand?
5. When and how can we provide faster broadband?
6. What will we do when IPStream Centrals are withdrawn?
7. What are our 21CN options?