AVC One spotlights its BroadWorks and Webex Cisco as a Service Solutions...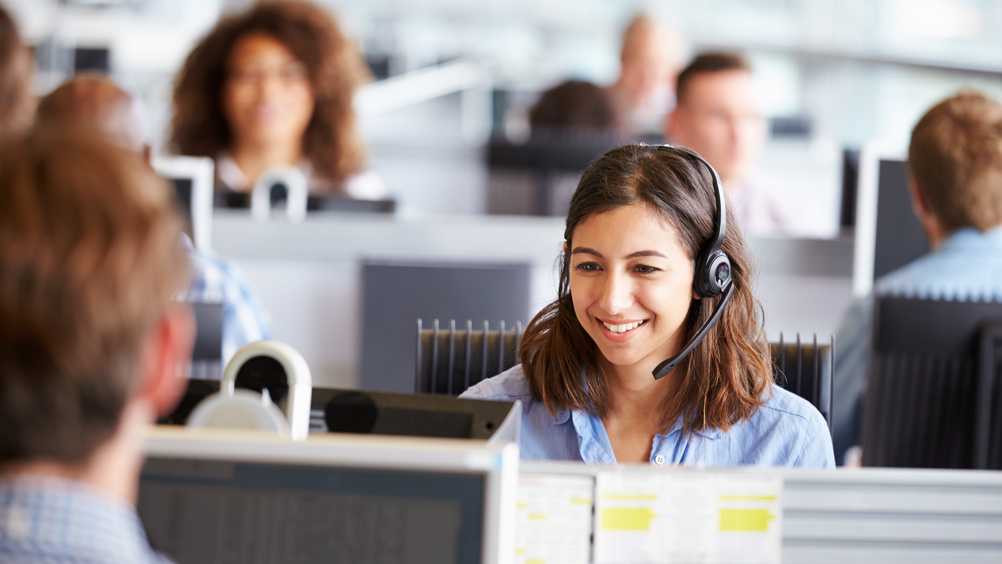 Cisco as a Service Solutions
Cisco announced new Webex, Webex Customer Experience and Communications Platform as a Service (CPaaS) solutions to help organisations successfully adapt to the new hybrid work world.
"Webex and Webex Contact Center are without doubt, the leading Cloud Platforms and customer experience solutions available in the market. In understanding the full extent of the solution capabilities and market opportunity AVC One are please to align with Cisco to bring this unique product suite to our partners," explained Russel Parker, managing director, AVC One.
Cisco, the leader, if not, then one of the leaders in networking for the last 25 years. From the introduction of multi-protocol routing & switching.
It offers IP telephony, video conferencing, network security and unified communications. Products and solutions that scale from Carrier Core, Enterprise, Central and Local Government, Corporate and SMB.
Cisco cloud platforms carry 51 per cent of global cloud telephony traffic and over 8 billion calls a month. As the market has migrated to Cloud and as a Service or Subscription models, Cisco too have responded resulting a new product suite and go to market model.
The response has seen Cisco investing in both a re-engineering of core platforms but also innovating in both scale and velocity not previously experienced. The result is the new Product suite of BroadWorks, Webex for BroadWorks, Webex and Webex Contact Centre consolidated into a coherent solution set, that meets and competes in the CP, UC and CCaaS market with common management system, common open API, Single pane of glass visibility, richest feature sets, widest functionality to meet any users requirements, on any device, any carrier, any operator all delivered by a Proven and robust systems, end to end security on a platform built for partners.
BroadWorks
Features include:
Telephony

Mobile integration

Call Recording & Analytics

Regulatory & Authority Compliance

Messaging

Integration via Open API

MS Teams voice integration inc ring4teams, chat4teams SMS, direct routing, and CP Termination
AVC One designed, implemented and operated a BroadWorks platform for over 20 years and installed approximately 50 per cent of BroadWorks platforms in the UK.
Webex
Features include:
Calling

Mobile native integration

Messaging

Collaboration

Meetings

Rooms, webinars and events
Integration via an open API with seamless transition from BroadWorks.
Pirelli
"People can engage and innovate anywhere, any time, on any device. Cisco collaboration makes it easier to exchange ideas, pool resources, and unlock business intelligence," said Giuseppe Fiorentini, telecommunications director at Pirelli.
WebEx Contact Centre
Designed and built for the cloud with seamless integration to the Webex suite.
Features include:
Omnichannel, Inbound & Outbound

Analytics & Reporting with full App integration

Workflow & Agent Management

Customer experience Optimisation

Powered by AI
Since 2016, AVC One designed, deployed initially analytics to develop a customer experience application for an automotive customer, suitable for over 700 stores and workshops, 4 contact centres, across 9 separate locations and 450 agents. Webex Contact Center combined with AVC One software development and CX/UX expertise in AI set an industry benchmark that addresses and exceeds Corporate, Enterprise & government markets.
Why AVC One?
AVC One has a 20 year and ongoing relationship with Cisco and BroadWorks dating back to the design, commissioning and operating of our 100% owned CP Platform. The platform which has led to us meeting and exceeding partner and customer requirements, but also bringing new, innovative solutions to market, product sets with complimentary services that create real differentiation for our partners and real business advantage to their customers.
Additional AVC One capabilities include:
Bespoke or custom software development from our in-house UK based development team of 50+ engineers

Customer Experience (CX) consultancy recognised as a centre of excellence for UX and CX also System Design and implementation, contact centre architecture, workflows, and operations.

Secure and bonded Supply Chain (warehousing and shipping)

Custom System and Equipment build, configure, test and deployment, with secure storage and shipping facilities

The Appointment by Cisco means, AVC One has become one of the limited organisations in the UK for partners to access all 3 products from a single source
AVC One also provides as a standard channel offering:
Training: Sales, Technical & Admin training

Presale's support: Technical, Commercial and Competition

Service & Technical Support: 24 x 7 Service Desk, level1-3 escalation inhouse

Opportunity & Deal Assist: Proposal & RFP support, Presales & Commercial resources

Marketing & Communications: Campaigns, events, Webinars etc

Account Management: Allocated resources, Account Planning with Senior Management Access
The AVC One mission is to enable partners to grow their business to their plan and scale, profitably. AVC One is not just another Platform provider or distributor. We are the product of over 20 years experience in cloud communications, platform, and solutions
We sold and installed the first BroadSoft platform in the UK, we installed and provisioned 6 of the existing 13 platforms in the UK, and we are the largest privately held platform in the UK with 300k end points.
In addition, we are channel-focused and partner-aligned, service obsessed and security in all. We also offer commercial flexibility and capacity, standard structured contracts. And we work with you to get the right deal, not just a deal.
Relationships built on honesty, integrity, and open communication... with some fun and smiles along the way!
If you would like to know more about AVC One and how we could help you grow your business and profits, including introductory offers for all products from AVC One, ranging from first 6 months FOC, free pre-sales support, joint marketing initiatives etc. Please feel free to contact us at your convenience either by email partners@avcone.co.uk by phone:  03330 200 000 or visit avcone.co.uk.