The technologies and solutions on offer across the Channel are always evolving. Comms Business shares advice and guidance on how resellers and MSPs can appraise their offerings and plan for the future.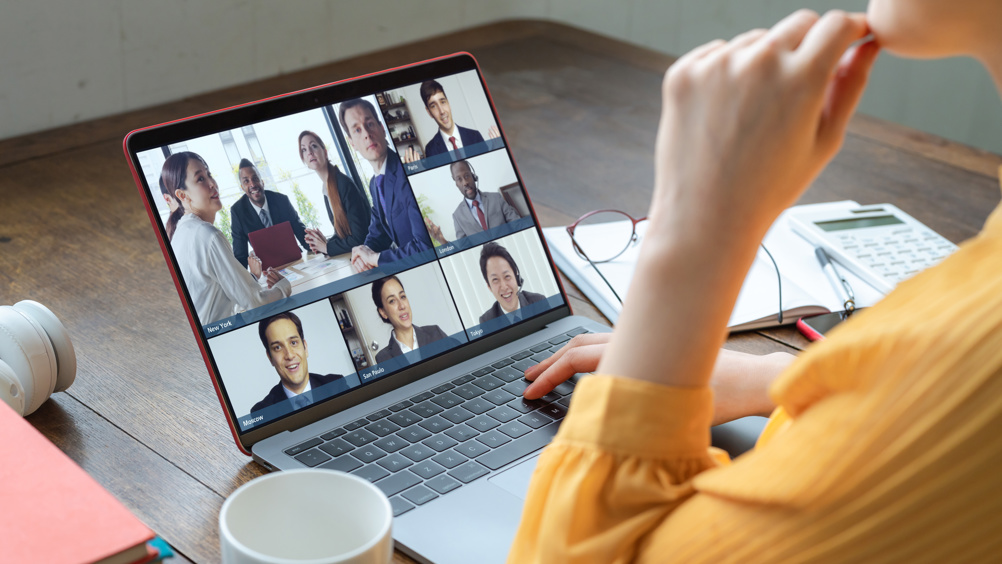 The start of a new year is often a natural time for resellers and MSPs to evaluate their current portfolio and pinpoint any adjustments that might be needed in the short- or long-term. This can be a complex task, but identifying the technologies that are beginning to plateau can be a good starting point.
Many resellers and MSPs are telephony specialists, and this is one area that is being dramatically disrupted by emerging technologies. Lee Underwood, channel manager for the UK and Ireland at Snom, discussed the change he is seeing in the conferencing space. He said, "Traditional phone conferencing equipment is beginning to plateau – and particularly the use of big systems in conference rooms, which are expensive to install and based on traditional technology.
"Conferences have now become smarter, with users able to take their own conference equipment anywhere using portable speaker phones. These are smaller and offer more flexibility. It's a perfect time for resellers and MSPs to start specialising in these more flexible alternatives, if they aren't already doing so.
"Many employees have struggled with the audio quality of their devices while working from home during the pandemic – and continue to do so. There remains an opportunity for resellers and MSPs to use the move to hybrid working as a way to pivot to alternative offerings, such as cordless headsets and portable desk phones."
For Claire Makin, head of voice portfolio at DWS, the emergence of IP telephony has diminished some previous lucrative areas. She explained, "We've seen SIP trunking reach its maturity for a couple of years now, it was one of the first and most popular ISDN replacements and as other IP products have entered the market, businesses looking to replace traditional telephony have been presented with more options: better technology and more competitive solutions.
"That is the key to maintaining your competitiveness in regard to IP – ensure that your offering always has a wow factor. This could be anything from the latest IP handset and wireless headset to inclusive collaboration tools like Cisco Webex. Easier said than done, when it takes time to onboard a new supplier so my advice would be to work with an agile and innovative wholesaler who can offer you all the products you need."
Martin Saunders, product director at Highlight, added, "Ethernet connectivity is now starting to plateau, particular in the general office space. Customers are unsure what they are going to do with their offices and are unwilling to invest in new Ethernet which tends to have three-year contracts. Another reason for the apprehension towards Ethernet is due to the pace of full fibre broadband rollout. Many are unwilling to commit to an Ethernet service on the chance their area may get full fibre. Current Ethernet investors are businesses like retailers, who are confident they are going to stay in their chosen location.
"The alternative offerings seeing growth are a combination of broadband and cellular services. Although fast to implement and lower in cost, these tend to come with lower availability guarantees and expectations. This puts a considerable management burden on MSPs, as these services are expensive to manage if undertaken in a simplistic way.
"Being able to spot problematic connections is essential. This is only possible if the provider has full visibility of all services in order for issues to be identified, and corrective action taken before the customer becomes completely dissatisfied. This may also present an opportunity to upsell to Ethernet or perhaps SD-WAN to make better use of multiple connections."
Bernie McPhillips, sales director at Pangea, also discussed the changes that are happening in the connectivity landscape. He said, "The PSTN is the elephant in the room. There are still over 2.4 million businesses in the UK depending on the PSTN for their solutions—that's 42 per cent of SMEs and 33 per cent of large enterprises. And while BT has confirmed December 2025 as the final switch-off date, new PSTN sales stop as early as September 2023; plus, they're already shutting down services in some locations and forcing early migrations.
"If you're using ADSL to connect your customers, be very careful with renewing your contracts right now; most contract durations will lock you in until the actual PSTN switch-off, at which point you'll be scrambling to migrate services before they're taken offline. Same goes for SoGEA, the PSTN replacement service: you'll be locked in without any flexibility."
McPhillips argued that mobile data offers resellers a compelling option here. He said, "Intelligent mobile data is the strongest pivot you can make. It costs less than fibre, you won't have to keep your customers waiting for ages while roads are dug up, and it's as flexible as you need it to be—whether you're after primary connectivity, Pre-Ethernet, or on-demand backup. It also works with VoIP services, and gives ISPs a way into the mobile market with 4G mobile L2TP."
In contrast, Paul Heritage-Redpath, head of products, CityFibre, anticipates uptake of full fibre services to pick up pace. He commented, "We expect to see more of a shift from copper-based services such as EFM, ADSL and FTTC to full fibre-based solutions like Business FTTP as they become more readily available and coverage increases. We are already seeing huge interest in Business FTTP services across the wholesale channel."
Tom Chedham, business development manager, Candio, agreed that the upcoming switch off means resellers must pivot to alternative offerings. He explained, "Having worked with many resellers and MSPs these last 12 months, their concern isn't around the upgrade in technology but the effect that it will have on their monthly recurring revenue. Customers may be about to upgrade their current set-up and receive a 40 per cent saving for doing so over a base of 1,000 customers that could be a considerable loss.
"These value-add services can be technologies that are closely linked to the services you currently offer, such as call reporting or call recording. They could also be a service like web listings or website optimiser. The number of products that a customer receives from you will increase the value they see in your relationship."
Elsewhere, the rapid adoption of Microsoft Teams has led some channel companies to new revenue streams that enhance the products their customers are already using. Andy Bannister, group head of sales at Tollring, said, "With the accelerated shift to cloud services, particularly Microsoft Teams, partners that previously had a stable portfolio selling hosted VoIP, on-premise and UCaaS from a mix of vendors are now looking to achieve a greater wallet share from the Microsoft Teams environment. Customers have learnt that they can now work effectively on Teams, so the product set has moved accordingly.
"Resellers and MSPs are now having to learn how to exploit the situation. Many talk about having a Swiss army knife of solutions around their Microsoft proposition with add-on applications for call centre services, analytics and call recording. The aim is to meet customers' evolving requirements whilst enhancing those that the customer had in a traditional voice environment.
"Resellers need to get a grip or they risk being left behind. The Teams environment is a huge ecosystem that presents a considerable challenge for those trying to understand its complexity and licences. The transition to Teams means resellers need to upskill to stay competitive through either training or acquiring the necessary expertise."
Identifying opportunities
When asked if he had spotted any broad opportunities or quick wins that resellers and MSPs should consider, CityFibre's Heritage-Redpath identified full fibre as a growing and essential opportunity for many resellers. He explained, "With the impending copper switch-off now is a great time to be proactive and move your customers off copper-based services and over to more future proof, Full Fibre solutions. We're seeing growing demand for faster and more reliable Full Fibre products as small businesses continue to adopt cloud-based services and transition to more agile working practices and this generates significant opportunities for those channel partners who can adapt."
Saunders, from Highlight, emphasised the importance of assuring the service customers can expect from a proposed solution. He said, "The main opportunity is for resellers and MSPs to differentiate their offering based on service levels, not by dropping the price. Service assurance is all about giving the customer a trusted service. It means being transparent and having service people who truly understand the level of services being delivered to the customer in the first place.
"That is a huge opportunity. Customers are desperate for their service providers to do a better job, and this is where value and money can be gained, such as offering a high value service to support a broadband connection. Service assurance requires having the platforms and processes to be able to change from having a transactional relationship to having a trusted outsource relationship. Customer relationships are the key."
Long-term shifts
When asked what long-term shifts he expects to see in the Channel, Chedham from Candio pointed to the subscription economy as something channel companies need to pay attention to. He said, "Annual subscriptions into monthly subscriptions. A lot more businesses will be looking to pay monthly now more than ever. It's easier for them to budget for, and even though it may cost more in the long run, it's easier for them to accommodate."
Snom's Underwood discussed the possibility of traditional telephony installers and network specialists working together to create offerings of greater value. He explained, "There is a shift happening in the UK currently, where pure or traditional telephony installers and network specialists are merging their capabilities. Traditional installers know about the availability and quality expectations for telephony, but they don't know about network environments for modern voice over IP communications. In contrast, network specialists know about the base infrastructure, but not about specific requirements for telephony environments. Both sides therefore have a chance to learn from each other and develop a new channel of VoIP resellers."
The pandemic has disrupted many channel businesses, as well as the organisations and businesses they serve. MSPs and resellers could find they need to pivot their offerings to remain relevant. Makin, from DWS, pointed to the different requirements many end-customers now have for their communications solutions. She explained, "The Covid-19 pandemic has changed the way we interact and even expectations for how businesses can work have evolved. Our communication products will see a long-term requirement for flexibility, more use of softphones, a higher requirement for such tools to become more collaborative with screenshare, whiteboarding, instant messaging and of course video conferencing. Tools like Cisco Webex are no longer and option they are a must have.
"As the ways we communicate changes, we'll also see a shift for omnichannel contact centres, which have already become the new must-have in portfolio, but the other challenge now is monitoring interactions across multiple communication sources. I expect our analytics tools will need to evolve and become more flexible to pull information from our telephony and collaboration interactions to inform business decisions and growth."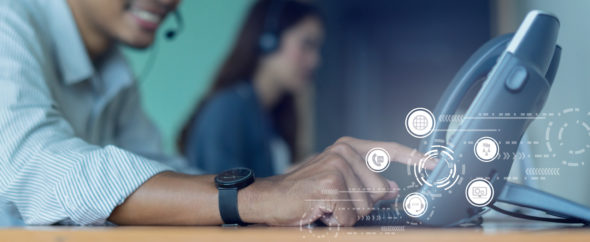 Maximising benefits
When asked whether vendors support resellers and MSPs in the process of evaluating their current offerings and adjusting their portfolios, Highlight's Saunders discussed the roles and responsibilities each party should anticipate. He said, "Traditionally, technology vendors have been terrible at supporting their resellers and MSPs. Most fail to understand the resellers' relationship with the customer and the fact that they offer a managed service on top of a product. And they rarely worry about multi-tenancy capabilities or facilitating onward billing.
"Successful vendors will offer product training alongside collateral that the reseller and MSP can use to sell to their end customers. Vendors will also enable their MSPs to brand and white label the services as their own.
"Support and professional services are integral to ensuring resellers and MSPs can maximise the benefits of a service. It shouldn't be a sale and run situation. At Highlight, we work closely with our partners, providing a consultative service and supporting them in the sales process to ensure a powerful impact on their customers. It is not just a piece of technology; it is the support services that make all the difference."
Tollring's Bannister added, "Vendors play a vital role in supporting resellers and MSPs and helping them to understand the value proposition in depth. Vendors can ensure their partners have the necessary go-to-market materials in various formats that can be easily accessed and used by their sales teams. Training is another key ingredient, helping to keep the product and sales teams up to date with the latest capabilities via tools like videos and webinars.
"Resellers and MSPs should look to work with vendors that provide education and guidance in a structured way, providing everything they need to spot opportunities, close deals and give an excellent customer experience that secures high retention. It's just not good enough to provide materials that are only relevant for the proposal stage of a deal."
Heritage-Redpath, from CityFibre, emphasised the onus is on the vendor side to support the Channel. He said, "Vendors must support the channel in this; that's their role. They can do so by bringing competitive products to market that have the price, stability and performance mix that SMEs need and UK businesses demand. Having already brought product innovation into the Ethernet space with our Ethernet Flex product we are now delivering a competitive Business FTTP solution for our partners' SME bases."