What opportunities can resellers, MSPs and distributors unlock with the Microsoft portfolio? Comms Business talks to the market.

Microsoft products offer huge opportunity for channel companies to add compelling solutions to their portfolios, with integrations and wraparound services unlocking new levels of customer satisfaction.
In a competitive market, resellers and MSPs are being strategic about how they add value to Microsoft products, and Microsoft is evolving its partner programme to ensure the channel can grow to new heights.
One product that is offering clear growth for many channel companies is Microsoft Teams. Microsoft Teams saw an explosion in usage during the Covid era, with the most recently published user figures indicating the platform has reached over 300 million active monthly users. With users now familiar with Teams, organisations and businesses are open to adding new functionalities or capabilities to this product.
Carl Oliver, head of product, Giacom, discussed the opportunity for the Channel. He said, "Microsoft continues to add new features into Teams, with more than 400 new features and improvements introduced last year. Teams users can count on continued innovation to deepen connections and foster collaboration.
"But some customers are looking for Teams to do more—offer more advanced meeting capabilities to increase productivity and help to consolidate their software investments to reduce costs. Today, many organisations not only pay for meeting solutions, but also purchase expensive add-on products for webinars, virtual appointments, meeting intelligence, and more. That's why earlier this year Microsoft had its general launch of Teams Premium."
Oliver pointed to AI as one key area of opportunity. He explained, "There's a tonne of time-consuming administrative work during meetings, like taking notes, figuring out important takeaways, and capturing the right action items and owners. That's why Teams is infusing AI throughout the meeting experience, helping you be more productive in new ways."
The intelligent recap feature in Teams Premium, Oliver explained, provides users with automatically generated meeting notes, recommended tasks, and personalised highlights.
He added, "Teams Premium has added a whole bunch of new features alongside that, all designed to improve productivity, security and personalisation. It's a strong message from Microsoft that the company isn't resting on its laurels when it comes to Teams – it's continuing to evolve the platform and improve its offering to the Channel."
Lee Broxson, CSO, Jola, pointed to data from Demand Sage that indicates Microsoft Teams video calls have increased by 1000 per cent since the pandemic. He said this presents "a great opportunity for the channel".
He added, "As clients reach the end of their contracts, partners are exploring alternative options. When combining Microsoft Teams with a platform like SIP Manager, partners can seamlessly connect with Direct Routing services, which include automated PowerShell capabilities saving time and reducing overheads."
Hilary Oliver, chief marketing and experience officer, Tollring, agreed there is huge opportunity here. She said, "Microsoft Teams is the fastest-growing business application in Microsoft's history, now with over 300 million monthly active users in over 500,000 organisations, so the target audience is huge and expanding. It's a rapidly developing market that cannot be ignored by any channel leader."
She said Tollring has made a "strategic investment in Microsoft technology" and explained this is helping the company to remain competitive. "Our development of value-added solutions enables us to help partners differentiate and stay ahead in this competitive and ever-evolving landscape. Certified applications specifically for Teams are becoming an important element in any partner's overall service-wrap."
Oliver added channel leaders will need to consider whether their solutions can be procured in marketplaces. She pointed to a Forrester prediction that a third of all B2B transactions will flow through marketplaces by 2030, as well as two Canalys predictions. The first forecasts that marketplaces will grow to over $45 billion USD by 2025, with nearly a third of all marketplace purchases flowing through partners by the same year.
She said, "Alongside the shift to Teams, customer buying patterns and needs are changing. Commercial marketplaces should become complementary to the overall channel proposition not competitive to it. They provide a platform for modern partnering, enabling partners to combine the value-add with the buyers' journey that is becoming expected. Those partners that couple digital strategy with their value-added services will be ahead of competitors."
Jack Fisher, pre-sales consultant, Nasstar, added, "There are still opportunities out there for resellers and MSPs although the types of engagements have changed. We should be looking at things like Teams governance, Teams meetings rooms, and adoption of Microsoft Teams across an organisation and also how we can use Teams to fit into other areas of our business not just a traditional telephony standpoint."
That chimed with the view of Paul Harrison, managing director, EMEA, Evolve IP, who explained why organisations often need to work with channel companies to fully unlock the potential of Microsoft Teams.
He said, "For many businesses they want Teams to be like the old PBX systems they used to have. But it's not and it can't perform anywhere near the same levels of functionality. For that you need a service provider as well as Teams to bring the best of both together.
"Teams is often one dimensional and one single layer of voice and video. Organisations need much more than that for true collaboration. Call logging, analytics and call recording as well as seamless integration with other platforms are important in today's work from anywhere world."
Microsoft Viva
Another growing product within the Microsoft portfolio is Microsoft Viva. This employee experience platform looks to "bring connection, purpose, insight, and growth into the flow of work to empower people and teams to be their best".
Fisher, from Nasstar, anticipates this product could be combined with Teams to open up new possibilities. He said, "There are lots of very new and exciting opportunities. Things like Microsoft Viva come to mind obviously this is served up to the end users through Microsoft Teams but the backend and how we configure this is more than just a Teams play."
Fisher added that there is opportunity to meet the specific needs of organisations here. He said, "The Power Platform is another great area within the Microsoft portfolio with some big opportunities not just around the technical use of the services but how we encourage clients to build an army of citizen developers to help streamline processes within their organisations, not only that but how do we ensure we have the baseline governance and controls in place to make it work at scale."
Securing Microsoft 365
Those opportunities around securing an organisation's Microsoft estate could be prosperous. As one example, Torsion is a SaaS software provider that delivers data access governance for organisations using Microsoft 365. Torsion's solution adds a tab labelled 'sharing and security' in Teams, SharePoint and OneDrive and from there it monitors the sharing of files, folders and sites.
If anything is shared without good reason (with issues including out of date access, incorrect job role, or the data being too sensitive) the software automatically flags the issue to the data owner. Users can also see exactly who has access to their data.
The Torsion software call be co-sold with Microsoft, as well as being available on the Azure Marketplace. Current channel partners include DriveLock, bluesource, Insentra and Optrium, and the company has said it is looking to introduce new channel partners across all regions. In addition, customers include England & Wales Cricket Board, Expert & Finance, Neotas, Numis, Cambridge University Press and ClearPeople.
Nasstar's Fisher added that UK channel companies have built a number of innovative services that help with the management of Microsoft 365 products. He said, "There are a vast number of innovative services which channel partners have built around Microsoft products, from pilots to training days to full on software solutions that help you manage and govern your Microsoft 365 environment."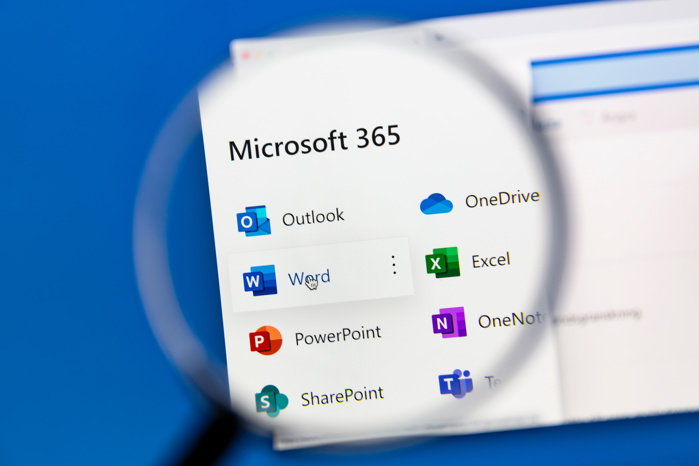 The wider Microsoft ecosystem
For Giacom's Oliver, there are opportunities to be found across the whole ecosystem. He said, "I think it's important to emphasise that the greatest benefits Microsoft offers don't come from individual apps or products. It's the whole ecosystem Microsoft is creating, and the integration of different services, which is such a strong proposition.
"The ecosystem Microsoft is creating is designed to save businesses time, money and stress. It makes time-consuming tasks quicker and easier, and it's now using powerful AI technology to create an intelligent, data-driven solution."
Oliver discussed the potential of Copilot. He said, "Copilot is a really exciting new addition from Microsoft which was announced back in March this year and is currently in its Beta stage. It's an AI-driven tool that will enhance existing products like Teams, Outlook, Word, PowerPoint and Excel. It aims to save users a chunk of time and boost productivity as a result."
There are also opportunities to be found through extending Teams. Oliver added, "Teams Phone is another big opportunity. This is the ability to make, receive, and transfer calls from landlines and mobiles via Teams. At Giacom, we're the go-to distributor for Teams Phone. We are also the only distributor to offer all three options to deliver Teams Phone, which are, Microsoft's own Calling Plan, Direct Routing and Operator Connect. The most successful MSPs and Telcos have found creative ways to add value to Microsoft growing list of SasS products, and offering Teams Phone is an easy addition to create a new revenue stream."
In addition, Oliver expects Microsoft Azure, the company's cloud computing platform, to continue to open up new possibilities for channel partners. He said, "Microsoft Azure is a big growth area. We recently launched our own Azure practice, which is a team of dedicated Azure specialist to support MSPs to build their own Azure solution with training and support on demand."
Oliver discussed how Giacom is looking to develop a niche within this portion of the Microsoft ecosystem. "We recently announced our exclusive partnership with CloudBolt, providing a simple way of managing Azure cloud subscriptions, monitoring Azure spend and staying secure. Having this partnership with CloudBolt sets our Azure practice apart in the market. It's a key USP for us."
Investing in certifications
Microsoft certifications are an important part of the Microsoft Cloud Partner program and are used to demonstrate individual technical expertise and establish that a partner has the technical depth and breadth to deliver successful customer solutions. When asked how important Microsoft certifications are, Giacom's Oliver said they remain an essential string to your bow.
He said, "Microsoft certifications remain as important and relevant as ever. There are a variety of benefits available to businesses who complete their certifications.
"As much as anything, certifications add credibility and value to your business, and are a customer-facing badge of respect. Other benefits range from free licenses, Azure credits and financial incentives.
He added Giacom keeps track of changes to the certification programme and helps partners keep pace with those updates. He explained, "For us, it's about making sure our partners are aware of any changes to Microsoft certifications, which happen fairly regularly, and supporting them through obtaining relevant certifications."
Fisher, from Nasstar, added certifications help partners imagine new ways to deliver value for customers. He said, "Very important not only do they enable us to achieve designations with Microsoft which help to show our value but to attract and retain talent in this place I believe certifications should be encouraged and rewarded.
"They shouldn't just be treated as a number though the important part is putting what you learn through the certification process into real-world value."