In this interview Comms Business caught up with Simon Woodhead, CEO of Simwood and an active voice in the market, for an update on the business and what he is seeing at regulatory level right now.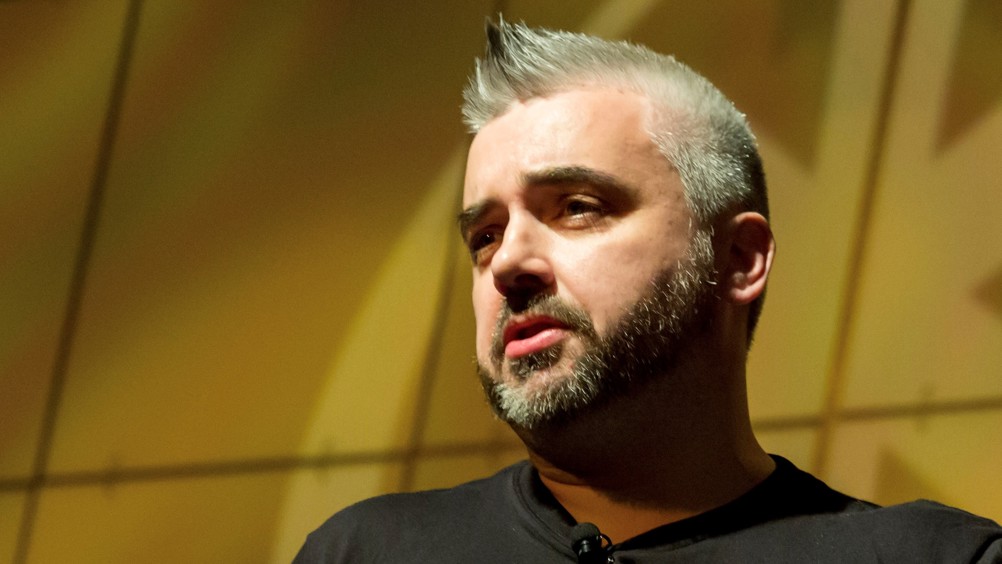 Comms Business Magazine (CBM): Can you give us an update on Simwood?
Simon Woodhead (SW): We were quick off the mark in moving to remote working pre-lockdown to keep our team safe, and we open-sourced a number of solutions to try and help others. Every company has some remote working nowadays, but putting every employee in every role remote, in a secure and productive way is a bit different.
Thankfully we were ahead of the game and able to have some drills beforehand so everyone in every role was self-sufficient. I was really proud of how the team coped, working on ironing boards and sock-draws or whatever they had. We didn't furlough anyone, despite the period that our porting team had a lot less to do due to Openreach halting porting while they got their own remote working in order.
On the trends we are seeing, broadly speaking call volumes were down in line with the wider economy in the UK, but call durations were up; I like to think as people rediscovered their humanity! We hit the bottom in May and then bounced back, with July setting new records for volumes and revenue. It is almost as if someone pressed pause for three months and now we're going again.
CBM: What are you seeing at a regulatory level right now?
SW: We've been very active in recent months having discussions with Ofcom and BT to resolve pretty significant disputes. The extent to which they come into the public domain, along with the facts we've discovered, frankly will depend on how much noise we need to restore a feeling of fair play.
More generally, I wrote a blog post the other day around what we felt the market needed in the anticipated Market Review. This is what sets the key parameters for our industry for potentially the next 5 years. Less than 24 hours later Ofcom published what I could call BT's Business Plan!
There were some surprises in there but they're 5 years out and in the interim we have to endure the very one-sided market and what I've called 'remonopolisation' that was kickstarted in 2014 - new entrants being better off as BT Resellers than being able to compete even if they build to scale. Sadly, the whole thing seems to be written around BT's plans to migrate to IP and those of us who were IP-centric from birth, and only switched TDM on because BT didn't offer IP at the carrier level, have to incur further TDM costs and disruption, precisely so BT can avoid costs.
Presently, it looks like it'll be 12 years (2014-2026) that Simwood will have lost money on every call to a number ported from BT, and lost money on every call to a Simwood number ported to BT. That is presuming there's no creative new ways found to shaft competitors in the interim and that some action is taken in the next Review cycle, be it to undo the de-regulation of BT's transit or ensure that porting works, operationally and economically.
This is an early stage in the process though and to be fair I've found Ofcom friendly and sensible in private meetings recently. And who knows, maybe some of the more provocative suggestions are just that and intended to stimulate engagement from industry.
CBM: What is new from Simwood?
SW: First-off, we've launched a Hybrid proposition. This is for those people who might outgrow partner solutions and feel the need to access Carrier Services economics directly. Hybrid enables them to use our Partner platform but against their Carrier Services account. They get the hosted platform but wholesale rates on numbering, calls etc.
We have also launched a Residential proposition. This is our hosted platform adapted for residential use. It is pitched primarily at Alt Nets who may need to add a few hundred thousand end-points, but in light of Ofcom's missive last week, it is a great option for WLR resellers too. Basically, any Partner can provision trunks, PBX or residential endpoints through the platform - whichever is appropriate for the end user. The Residential feature is competitively priced but gets really exciting with massive volume.