Russell Parker, managing director of AVC One, discusses 20 years since the company deployed the first broadsoft platform in the UK, and how the telephony landscape has changed.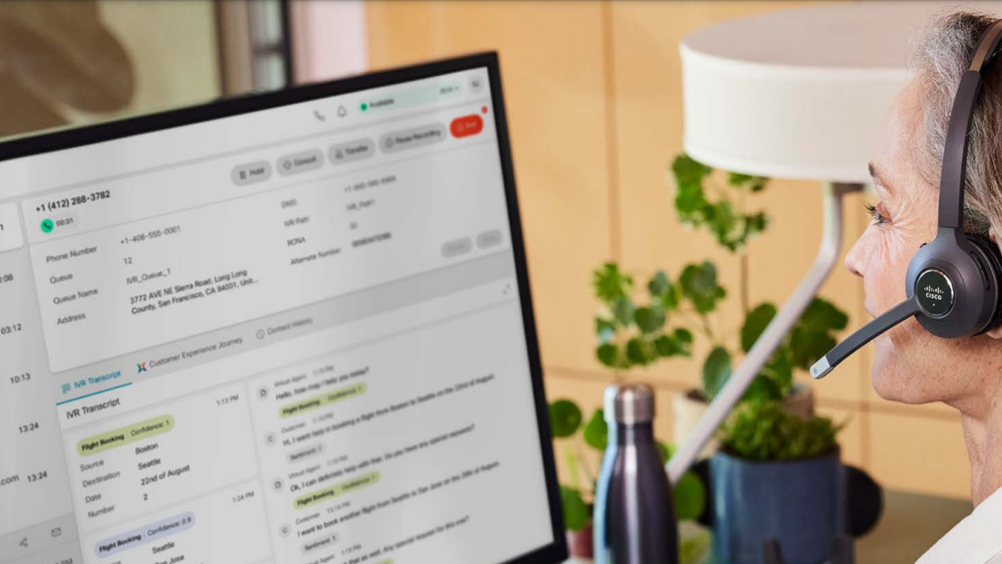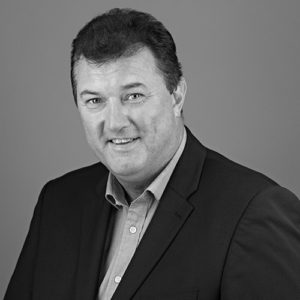 As the last 18 months has proved, nothing is impossible. The demands on suppliers and vendors now dictate that one size doesn't fit all and as Darwin said, "It is not the strongest of the species that survives, nor the most intelligent that survives. It is the one that is the most adaptable to change."
The biggest "change" to the IT industry in the last 20 years has been Cloud, (not a technology, just a means of consuming technology). This has led to the advent of "democratisation of IT", or Enterprise solutions to SMB at SMB pricing. A classic example of this is the recent launch of the leading Enterprise and Government collaboration solution WebEx One, cloud-based Communications solution. AVC One being appointed, by invitation, of Cisco to be a wholesaler of Broadworks / WebEx One solution series which now affords partners and resellers an alternative route to product and market. Combined with our existing BroadSoft platform, established vendor relationships and unique UK based Software development capabilities, AVC One is an exciting place to work and more importantly, an amazing place for our partners.
With the democratisation of IT, Enterprise grade, quality, and assured value at SMB cost, designed and delivered for the reseller channel.
Some facts and features on WebEx:
Used by 95 per cent of the Fortune 500 and 70 per cent of the FTSE 250, with over a billion and a half end users and rising. It integrates with 1000s applications natively through a published and proven API. Proof points are native and approved integrations with Microsoft Teams, Slack, Google Workspaces, and Salesforce.
The major features of WebEx:
It works very very easily.

The only solution to go from simple voice to contact centre customer experience natively.

It's enterprise grade at SMB cost.

It's now available to the broader partner community.

It gives resellers a point of differentiation to the herd.

It provides profitability and margin to resellers without significant investment.
WebEx as a solution is probably the most feature rich and road mapped suite available in the UK. Starting with simple collaboration and messaging, natively either through the WebEx app or via standard desktop apps to give customers a full telephony experience, managed via a single piece of glass yet also being 100 per cent encrypted end to end, analytics and compliance, with native call recording both landline and mobile regardless of mobile operator or having to use specific mobile app.
WebEx has not only many and varied use cases ranging from F1 automation where success or failure is measured in milliseconds, improving clinical decision making for emergency services, reducing go to market time by 10% for pharma to increasing customer NPS by 6% in financial services and can be easily applied to your customers' requirements. AVC One will assist in determining which solution is right.
Why should you look to partner with AVC One and WebEx when you already have established relationship with other platform providers?
AVC One aren't trying to break any relationship. In fact, that's a real bonus to us as it proves that you value partnerships. As always, AVC One is about giving partners a choice, to be flexible without either tortuous technical or financial hurdles to jump through just to access a solution set or new potential margins and profit. Also, because as the past 18 months have proven, one size doesn't fit all.
WebEx is just a rehash of existing cisco on-premises kit?
Earlier, we have spoken about "Cloud" not being a technology but a consumption model for technology. So just as Microsoft, Lenovo, HP, etc have reengineered their equipment to suit this new model, just like these organisations, Cisco has reengineered WebEx from the ground up, taking the already cloud applications to integrate with on-premises functionality. Using proven and then standardised APIs to over 100+ business apps including Teams, slack, etc. The Native integration to Apple/Mac is a major proof point for the scale and speed that Cisco have developed WebEx.
Partners may have several mobile and landline suppliers. Does this effect WebEx's value to the market?
AVC One through both our own BroadSoft platform and via WebEx can integrate with 90 per cent of the UK networks and in the case of WebEx, we can provide both call recording and analytics regardless of the network provider without having to use 3rd party apps on the mobile handset. In other words, all calls regardless of source (desktop, soft or mobile) are covered by these capabilities.
If you would like to know more about AVC One and how we could help you grow your business and profits, including  introductory offers for all products from AVC One , ranging from first 6 months FOC and free pre-sales support, to joint marketing initiatives. Please feel free to contact us at your convenience either by email partners@avcone.co.uk by phone: 03330 200 000 or visit avcone.co.uk.