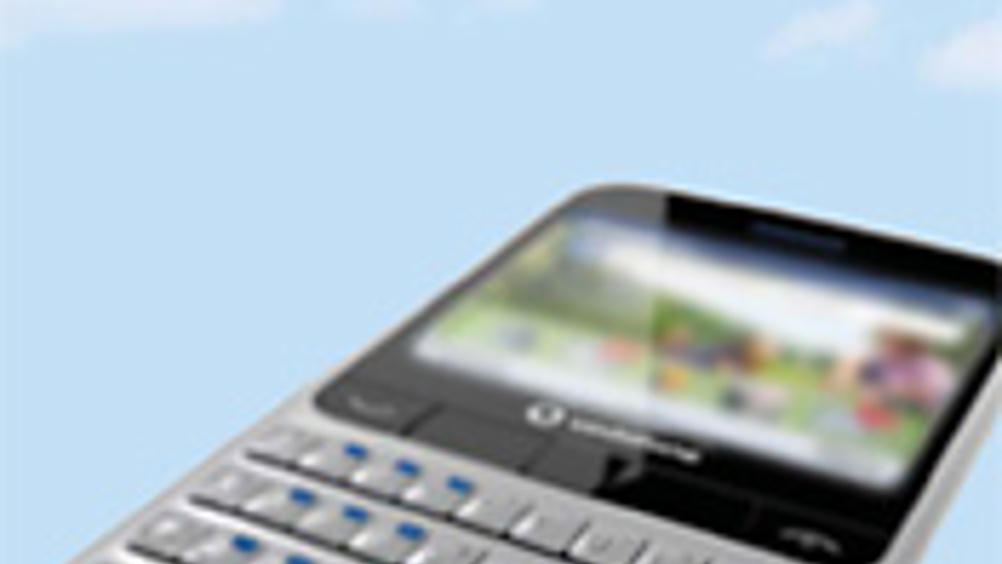 Blue sky
Blue Sky
Vodafone has launched an appealing handset that is not a smartphone. This device, which has built-in Facebook including a special 'F' button, is a feature phone aimed squarely at the pre-paid market.
Not running on any exciting operating system means the device is going to be low in price as well, thanks to Vodafone's own proprietary platform. It also lacks 3G, using GSM and EDGE instead.
It has an ok 2 megapixel camera and Micro-SD card slot. So this is a pretty basic feature phone, but one that looks the part and with its strong Facebook connection, is bound to go down well in emerging markets and possibly the teen and 'tween' (12 years and under) market in the UK.
Made by TCL, the device has a 2.4-inch-screen with a physical Qwerty keypad. Facebook is built into the handset's core, so it's running the moment the user turns the phone on, plus Facebook messages appear in the handset's inbox alongside texts and email. Also, the customisable 'F' button can be assigned to one of a number of tasks, including instantly posting a status update with photos from the gallery or with links from the browser.
So this device, which should be available across the globe soon, is a brave yet possibly good move from the operator. A strong entrylevel phone.