What is the secret to powerful and lasting channel relationships? Comms Business talks to vendors, resellers and MSPs about the approaches and strategies that have been successful for their partners.

Meaningful partnerships are at the heart of channel success, yet the nature of these relationships can take many forms. Lee Underwood, channel manager for the UK and Ireland, Snom, explained, "Whether it's a distributor, a partner or an end-customer, developing close relationships with your network is crucial to doing good business. One of the most important points is, of course, common ground and reliability.
"If this is given, nothing stands in the way of a good connection. Even better collaboration and closer alignment can be achieved through a channel programme that can provide partners with the support and tools needed to deliver the best possible experience.
"This should include good portals of communication, on-the-ground sales teams who can share local knowledge and, finally, real benefits where both sides feel that they're getting value. For example, at Snom, our reseller partners benefit from extensive marketing and project support as well as after-sales bonuses."
For Greg Jones, EMEA business development director at Datto, the nature of relationships within the channel have been reshaped by the pandemic – but some aspects remain crucial. He said, "The relationship between the vendor and the MSP has changed a lot since the Covid-19 health pandemic.
"This is now a great time for partners to review their vendors to understand if they fit into their business plan and add value; if they are aligned with the vision and goals of the partner, and if the vendor has shown them support throughout the pandemic.
"Partners should not be expected to fit into a one-size-fits-all vendor relationship. Value-add is not just for customers of partners. Partners need the same levels of value-add from vendors. If partners have not seen a change in their vendor relationships over the last 18 months, they should be asking themselves why and considering if they are the right vendor for them moving forward."
Developing relationships
So, how can resellers, MSPs, distributors and vendors build strong relationships with their partners? Mark Hollman, vice president for partner development and success, Colt Technology Services, pointed to collaboration as the vital ingredient.
He said, "Customer experience is at the heart of strong partnerships and the end goal of all relationships is delivering value to the customer. This requires collaboration and seamless partnership: the two, three, or however many parties, need to work side by side to meet shared objectives.
"In today's world, one that's been turned upside down in recent years and where enterprises face the challenges of emerging technologies, restricted budgets, mission-critical ICT projects and a hybrid-working workforce, the industry needs to change and become far more collaborative in order to survive. We need to come together to co-create and co-sell solutions for the future. No one organisation can do that alone."
That viewpoint on power of collaboration chimed with that of Rick Hawkes, sales specialist for alliances, Avaya. He said, "A consistent measure of a strong relationship is the ability to identify joint market opportunities and build trust, not only at the senior levels of both organisations, but in the ability to deliver a common vision for customers and sellers alike. This can involve co-development of solutions and services, co-marketing the value of joint propositions, co-selling to force-multiply customer engagements and ensuring ongoing support and lifecycle management."
Nick Bannister, vice president sales for Arrow's enterprise computing solutions business in the UK and Ireland, added, "Communication, collaboration, and consolidation are three key areas that build a stronger relationship.
"Communication from all parties is key to ensure visibility of product development, market changes, and economic conditions. Consolidation of services through a single vendor or a distributor's supply chain will simplify the procurement process, improving commercial conditions, whilst offering greater scalability and routes to market."
Investing time
Another important aspect in building lasting partnerships is to invest time in understanding each other. Matt Dykes, COO, Abzorb, said, "The only way to build a relationship with a reseller is to spend time with them and with as many people as you can in the organisation.
"It is important to have a common objective, if you are trying to have a relationship with someone who is not going in the same direction as you then that's going to be counter intuitive."
Dykes explained that Abzorb has made a focused effort to visit partners after lockdown to "demonstrate commitment and respect". He added, "Strong relationships do indeed withstand absence, and one of the benefits of a robust relationship is that you don't need to do the face to face often because you can have difficult conversations on the phone or video call.
"Once you have a strong relationship with someone and know who they are and how they operate then you can deal appropriately with an issue by adapting to their style.
"Often emails, text messages and voice mails can appear abrupt if sent in a hurry or you want to stress a point. When you have a solid relationship, you don't need to worry about the nuances of the message being misconstrued as you know the person. Therefore, they won't take offence or if they do misunderstand the message then you can pick up the phone to clarify the point.
Jones, from Datto, added, "As with any relationship, building, developing, and growing the relationship can be time consuming. This is especially true of vendor-partner relationships where mutual success is the goal. Vendors who have successful relationships typically have fewer MSP partners. With fewer partners, vendors have the opportunity to devote more time to the MSP in terms of assistance, regular communication, and value-add activities."
For Hilary Oliver, chief marketing and experience officer at Tollring, trust is at the centre of good relationships. She explained, "Building trust is key to developing successful partnerships – across all areas of your business.
"Trust provides the foundation for the relationship, and can be built in many ways, such as through credibility, customer references, assured data protection, ISO compliance, responsive employees with positive attitudes, or commitment to ethical practices. When trust is established, it leads to greater openness, loyalty, collaboration and, ultimately, opportunities."
Craig Smith, technical account manager at Highlight, added, "Strong relationships are built on openness and transparency, but they also need to be personal. The human touch is essential, particularly if you are trying to foster growth, and build something that differentiates your organisation from others in the same product area.
"People naturally gravitate towards a vendor that provides quick feedback, fast turnaround, and good communication."
Tim Britt, director of sales and channel, Central Europe, Dropbox, discussed the importance of clearly defined roles and responsibilities. He said, "For me, it's all about understanding your users and your product.
"The last two years have thrown the channel community into a state of flux, with end-users changing their expectations due to the shift to remote working. Resellers, MSPs, distributors and vendors have found themselves forced to try and understand exactly how they can adapt and work together to ensure they meet the end user's needs.
"Correctly managing and understanding the role of how each channel partner contributes to business success is key to making these partnerships work."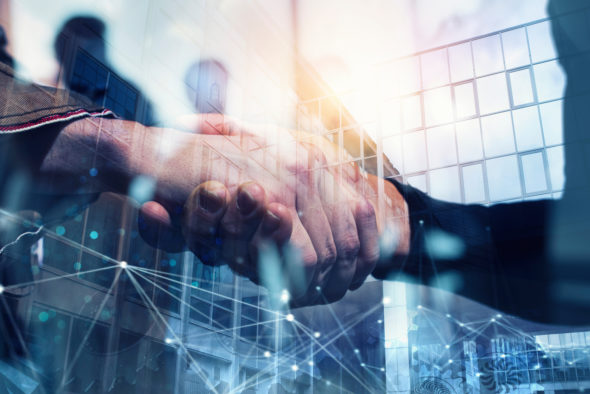 Managing challenges
As with any relationship, issues can emerge at any time. Effectively managing challenges and spotting them early is essential. Hawkes, from Avaya, said, "There are some challenges that can develop. One or other of the two companies may find that the joint value that originally existed diverges to the point where the benefit of doing business is outweighed by the effort.
"This can take multiple forms: one of the companies is acquired or acquires solutions and services that completely remove the need to partner anymore, and this may be unsolvable. Or the Alliance partner may develop a direct model that competes and with the joint model and this can create an issue of trust, but can be managed by maintaining strong communication and well understood rules of engagement."
Frank Hulshoff is COO at Flex IT, an IT lifecycle management specialist, discussed challenges in the context of Flex IT's business model. He explained, "In the case of circular IT, there is of course the perception in the channel that it might eat away on sales of new products, and it's fair to say that this was also the mistaken belief of many vendors. We have worked hard to address this by being honest and open about the way we work and together with HP, we have broken the mold by introducing HP-approved selection by Flex IT in the market. This is a circular line of HP product that are being marketed together with HP. This initiative has proved to the channel that a major vendor is ok with the channel selling circular."
Smith, from Highlight, said, "The size of your organisation compared to your partner or customer is important. If you deal with one that is too big, you may get lost. And if you are a large organisation dealing with a small provider, you may find that they are putting all their eggs into one basket, and this may ultimately restrict growth.
"The solution is to work with all providers but focus on building strong relationships with a few. This may enable a smaller company to develop a niche relationship with one or two partners and offer a unique product set in the market."
Bannister, from Arrow, put the reality of challenges simply. He said, "As the saying goes, 'too many chefs' can mean that multiple parties will have different ambitions or goals. The most effective way to tackle this is to agree a working plan towards a common goal early on, and then have regular reviews to adapt and track progress."
Long-term partners
For many companies operating in the Channel, turning new relationships into long-term ones is a common goal. Snom's Underwood said, "Any partner relationship is opportunistic at first – usually a short-term fix, where a vendor provides a reseller with a product to meet a particular customer need. After some time, a deeper partnership may naturally emerge. In this case, both sides expects the other to invest in the relationship to maintain it.
"Vendors expect partners to acquire new skills, take relevant training courses and, where they have gained supplementary expertise, to actively propose solutions. The reseller expects the vendor to contribute towards lead generation, to acknowledge the skill acquisition with rebates and bonuses, as well as direct support and project protection – lastly, that the vendor develops a community that can share knowledge. The degree of mutual investment in the partnership has been a recipe for success at Snom."
Hawkes, from Avaya, added, "For a partnership to be successful over time, a big change will be scaling up. To be a successful global business you need to understand how to scale solutions and services across multiple markets serving customers locally, nationally, internationally, and globally. Solutions and services must be available all over the world and continue to be innovated to stay relevant. The depth of alliance relationship and its importance at all levels in both companies must remain strong, which requires commitment, resources, and focus. It is of course possible for a relationship to remain smaller but still important as it may serve a local market or provide a unique capability."
Jones, from Datto, pointed to the positives that emerge as a relationship becomes longer term. He said, "When a short-term relationship becomes a long-term one the changes are very apparent. The relationship is no longer a supplier relationship but a true business relationship. Some of the changes you will see – better communication, regular touchpoints, accountability on both sides, as well as the partnership becoming less about the numbers and more about the long-term business outcomes and objectives."
Estelle Cameron, head of channel sales at M247, added, "Many factors contribute to a truly successful long-term partnership – they very rarely happen by accident and require thought, planning and time investment to make them work. At a business level, parties must be aligned and working towards common goals and they should also share a strategic vision as this encourages a common purpose and will help the relationship to evolve and the product offering to strengthen over time.
"As well as a partnership between businesses, there also need to be peer relationships built with regular contact, clear communication and honesty and transparency. Any successful partnership also needs to have equal responsibilities and benefits for all parties – a one-sided relationship will never last long."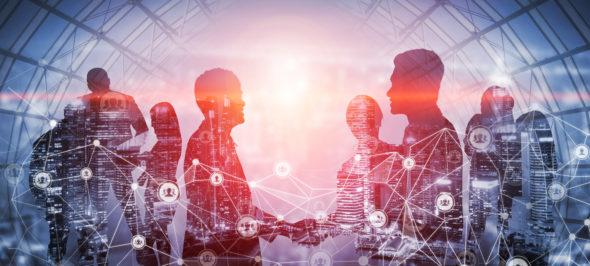 PRM solutions
M247's Cameron also pointed to PRM solutions as one way to manage channel relationships. She said, "There are some tools that can help a partnership head in the right direction such as partnership agreements, account development plans with actions on each side and training and enablement programmes to ensure all parties understand how the products and services fit together and have the detailed product knowledge that they need. PRM solutions are also key to automated and simplified account mapping and pipeline management and can help to focus in on white space and areas that need improvement. Data is power and these systems will allow you to spot trends and ultimately increase wallet share."
PRM, or Partner Relationship Management, software is a steadily growing market, predicted by Forrester to reach $679m by 2023. For many, PRM is simply an adaptation of geared toward the Channel. Snom's Underwood also pointed to PRM solutions as one way to strengthen channel partnerships.
He said, "A PRM solution can be particularly useful for larger companies who may have multiple departments, all of which face different demands. In this scenario, a ticketing system allows all involved to understand the problem, and how it can be solved. This visibility can also be useful in helping vendors to track any problems or technical issues that may need to be fixed."
Smith, from Highlight, added that channel companies should take a pragmatic but cautious approach to PRM solutions. He said, "Technology can never deliver a relationship on its own. Reliance on a solution to foster strong relationships with your channel is doomed to failure from the outset. The human touch is essential. However, having a solution that shares the right information, at the right level and with transparency can be invaluable. We use various tools to help us segment information and then it is passed to a person rather than relying on a system to do it.
"The idea of partnerships needs to be built into the core of an organisation's ethos. With human interaction being a valued part of your business, your team can develop strong relationships that include PRM solutions, but they should not lose sight of human interactions."
New partners
When asked what advice he would give to any stakeholder when looking for new partners, Abzorb's Dykes said, "In my view it's all about the chemistry, usually I can tell immediately whether I am going to do business with people and know whether we will get on or not. Business is about people and relationships, so chemistry and connection are important. It's about dealing with the people and not the business and treat them how you want to be treated. As in any relationship you need to be honest, trustworthy and deliver on your promises.
"Small talk matters so much, it is vital to take the time to understand people and what matters to them. Relationships are all about being interested in each other, it demonstrates commitment and respect, and of course you should have a natural interest in the person you are building a relationship with. Have empathy with that person, if they are willing to talk about their private lives then they not only trust you but also respect you too.
"In business and personal relationships, you need to understand the character. One person may be open and willing to talk about their private life whereas another person may not and may only want to talk business, some talk at length whereas others only want a short succinct conversation.
"By developing and nurturing a relationship you can be straightforward, direct, and having the ability to overcome issues easily and more importantly get on with each other, enjoy business, celebrate successes, and have fun."
Dropbox's Britt added, "It's really important to think about the types of problems that a partner is trying to solve on behalf of their customers, this can give a steer into what solution fits their business best. In order to avoid shelf-ware, it is paramount, that any platform businesses deploy is easy to use and that success is based on user adoption. Additionally, since teams are not all in the same office or time zone, being device and operating system agnostic is another consideration, especially since the workforce is not a 'one size fits all' model anymore."
Hulshoff, from Flex IT, said, "I would strongly advise them to spend a lot of time on the cultural fit. If you speak the same language, so to speak, and share the same values, it is much easier to become successful. With new partners I do find it important to properly understand their financial position, and how forthcoming they are willing to be with that information gives me a good indication of the "trust factor I spoke about earlier. Trust is incredibly important on both sides."
Hollman, from Colt Technology Services, said, "All relationships will fall apart over time if they're one way. You have to have mutual value and when that exists, it creates a fantastic environment for all parties, particularly for customers. So, when looking for new partners, think about how your organisation can complement another, and visa versa. How will coming together unlock value?
"Just like in personal relationships, a great sign for an effective and longstanding partnership is having shared values. Look at the organisations' culture and actions on inclusion and diversity, CSR, sustainability, etc. These 'softer' characteristics can become the hard foundations for partnership success and your ability to work with one another effectively."
Highlight's Smith argued that mutually beneficial partnerships are essential. He said, "To develop powerful partnerships, there needs to be a willingness to have open conversations from the outset. If a business deal is treated as a one-off sale, this will result in a transactional relationship. However, if the partner really understands what the stakeholder wants to achieve and is willing to put effort into making it happen, it can pave the way for a stronger relationship.
"Not least, a partnership must benefit both sides. If one sided, whether monetary or market share, then it is doomed to failure. But when both sides are invested in moving a partnership forward for mutual benefit, it is more likely to succeed."
This feature appeared in our June 2022 print issue. You can read the magazine in full here.