CHALLENGING VERTICALS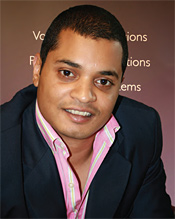 Ronnie Nag, managing director at Quore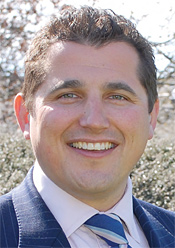 Matthew Lambert, sales and marketing director at Uniworld Communications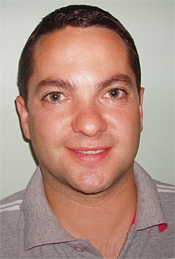 Manny Leon, sales manager at SpiriTel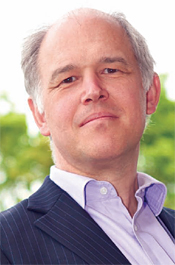 Keith Horsted, mobile services manager at Nine Telecom
Vertical business to business markets are an attractive option for dealers looking to gain credibility or differentiation from their competitors in the eyes of prospects, so can be a very useful strategy in today's thriving mobile telecoms market. Heather McLean talks to some of the industry's finest to investigate how best to sell into verticals.
The telecoms market is highly competitive, and this is increasingly the case with IT and voice companies now often occupying the same space within the market. In a market where there is plenty of choice available to customers, any competitive advantage that can be achieved is significant.
Gain advantage
Matthew Lambert, sales and marketing director at Uniworld Communications, says selling into vertical markets is one important part of achieving this advantage, as it delivers a number of benefits to marketing, most particularly as it increases the relevance of the proposition to the potential customer and therefore improves the chances of a sale.
He states that the targeting of vertical markets achieves two key benefits. "Firstly, as the chances of a sale are increased due to the greater relevance of the message, the cost of each sale is therefore reduced, delivering greater ROI. Secondly, as selling into vertical markets involves building specific solutions to problems, there is an opportunity to achieve good margins on individual product sales, and also to build bundles that increase profitability and customer retention."
While Keith Horsted, mobile services manager at Nine Telecom, states: "The decision to switch from B2B general sales to sell into verticals would usually be a natural progression, rather than a blinding revelation, based on accruing a high level of expertise in servicing that vertical or having a unique differentiator within that vertical."
The vertical focus has traditionally come from a concerted effort from a dealer to 'major' in a particular market sector, notes Manny Leon, sales manager at SpiriTel. However, he says the vertical selling strategy is not generally more profitable than selling into B2B. "The price war is always prevalent, but the unique selling point is about the individual dealer's capability within that market sector, which allows differentiation and ultimately the upper hand in a sale, if price is similar."
The profitability of selling into verticals compared to the general market is likely to be a function of the products and services that are sold, rather than the specific vertical, claims Horsted. "I would say that some verticals can be more demanding that the general market, and therefore their profitability can only be optimised when the systems are in place to satisfy the needs of that particular customer. In general, applications, which would be a differentiator in a vertical market, could expect to earn between 40% to 60% margin, compared to 10% to 20% on mobile connections, but could require significant investment in training and systems to support them."
However, Nine Telecom does not concentrate on specific verticals, declares Horsted. "We have decided not to specialise in any particular vertical, as we can satisfy both the general and vertical markets within which we operate. This makes good business sense, especially in the current economic market where particular verticals, such as the building industry, are vulnerable. We're also finding that the 'traditional' verticals boundaries are blurred and new 'verticals' are emerging, so it would be limiting for us to target specific verticals."
Which vertical?
Yet verticals have always played an important role within any sales organisation, says Ronnie Nag, managing director at Quore. "The idea behind choosing a vertical is simple; you wait till you feel you can add value to a particular sector. We are living in harder times where networks are asking for high value customers, so today more so than ever it is vital to be an expert in at least one vertical. This can not only build you as a company, but it can be the value behind your success story which can create new opportunities."
Verticals are chosen based on at least one of three points, pontificates Nag. The first is you know you can add value in a particular market. The second is you have a few key players already on your books and want to build momentum. And the final reason is you just chose a vertical as you don't know what else to do to close new business.
Quore chose its vertical markets based on the fact it already had a few clients and was looking to build momentum in a particular area; the company knew it could add value due to lack of commitment and focus in that particular sector by the incumbents, he states.
"Growth always comes from understanding the sector, adding value and
providing the service, which is lacking from incumbents," he comments. "We are building momentum and are seeing results. Our suite of products as well as our relationships with Telefonica O2, Microsoft, RIM, Opal and Vodafone, helps us bring solutions and additional services to our clients. We believe we are experts in our field; you don't have to be the biggest to be the best."
Uniworld has a broad base of customers, but there are a number of vertical markets that stand out, comments Lambert. These include: charities; construction; education; finance; healthcare; manufacturing; retail; and vehicle sales.
Lambert explains: "Our approach to vertical markets has evolved since the new sales and marketing director joined Uniworld in 2008 and the marketing manager in 2007. Previously, Uniworld did not target specific markets and had a general approach to B2B marketing," he comments. "It takes time to build a vertical market based approach.
The first step we undertook was therefore to identify which markets we were already strong in and then to target new business in those areas.
"By targeting markets we were already strong in, we have been able to utilise case studies and our existing experience of the sales process to maximise success. We are now engaging in a number of campaigns based around some of these markets and we are seeing success in terms of sales. These campaigns involve a three-fold approach consisting of the production of a direct marketing piece or email, a landing page at our website, and a followup call. This is all based around the same messaging," he states.
While SpiriTel sells into various vertical markets, including: hospitality; professional services; finance; and logistics. Leon says the driver behind choosing these verticals was the skill set and experience of the individual sales members at the business, which has led to a natural progression into these specific verticals. "A key factor that has helped these sales is the fact that SpiriTel provides multiple services to a number of these businesses, which in turn allows us to cross-sell with a strong relationship already forged with the end user," he explains.
Which sales tactic?
All B2B verticals lend themselves to or demand a specific sales approach, says Nag. He states none are easy, as most companies have their own inhouse expert. "These guys know what they are doing, and can teach a lot of new dealers a thing or two. I feel only partners who have an indepth knowledge of the telecoms and IT industry, who understand how to add value to their prospective client, and can see a problem and come up with a solution, should really consider looking at vertical markets."
While Lambert comments: "In our experience it's the markets that require more complex solutions or present opportunities for multiple product sales that lend themselves to vertical marketing. These tend to include markets such as finance and retail."
This links to Uniworld's consultative sales approach, which it believes is better for selling into vertical markets. "This is simply because propositions built for vertical markets are focussed on solving particular problems within those markets and therefore require a consultative sales approach. In our experience at Uniworld it's not necessary to have staff who are trained in a particular market but it is essential to develop staff to be able to engage in a consultative sales process."
There is a fundamental requirement to understand the needs of the particular vertical you are attempting to sell into, says Horsted, and for the sales person to know the options available to satisfy the requirement, both now and in the future. "There is absolutely the need for a consultancy approach and this will, in general, require either specific recruitment of an individual with particular skills, or significant training to teach people to how to sell to that particular vertical."
SpitiTel has created case studies and ensures it has a number of strong references within its core verticals. "This allows us to name drop the competitors of the prospects we are pitching to, which helps establish us a specialist in their specific area of expertise. We find that setting up mini seminars for eight to twelve attendees gives us the opportunity to demonstrate and pitch the SpiriTel portfolio in an environment that retains a personal touch," says Leon.
"Each vertical is driven by the need for different levels of user complexity," says Leon. "It's not the case that we markedly change our approach into the specific vertical environment. We use good old fashioned sales processes and understand the requirements of the prospect before suggesting the most appropriate solution."
The approach used by SpiriTel, however, is also consultative. Leon says: "The further you get into a vertical market equates to a move up the scales in terms of size of opportunity. The incidental consequence of dealing with a vertical means you get to know the lingo for that market place, and before long you are perceived as an organisation who knows and understand that sector. We have put together internal training courses to focus upon the key information that we should be taking into and taking away from a prospect meeting. This then allows us to tailor a solution that comes across as a completely bespoke solution for our prospect."
How to sell
And if you are selling into a specific vertical, the trick is to be specific in your discussions with those businesses, states Andy Preston, telecoms sales expert and contributor to Mobile Business. He comments: "If you've worked with a few business in the same vertical market or sector, other businesses in that sector are going to be more interested in examples of how those companies have used your advice or expertise, rather than just general anecdotes or examples from other sectors that the person you're talking to might not see as relevant to their business," Preston explains.
"Good experienced salespeople use this approach naturally, and it also can work within local areas as well as vertical markets," continues Preston. "It can be particularly useful when you've worked with a direct competitor of the prospect you're now seeing. While you won't want to reveal specific details about the 'rival' transaction for client confidentiality reasons, plus you don't want the prospect to think you're going to go back to the rival company and tell them all about their business as well, the rival business will naturally be curious about what you did for their competitor to try and maintain or win back a competitive edge.
"This tactic also helps newer businesses gain credibility faster, and provides focus for new business development; if you know the sector you want to focus on, you can easily find the prospects that you want to target. If you target any business, it's much harder to focus and prospect effectively," Preston points out.
If you are planning on selling into a vertical market, it is essential for all the salespeople involved to have a good working knowledge of that market, claims Preston. He adds: "That has the welcome result of differentiating you from the competition, the client seeing you as a specialist in their market and if your sales skills are anywhere above average, should result in you generating more rapport and more likely to get the business than a generalist salesperson."
DEALER TOP TIPS FOR SUCCESS
Tip 1 – Research the specific issues, pains and drivers of customers within individual markets. Dealers can talk to existing customers, engage in surveys, commission external research, run staff forums to ascertain the internal perception of the business, or talk to a reseller about their experience. This research can be used to build messaging and to match products to markets.
Tip 2 - Take your time to build propositions and to develop sales and marketing tool kits focussed on individual markets. Get solid and reputable case studies and references, the more the better.
Tip 3 – Attend guest speaker slots at the various events that verticals run and look at sponsoring opportunities in events such as awards ceremonies.
Tip 4 - Focus on no more than one to two markets at a time to ensure that your business has the capacity to manage the overall process of generating and managing leads.
Tip 5 - Check out you competition and shy away from a vertical that may be saturated.
Tip 6 - Understand who the key decision makers are with the vertical market you are going after.
Tip 7 - Ensure your staff can engage in a consultative sales process. Consultative selling is a simple concept but it does require a different mindset and its worth investing the time to develop the skills of staff.
Tip 8 - If you are recruiting salespeople, explore the background of the candidates to establish if they have a strong vertical alignment and jump on this bandwagon.
Ed says:
And that is why vertical sales are worth the effort; better to be a master of one area than a jack of all trades. B2B vertical sales give you a competitive advantage over generalist rivals, a unique selling point, and show the client you are willing to put in the time and effort required to learn all there is to know about their trade. Go on, get stuck in!