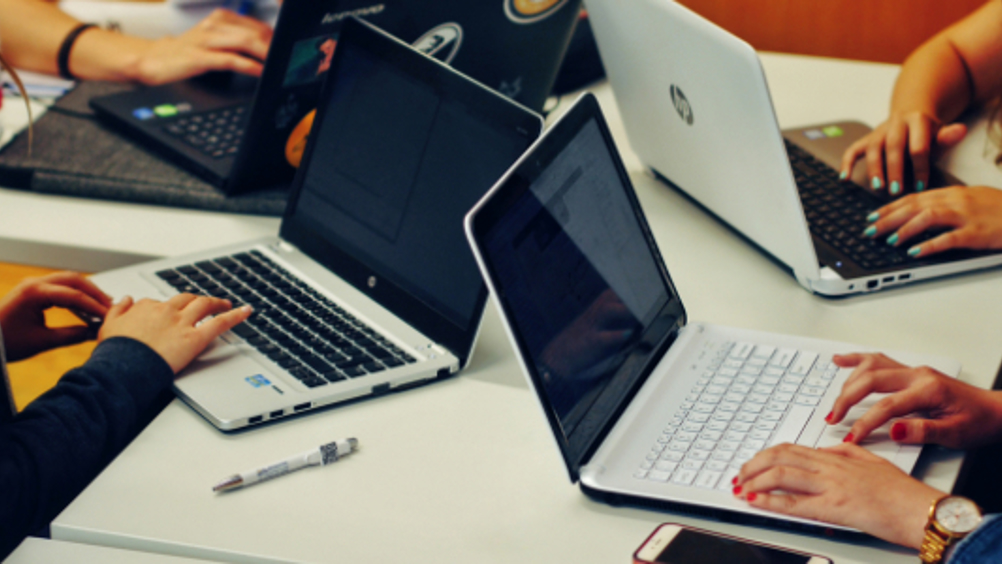 In this series of features we will be looking at industry verticals the Channel is currently serving with a view to determining opportunities, challenges and market movements which are impacting those partners selling into that particular vertical. Pay attention, this time around it's the turn of Education.
Money is often too tight to mention in the Education sector – it's difficult for head teachers and principals to put together a meaningful IT budget when the roof is leaking and there's only funds for one pick.
But despite this the Education sector remains a huge investor in IT and communications equipment.
To include:
• What are the IT and Comms trends in the Education sector?
• Which products and services are selling well?
• How is the purchasing behaviour of this vertical changing?
• What are the major considerations for partners wanting to enter and succeed in this vertical?
• Can you be a generalist or is it essential to specialise in this vertical…why?
According to the Institute for Fiscal Studies (IFS), Education spending is the second-largest element of public service spending in the UK behind health, representing about £90billion in 2017–18 in today's prices or about 4.3% of national income.
The IFS also says that the level of UK education spending has risen significantly in real terms over time, growing particularly fast from the late 1990s through to the late 2000s, before falling in real terms from 2010 onwards. Whilst important, such overall trends in total education spending tell us little about what has happened to the different areas of education spending.
Responsibility for Education in the UK is devolved to the four countries, England, Wales, Northern Ireland and Scotland.
According to the British Educational Suppliers Association (BESA), the average primary school budget in 2017 was £1,048,000 and the average secondary school budget was £4,617,000.
How many computers are there in UK classrooms? Well, according to BESA the figures for 2017 were 3,392,100 with the average primary school having 69.8 computers and the average secondary school having 430.7.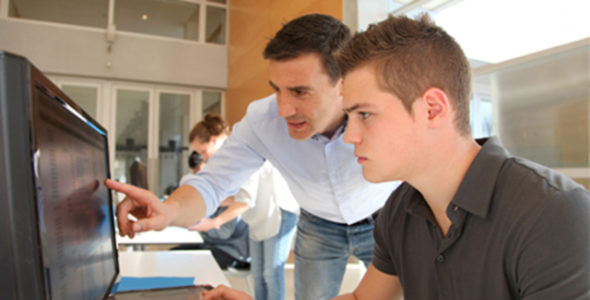 Key Facts:
• Total spending on schools in England represented just under £42billion in 2017–18 (in 2018–19 prices). This represents £4,700 per pupil at primary school and £6,200 per pupil at secondary school.
• Total school spending per pupil fell by 8% in real terms between 2009–10 and 2017–18
• Schools' costs increased more slowly than inflation between 2010–11 and 2015–16, but grew faster than inflation afterwards.
• Participation in full-time 16–18 education has more than doubled since the 1980s but has been a big loser from education spending changes over the last 25 years.
• 19+ further education is sharply focused on apprenticeships. 19+ apprenticeship spending now represents 36% of total adult education funding, as opposed to 13% in 2010.
• Universities receive £28,200 per student to fund the cost of teaching their degrees. This is almost 60% higher than the level in 1997–98, largely as a result of the tuition fee reforms in 2006.
Source: Institute for Fiscal Studies
Return on Investment
In their State of Technology in Education survey, BESA found that almost all educators (94%) recognise that EdTech can improve engagement levels, and the majority (72%) think that behaviour can potentially be improved with technology.
"It's a simple equation: engaged, well-behaved pupils lead to better levels of attainment. Higher school results promote an outstanding, high-achieving school with a greater profile.
If you can provide students with high-quality devices, you'll positively impact their learning experiences and study outcomes.
Educational technology that is purchased for 'technology's sake' rarely sees the same ROI as a carefully considered investment that addresses the goals of your school. An impressive piece of kit like a 3D printer, for example, may not drive as much long-term value as an upgradable front-of-class display like an ActivPanel.
So, when outlining your next tech investment, BESA advises schools to consider;
• What type of learning environment you'd like to see within your school in 2-3 years' time
• How teaching methods will have changed and how will your tech investment support this change
• If your staff feel confident delivering effective, engaging lessons
• How new tech will be embedded into the school and what training will be required to make it a success
• How and where learning will take place, and what role will students play
So what does the channel make of this?
Matteo Tadjo Kotch, Cloud Business Development Manager at Alcatel-Lucent Enterprise says that a history of government-initiated austerity measures and policy changes has culminated in several new challenges and opportunities for those of us in the channel, such as helping upgrade schools and classrooms from resembling the last remaining bastions of chalk blackboards and heavily annotated textbooks, to modern spaces of learning and development where students can learn the skills of tomorrow.
"First and foremost, the public education sector is in a financial crisis. Despite the UK government declaring that more money than ever before is being pumped into schools across the country, one does not need to stray too far to notice that they are struggling. In fact, schools are struggling to the extent that many can't keep their heads above water. For those who pride ourselves on catering to this vertical, many have been challenged to cope with the drops in business and profits as a result of these cuts.
However, there is a silver lining. With the recent proliferation of as-a-service offers, new technology has not only become more accessible and affordable but also ingrained in the new curriculum. To cater to the needs of the modern-day workforce, schools have started to not only introduce courses on software development and computer sciences to their students but are also deploying new technologies to help optimise their own workflows. As a result, they are now looking to the channel for guidance on how to identify which platforms offer the most complete and easy to use solutions to leverage.
Subsequently, new opportunities have arisen in the channel for those of us willing to adapt to today's 'digital' landscape. At ALE, we've seen considerable interest in the products in our cloud communication portfolio such as our Rainbow Cloud Platform as a Service (CPaaS) and unified communications (UC) solution and the related online developer hub. With a desire to enable better collaboration and communication process across various campus' and to develop applications that can easily be integrated into specific workflows, the channel is essentially looking to 'refresh' its practices and update the way it operates. What's more, it is looking towards the cloud as a more affordable means of acquiring new technology as this type of technology tends to not only be available on a flexible monthly duration, but also includes the ongoing maintenance fees.
By leveraging our communication platform as a service (CPaaS) channels and end users can add considerable value to their own environment. As an example, we have been able to provide a fully integrated emergency mass notification system for a school. This system has enabled staff to initiate a lockdown protocol in the event of an emergency, directly from within the Rainbow client and from multiple devices including PCs, mobiles and desk phones.
This kind of approach has enabled us and our channel partners to adopt a more consultative sales approach when negotiating with opportunities in the education vertical. Vendors and our channel partners can no longer simply compete on price and feature set alone (commoditistion is a 'race to the bottom') when tendering for opportunities. Instead, we need to define the value we bring and position our portfolios in favour of more modern, bespoke and flexible approaches. In support of this approach, ALE has developed a University Partnership Program that provides equipment, support and developer kits for our customers to explore integrating Rainbow into their workflow, website or campus mobile app, and leveraging location-based services for applications such as way-finding and geofencing."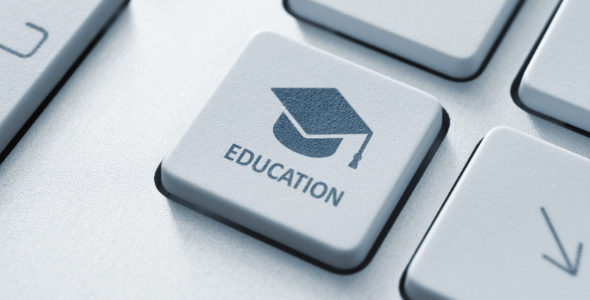 Market Trends
John McKindland, Head of Solutions Sales at Nimans, says money is still being spent in big numbers but it isn't always being spent wisely.
"Too much is being invested in analogue telephony and legacy infrastructure such as CW1308 cabling and ISDN lines rather than SIP. You tend to see this at smaller schools with smaller budgets. Integrated voice and data networks are not being invested in which is worrying considering the ISDN switch off is getting ever closer.
Too much 'old school' technology is still being utilised in a short-sighted way."
Iain Sinnott, Head of sales at VanillaIP, says child welfare, safeguarding, compliance and transparency are critical in this sector.
"So when we look to introduce smart services to them, they must deliver within that framework. This is before we add the critical challenge of constrained spending power which demands that all additional smart services must deliver a measurable return. Mobility users, reception management and wide area broadcast are all driving buying decisions, but we have seen a sudden dramatic rise in sales thanks to our development of a Feature Appropriate Extension, at a brilliant price, for the classroom phone, which has previously defeated numerous otherwise desirable proposals."
Which products and services are selling well?
Iain Sinnott at VanillaIP has a list!
"Call management and automation in the office for peak time surges in traffic, mobility for caretakers and school trip management, call recording with full call analytics and conference bridge for staff/department collaboration and a simplified classroom user service with a low-feature low price handset."
According to John McKindland at Nimans, SIP trunks are gaining some momentum but, he says, one of the biggest changes is around sites looking for better use of their voicemail system.
"They want to be able to deploy voicemail for their teachers or department heads for quick and effective messaging. But they want to avoid the cost of buying everyone an individual licence. So they are starting to use services such as voicemail to e-mail. Group mailboxes where a DSS console is put into a staffroom and teachers can listen to their own messages is gaining traction.
It's a secure way of passing on sensitive information rather than being paper based that could be left around or lost. CTI packages are proving popular too."
What are the major considerations for partners wanting to enter and succeed in this vertical?
There are a couple of key considerations to succeed according to John McKindland.
"One is to get on a framework especially to target larger schools. But there are also a lot of schools that operate independently. It's about having a relationship with them to become a trusted adviser. This is not just about best practice but helping future proof their platforms and use software and applications to improve communications. Sites can change their behaviour by embracing the latest technologies rather than just using it to make and receive calls."
Iain Sinnott advises that partners need to take time to understand the real challenges of the environment.
"The classic PBX does not actually answer all the challenges in the way a modern solution can, so just pricing the current template is both a disservice to the client and a big missed opportunity to help a vital sector of our community."
Is it essential to specialise in this vertical…why?
"I don't think you need to be a specialist," says John McKindland
"Those with a track record and relationships with an LEA etc obviously have more credibility.Building bonds with Head Teacher Associations would help as well. Skill sets can easily be transferred although Wi-Fi and DECT cordless knowledge can keep you ahead of the game."
Iain Sinnott believes you can be a generalist but says, "As with all customers you need to work with them to investigate the unique challenges of their environment and identify the services that deliver an ROI for them. With the VanillaIP portfolio you are equipped to work with most businesses, but it does require a 'professional' sales approach."
Ed Says…
Alcatel Lucent has some sage advice and comment that I wholeheartedly agree with.
"While those of us operating in the education space may be challenged by the worsening economic climate many academic institutions are facing, there are still many opportunities available. Adapting the way we develop, position and sell our solutions has become the main factor in determining our success."
Clearly there has never been a better time to encourage customers - where possible - to migrate away from customer premises equipment (CPE) in favour of more cloud-based approaches. For schools, the affordability, flexibility and sophisticated features that have become synonymous with the cloud technologies have led to them becoming more and more sought-after.