With the on-going advance of the 'mobile enterprise' and with so many firms now needing compliance-based solutions, the call recording market remains very dynamic and there are now affordable solutions for the channel to suit all business types.

Today there are key choices resellers need to make when selecting call recording solutions for their customers. Firstly, the sophistication of the product – will it be a fairly generic solution or one that is more sophisticated and capable of customisation to suit more complex user needs?
And then there is the deployment method. Will the solution be formed of customer premises equipment or will the service be supplied as a cloud based consumption model?
Comms Business Magazine asked suppliers some key questions to help resellers make up their minds.
What are the differences between SME and Mid-Market solutions?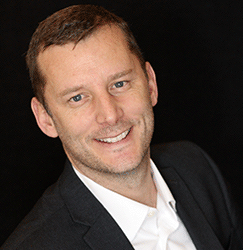 According to Phil Reynolds at Oak Innovation, a vendor that supplies call recording applications for both the SME and Mid-Market sectors, the differences between the two market propositions has traditionally been attributed to the size of the organisations.
"That may well be the case in many instances but we find it is less about the size of the organisation and more about the complexity of the application. For example, 180 channel recording systems that just want search and playback do not need complex solutions whereas a 20 channel solution that want workflow and CRM integration and PCI DSS compliance are a lot more sophisticated. A better way to describe the difference is off the shelf systems vs. customised solution.
Other examples of customisation would include automating the PCI DSS stop/start process in say informal call centres and some organisations want call recording integration with CRM systems with calls appended to the CRM record. Others may just want a reference to the call in the CRM record.
SME applications are typically less sophisticated; most SME users don't want quality measurement for example. Contact centres will normally want some form of call evaluation applications for performance improvement and it is here that the mid-market is more likely to see the benefit of call quality improvement."
Reynolds points out that encryption of calls is now assumed as best practice as it means recordings can be accepted in court. He says that some low cost systems do not encrypt calls whereas Oak not only encrypts but also has an audit trail working under a policy set of rules that shows who played what recording and when.
"So the lines are blurred; in the comms sector we often refer to the mid-market as being 250 users upwards for the switch. It's not necessarily the same definition for call recording."
Steve Harris, Managing Director SIPHON; and EVP Unified Communications for Nuvias Group agrees with Reynolds when he says, "As the demands of SMEs have become increasingly sophisticated, the distinction between their requirements versus those of the mid-market has blurred.
The requirement for compliance is much less dominant within the SME environment, so unless they operate as niche players within a specific vertical where call compliance is mandated by a regulatory authority, call recording continues to be used predominantly to drive administrative and customer services improvements."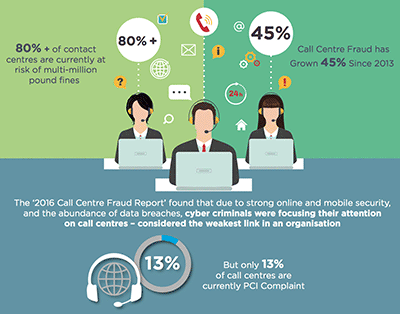 Martin Taylor, CMO at Content Guru, says "Mid-market call recording solutions tend to be more specialised and offer a broader range of features that meet the more complex and compliance-based requirements of larger organisations, for example in a large call centre environment or FCA-regulated companies. However, the advent of cloud technologies is making call recording much more affordable and accessible for end-users as well as resalable. In turn, organisations outside of these highly regulated environments are also starting to embrace the benefits of call recording and invest in integrated quality monitoring systems to streamline processes and more efficiently resolve customer disputes. For resellers, however, it is still important to evaluate the organisation's position to identify whether simple 'start and stop' voice recording will be sufficient or whether more bespoke or multi-channel features, such as screen recording, quality monitoring, high security or - at the higher end - systems integration and speech analytics will be of value in the long-term."
How can I identify and sell the applications?
Phil Reynolds says that vertical markets provide rich pickings for resellers.
"Any and all businesses need call recording. Firms taking payments will need PCI compliance if they record calls so resellers can develop good angles in say retail or legal sectors and develop sales messages for users and present stronger sales cases.
Talking about integration to a business and their industry standard software packages in sectors such as recruitment adds value to the sale. Unless you want to sell generic call recording it is far better for resellers to develop niche and vertical markets."
Steve Harris at SIPHON, "Through its traditional definition and usage to achieve compliance within large enterprises needing to fulfil their regulatory obligations, call recording earned itself the reputation of being an intrusive application. However, this is now changing rapidly with many forward-thinking players considering how it can be used differently i.e. as a truly universal application.
With Dubber Playback, for example, we use call recording extensively across our business operations, from sales through to credit control management. We have been impressed by the way it not only supports our employees in how they go about achieving their day-to-day goals, but also that the return on investment versus the outlay for the deployment makes it such a compelling application."
Martin Taylor of Content Guru believes that first and foremost, resellers must consider the regulatory requirements that each organisation has to meet in order to determine which call recording solution is be suited to them.
"With the increasing number of organisations now embracing homeworking, it is also important that resellers identify whether an integrated mobile and fixed line call recording solution is needed to support this new, dynamic working culture. Cloud solutions are particularly useful here for their innate flexibility and scalability, giving resellers the option to add on features as and when required. This future-proofed option also ensures that organisations can react dynamically to regulatory changes, which are often introduced at short notice."
Ed Says... This market is both dynamic and thriving. Many new products are emerging – both CPE and Cloud services and sales are very healthy. Compliance has driven large parts of the market for some while and with new regulations surrounding the payment card industry, the FCA and the soon to arrive GDPR regulations that driver is not set to disappear any time soon. We say 'learn and earn'.