What should we expect to see in the Channel in 2022? Comms Business talks to the experts about their predictions for the coming year.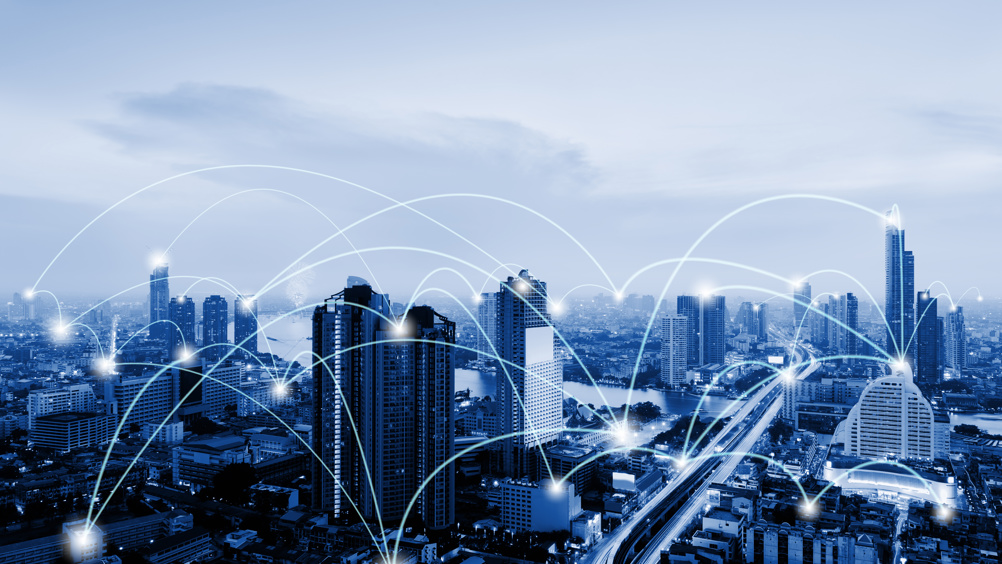 As we prepare to step into 2022, resellers, MSPs, distributors and vendors have plenty of big issues and emerging technologies to consider. Success in the Channel often stems from getting ahead of competitors to solve customer problems with new solutions as they become available. Next year, plenty of technologies will flourish.
2022 marks two years' since the onset of the Covid-19 pandemic, and this year channel businesses will be looking to return to business as usual. Al Peacock, business development manager, Comms365, explained, "The actual channel approach will not change radically, but instead, it needs to steady the ship from the Covid-19 fall out and return to business as usual, with an eye on the future technologies. This will help to position channel players for growth in new markets, while also being aware that underlying legacy revenues will start to erode."
Peacock discussed the connectivity services that will need to evolve for channel companies to keep pace with change. He said, "There is a view that technologies such as ADSL, FTTC and lower speed Ethernet might start to be replaced, or at the very least, enhanced by 5G. Partners have to see this coming and have solutions ready to capitalise on the opportunity. Indeed, as coverage improves, in the coming year, we can expect to see 5G deployments for primary and secondary connectivity grow as end user interest in this technology increases."
That chimed with the view of Andrew Dickinson, CEO, Jola, who pointed to Openreach's copper network switch off as driving demand for connectivity alternatives. He said, "For millions of applications, broadband is not a viable alternative to PSTN and the impending PSTN switch-off is creating huge demand for LTE-A and 5G. As [more advanced] B2B routers roll-out and become cheaper, resellers and MSPs will have to find a mobile data aggregator to partner with."
MSPs that fail to do so, Dickinson warned, "risk letting their competitors in the backdoor".
Lee Underwood, channel manager for the UK and Ireland, Snom, also discussed the opportunities presented by the path to all-IP. He said, "More businesses will become reliant on SIP trunks in 2022, accelerated by the impending deadline for the ISDN switch-off in three years' time.
"Millions of SMEs still depend on ISDN telephone lines for their telecommunication needs – but these lines can no longer compete with fast and flexible broadband internet connection speeds. Many SMEs have no idea that the switch-off is coming with more than three quarters saying they have not made preparations.
"Businesses can't afford to leave it to the last minute. To avoid disruption, they will need to identify potential obstacles sooner rather than later. Looking at when their ISDN contract is due to renew, what their current situation is in terms of connectivity and what options are available when making the switch will be key for businesses next year."
For Charles Damerell, senior sales director for the UK and Ireland, SolarWinds, these shifts will put the spotlight on network management solutions. He said, "As we continue to work remotely, network management solutions will remain an essential tools for businesses. This will continue to be the case in 2022 with hybrid working expected to remain the standard for many office workers."
Enabling hybrid working
This progress made to connectivity infrastructure also opens the door to broader cloud adoption. Keith Jackson, regional vice president of international channels at 8x8, pointed to cloud communications platforms as one opportunity for resellers and MSPs. He explained, "As companies continue to embrace remote and hybrid models, we can expect to see more and more interest in single-vendor, integrated cloud communications platforms versus multi-vendor approaches to cloud communications.
"As evidenced by shifts and changes in the industry, vendors are recognizing the need for wholly owned solutions, rather than relying exclusively on partnerships and integrations, to meet the current and future needs of customers. By having a fully integrated solution, not only are vendors able to mitigate silos and create a more cohesive environment, they are also able to adjust and expand their solution as needed to improve both employee and customer engagement.
"For example, 8x8 XCaaS, which includes fully integrated cloud contact centre, voice, team chat, video meetings, and CPaaS APIs and embeddable apps capabilities, allows our partners to provide their customers continuously expanding, integrated communications, collaboration, and customer engagement capabilities, all from a single vendor, driven through a single platform.
"Channel partners that recognise this trend will be able to provide their customers with a solution for both employee and customer engagement and that will deliver highly tailored experiences with enhanced management, productivity, company-wide collaboration, and real-time engagement capabilities. Also, when partners provide their customer with a solution from a single vendor, partners gain a competitive advantage as it allows them to meet their customers' unique requirements today as well as grow with them as needs change and expand."
Ben Nicklen, chief operating officer at workplace data analytics business Tiger, said this continued dominance of the cloud will help new players emerge. He said, "A lot of technology is becoming commoditised. Historically, large partners would want to build intellectual property around solutions, and effectively own the infrastructure, services, and software to provide customers with a price-per-unit-per month or lease deal.
"The challenge with operating in that way today is that it takes time and effort and is highly expensive to create because you're also need to have the necessary resources, in order to provide that expertise.
"Challenger brands will continue to offer cloud-first solutions throughout 2022 in a bid to attract organisations wanting best-of-breed alternatives to what they've previously integrated. However, it's not solely about providing pedigree products, to emerge from the noise you have to build additional services, and create value, relevance and 'stickiness' for customers."
Better understanding of connectivity technologies will enable more self-service purchases and maintenance, according to Comms365's Peacock, from Comms365. He said, "We can expect to see an increase of automation in the channel, including more self-service style solutions and portals. 5G WAN will also offer a big opportunity, but this is more likely to be from 2023.
"Likewise, the channel knows that there is not one connectivity solution to fit all requirements, meaning there is new potential to offer IoT providers with the ability to sell any mix of network technology, such as IoT-connectivity as a service, under the guise of complexity of customer's needs. As such, there remains a growing opportunity in global multi-network connectivity rollouts."
That does not mean the task of wide-scale education is over. Peacock added, "One of the biggest issues impacting the channel market and this growth is the lack of education around 4G and 5G technologies and what is really available today. This is where there is an onus on network service providers to sell with channel partners and provide enhanced bids through one go-to-market strategy and simplified messaging."
The right plumbing
Paul Heritage-Redpath, head of products, CityFibre, said that the pandemic and its resulting lockdowns have made it "increasingly obvious" that "not all fibre is the same". He explained, "The channel and their end user customers' standards have evolved, so the base product from all providers needs to be comparable. Business customers are now making purchasing decisions based on service, quality, and consistency and when a customer asks for Full Fibre, that's what they expect.
"In 2022 we will see a shift in the rhetoric, customers are now challenging the incumbent, as they know what fit for purpose Full Fibre connectivity looks like."
He added that, as full fibre networks are deployed across the UK, there is an opportunity for the Channel to add value by recommending suitable CPE for customers. "This translates the speed delivered by the network into equivalent on-premises performance, which in practice means being all over Wi-Fi 6."
In terms of new areas of opportunity for channel companies, Heritage-Redpath pointed to XGS-PON. XGS-PON is an updated standard for passive optical networks that can support higher speed 10 Gbps symmetrical data transfer. He explained, "This is an exciting technology that takes traditional GPON capability and ramps it up. In the US, XGS-PON is seeing significant adoption…. [and] we're looking forward to bringing it early to these shores in 2022 as we continue to supercharge the UK's performance. This will create true differentiation for channel partners and improved services for their customers."
With these infrastructure projects continuing to progress, new possibilities are opening up for SD-WAN. Richard Thomas, founder and CEO of Highlight, said SD-WAN will play an important role as we move into 2022, with the market "maturing and accelerating".
He explained, "The technology is transitioning from the early adopter stage to become a mainstream network option with well-established companies now offering standardised SD-WAN solutions such as Cisco, VMWare and Versa.
"It is shiny and new with enterprise organisations attracted by its potential efficiency and performance gains. However, whilst sales and marketing efforts from vendors and MSPs are focused on the overlay technology, the underlay portion of SD-WAN sales accounts for the vast majority of revenue. The overlay is just the visible tip of the SD-WAN iceberg and properly functioning SD-WAN network requires a reliable and robust underlay."
As such, Thomas explained, the opportunity for MSPs stems from ensuring their SD-WAN offerings are integrated with the supporting underlay. He added, "Those selling only one side of the equation – either just underlay or just overlay – are at risk of losing existing and potential customers to an MSP that competently offers both. Providers need a view of both underlay and overlay connectivity on a single pane of glass, to deliver a cohesive and fully managed service, and demonstrate proof-of-delivery to their customers."
Tim Mercer, CEO, Vapour also discussed the promise of SD-WAN. He said, "SD-WAN and the ability to bring security into the heart of the organisation – from inside the network rather than at the edge – is key for the above to work. Hybrid working is here to stay, therefore we have to make the corporate environment, and every single individual employee, as safe and resilient as possible.
"Linked to this, vendors have to work harder, to really get under the skin of what technology an organisation genuinely needs, where they're going as a business, and the challenges and opportunities they may encounter along the way. Now is the time to design, build and deliver powerful – yet operationally simple – technologies that will unleash a whole range of business potential for the organisation."
Reliable communications
Underwood from Snom explained there is an increasing opportunity for channel companies to provide businesses with consistent communications. He said, "With many businesses now offering their staff a mixture of home and office working, flexibility of deployment will remain key for communications. People will be looking for the same user experience and quality with the equipment they are using, wherever they are working from.
"Everyone has suffered from a poor-quality conference call more than once in the past year. While some features of technology, such as audio quality, must remain consistent across both the home and office environment, each person will require a different solution depending on their home office situation.
"A unified communications strategy, which integrates telephony, video and conference calling as well as other tools for communication such as email and messaging, will be key to supporting team members and keeping everyone connected in 2022."
Contact centres will continue to be an area where channel companies can expand their offerings for customers. Johnathan Zemlik, head of contact centre solutions, Wavenet, said, "The last two years have seen a wider and more innovative adoption of technology than within the last decade. As a proponent of contact centre homeworking, I have been delighted to see so many contact centres and other businesses that have embraced change and moved towards a hybrid model of working.
"Many resellers and MSP's have only really been focused on around a third of the total spend on customer experience and contact centre technologies. However, when we think about it, core contact centre infrastructure is part of a wider digital eco-system a customer centric business needs. Workforce engagement management and customer relationship management technologies represent two large, tasty slices of pie to be snapped up."
Tim Mercer, CEO, Vapour, also sees opportunity in the contact centre space. He said, "We'll see a much larger push into automation and platform services, that – in principle – enable end users to interact seamlessly. Contact Centre as a Service (CCaaS) and Communications Platform as a Service (CPaaS) offerings that haven't ever been truly disruptive, now have the time to shine – if they enhance the all-important customer experience, already mentioned. If they don't, the client will move to a solution that harnesses the power of next generation technology, without breaking the bank."
Wavenet's Zemlik added that many unified communications (UC) providers are also eyeing WEM and CRM as opportunities. He said, "Just as the battle between CRM and contact centre vendors is heating up, it's not a good time to be in the unified comms space. Traditional players are starting to see the writing on the wall and fleeing to what they feel are safer areas such as contact centre. The last year has seen much talk about Microsoft Teams integration, however, not all integrations are equal. Some are barely fit for purpose and result in having two UC clients on the desktop; the one you want and the one you don't.
"2022 will continue to see the dominance of Microsoft Teams but the market will start to evaluate in-depth platforms that integrate and that unify. For Wavenet, our TeamsLink solution unifies enterprise voice features within the Microsoft Teams desktop and uses a native dialling pad. This manner of unification principle is a core differentiator and is far more feature-rich than buying SBC's to give a superior user experience. This is different to those who publish an application within the Teams App store and then still require a whole host of third-party software installs. I know which approach I'd prefer."
Mark Herbert, president and co-founder, Qunifi, offered a different viewpoint, as he expects to see UC continue to thrive. He explained, "The rise of Microsoft will continue, and it is reasonable to forecast that Teams could become the number one UC provider.
"In 2022 we will see all UC providers gain, mostly at the expense of the on-prem PBX base. The move to hybrid working is further driving the decline of the on-premise PBX. Channel providers that are anchored to delivering on-premise equipment need to consider how they respond. And in the UC space, we could see some consolidation, through acquisitions and mergers, so reducing the number of players in the market."
Herbert added that plenty of questions remain as we head into 2022. He said "Looking ahead there are questions around: what would happen if Microsoft Teams were more embedded with mobile telephony? Is Microsoft looking to move into owning infrastructure, building on their Azure for Operators, and their recent purchase of Metaswitch?
"Additionally, we'll have to see where the market goes in terms of macroeconomics and inflation. Are we going to see a return to a focus on cost? For the channel, this may be good news as some of the lower cost options have better margins.
"2021 was an interesting year for those working in the channel, and I don't see market change and disruption slowing down any time soon. In 2022 it is likely we will see the line between voice and IT continue to blur, as Microsoft continues its drive and hybrid working, together with macroeconomics impacts business decisions."
Tackling nuisance calls
In terms of regulation, Tony Martino, CEO of Tollring, expects 2022 to be the year when the problem is effectively tackled. He explained, "Scam calls are a global nuisance and 2022 will be the year to act. Ofcom has agreed with telecom operators to do more to protect their customers and we are already helping providers to take control of call traffic in the face of mounting pressure from both customers and regulators to mitigate the problem.
"Technology is available now to providers of cloud-based calling platforms to protect customers from scam calls. The intelligent algorithms can analyse call traffic automatically, identify irregularities and fraudulent activity, and ultimately to prevent future recurrences. Whilst this is all about protecting customers, it is also about protecting the brand reputation of those delivering services."
Vertical expertise
Channel companies will continue to find opportunity in developing tailored offerings for specific verticals. Damerell, from SolarWinds, said, "2022 is set to be another big year for the Channel. Exploring new vertical markets will be key to its continued growth; however, as companies' digital transformation increasingly accelerates, there will be a greater focus on technical skillsets. Customers still feel that their budgets are overstretched, and as such, are being asked to do more with less, which puts further pressure on companies' resources. VARs can help by providing consultancy and the expertise required to help get customers started.
"We believe the Channel businesses that will thrive in 2022 are those that can evolve from being simply resellers to solution advisors, cloud service providers, cloud aggregators, digital service providers, or MSPs. By looking to develop partnerships with established, market-leading vendors, businesses will have a more direct route into the service market, which in turn will bring further opportunities to cross-sell and upsell."
A new era
As we hopefully move into a post-pandemic world, businesses across the UK will be able to return to the issues that matter to them. Sustainability initiatives have of course continued to mature during the turbulent couple of years we have just lived through, but real focus was not always possible. Many channel businesses will renew their efforts in 2022.
Mercer, from Vapour, explained, "2022 is surely the time when organisations – certainly at enterprise level – think more about the sustainability of their tech stacks. The environment has never been such a hot topic and I'm encouraged that we are already speaking to customers about how modern cloud technologies can help reduce their carbon footprint."
Crucially, next year will be one of opportunity and advancement. Nicklen, from Tiger, said, "It's an exciting time to be operating within the channel because it's still the beginning of a new era. One collaboration vendor we work with is anticipating more than 1,000 innovations during 2022 – compared to only hundreds in the previous years – and so vendors have the opportunity to open the gates to information that's inspired by data. That means they'll be working with customers in a way they might not have ever done before."
This feature appeared in our December 2021 print issue. You can read the magazine in full here.