Mark Duff, vice president of sales engineering and professional services at Mitel, examines how businesses can prepare for the hybrid future of work.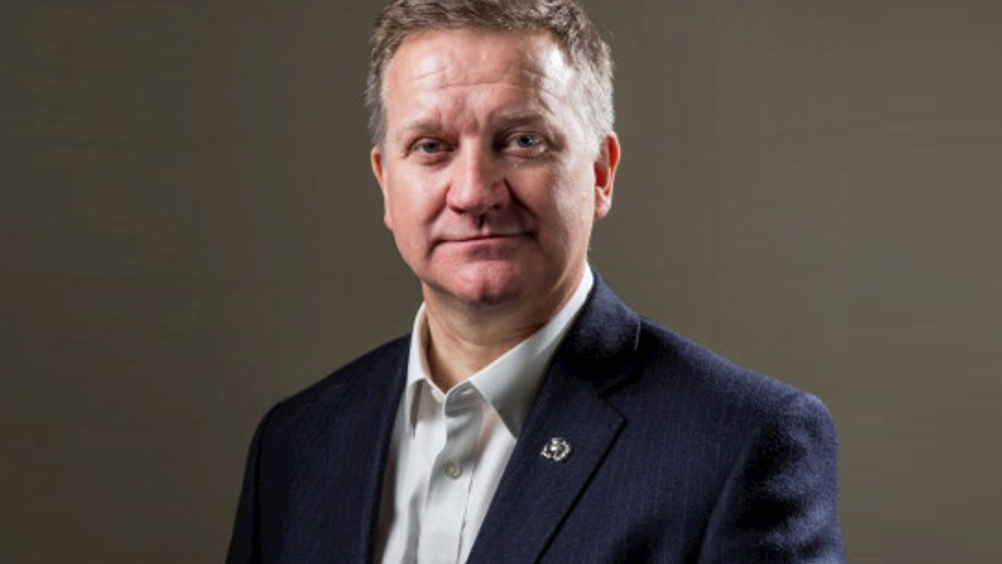 Covid-19 has accelerated the adoption of remote working and digital technology, which will have a profound impact on the future of working. The full-scale lockdown proved the decisive factor in driving universal business uptake of technologies like video conferencing, instant messaging and other productivity tools. Yet while a good deal of businesses have successfully transitioned to remote working by this stage, many IT managers I've spoken to recently are unsure how to prepare for the more distant future.
One of the key challenges is the immediate path ahead isn't clear and the long-term future even more so. With restrictions continuously changing and lockdowns quickly becoming the 'new normal' in the UK, it's becoming increasingly difficult to plan for a future return to the office. However, during all this uncertainty one thing is clear – we can expect some form of hybrid-working, with workforces split between home and the office, to stay.
Gartner predicts that 48 per cent of employees are likely to work remotely at least part-time after Covid-19, versus just 30 per cent before. This means IT managers must prepare for a hybrid-working model that can facilitate both office-based and remote working, as well as other flexible working options.
To be able to meet the needs of this increasingly hybrid workforce, businesses will need the flexibility that technology can bring. Here's my advice for how businesses can prepare for the hybrid future of work.
A better workplace
It's always useful to take a step back and assess what's changed. The limitations of lockdown prompted an uptake of communications and collaboration technology on a previously unimaginable scale. The technology to do this already existed, but the mindset shift that has occurred has been seismic: the world has gone from viewing remote working as a nice-to-have work perk to a fundamental lynchpin of the global economic system.
As a result, innovation is everywhere: salespeople are hosting virtual reality conferences, and call centre operators have shifted their entire business model to one of remote agents.
For some businesses, lockdown was the moment where the scales fell from their eyes, as they realised that their employees can do just as good a job remotely as they could in the office, thanks to communications and collaboration technologies such as document-sharing, digital whiteboarding on video calls, and instant messages. Now businesses see the value in offering staff flexibility and choice.
It's worth reviewing which aspects of remote working have been successful and provided the most value-add, and which technologies have been used less.
Technology and people
Many IT managers will have spent the early months of the crisis fighting fires, but now they have to look to the future. The trouble is, the future is much more complicated, compared to the relative simplicity of getting everyone online and working quickly at the start of the pandemic. Businesses are facing many unanswered questions around when they will return to the office, and what exactly the office they are returning to will look like.
Faced with these challenges, some businesses may be tempted to reach for even more technological solutions. But this is often a mistake, and they would be better off looking to solve problems by considering the human factor first.
Businesses should adopt a recovery strategy centred around employee needs. This could mean adopting a more cloud-centric communications platform to enhance employee flexibility and access to advanced unified communications features. The key is to listen to employee feedback and plan the IT response accordingly.
Customer experience
No matter what industry you work in, the next few months will present plenty of operational challenges for your business. The most important thing is to ensure these difficulties do not harm the customer experience.
While customers may have been more forgiving in the first few months of the crisis, the longer Covid-19 is around the less lenient they will be. The initial surge in support requests may have passed, but this could be the calm before the storm. In this context, IT leaders must take the time to work with sales, marketing and other business functions to understand what they need to enhance their customer experience to prepare for future disruptions of a similar scale, and plan accordingly.
"Happy employees, happy customers" as the saying goes. Only by listening carefully to the needs of employees and customers will IT managers be able to secure the productivity gains of the past months and truly start to craft the workplace of the future.