Comms Business spoke to Dwayne Earl, AWS commercial lead at Tech Data, about key developments in the distributor's partnership with AWS.

How is the AWS partnership playing out currently?
We signed the Restack agreement in Europe in November 2020, a joint three and a half year investment to significantly grow the business and partner reach in Europe for both Tech Data and AWS.
There have been big changes in Tech Data, through the year we've recruited dedicated teams into all of our European subsidiaries as part of the investment programme, and that's been really successful — getting those teams recruited and through the last 9-12 months, getting them trained up.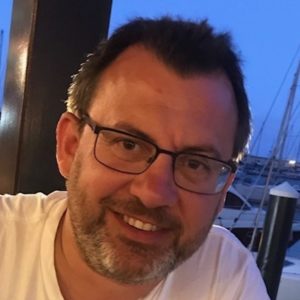 We've got over 60 certifications and certified people now here at Tech Data, cloud practitioners plus technical teams, and so that's really changed from where we were prior to the Restack agreement. We didn't have that footprint across the whole of Europe.
What are some of the new services being launched?
What we've been launching through the first year of the Restack has been Click to Run solutions from our Solutions Factory. We also launched the Trusted Partner Programmes at the back end of last year, and that's the enablement programme for our partners.
Our Solutions Factory is really helping partners to identify what services they can offer their end customers and by utilising the Click to Run solutions, it saves a significant amount of time and cost in building and getting those solutions deployed.
We offer Assess and Migration, and Optimisation services through our European services as well, there are a lot of new solutions that we are building to support partners.
Where are the key opportunities for resellers?
There's a huge opportunity in the market — other businesses and end customers are looking to deploy more and more into the cloud, and so from our perspective, the first thing we really want to be able to do is help partners identify what those cloud services are that they can offer their end customers.
That's kind of the rationale around the Trusted Partner Programme and that framework we give partners, to be able to identify what their end customers' pain points might be.
With our Click to Run solutions and services, we can maximise that time to market, but more importantly, engaging with Tech Data Academy, we can create a training path for our partners. We can identify what the key certifications and skills our partners teams will need and then with the investments, we can help them go to market.
What are some of those end customer pain points and challenges that can be solved?
AWS supported us really well in identifying those key areas where end customers have pain points or where there is opportunity for revenue, especially in SMB. So they're things like backup and replication file storage, application modernisation and migration. We are building solutions and services that complement these key areas that we've already identified.
I've been doing cloud for quite a few years now and there has been a tendency to build something, think it's brilliant, but then when you take it to market you realise there's not a market for it — so we're doing this almost 'working backwards' methodology, which AWS are very big on.
We now have access to the Migration Acceleration Programme, or MAP — and there's lots of benefits that AWS give us as a MAP partner, for the assess, migration, modernisation and optimisation of an environment moving from on-prem to AWS.
Partners can utilise those benefits through working with Tech Data if they don't have that competency or those skills themselves.
What's on the horizon for 2022?
We're nearly halfway through the investment, it's gone really quickly. In the coming months, we're launching some new solutions and there's others in the pipeline, so what we'll look to do is work with AWS to identify where the next end customer opportunity is, and work with their technical teams to build out that next round of solutions and services.
Our partners who have gone through the Trusted Partner Programme might now be looking to move more to the Advanced Partner status and they'll be looking at more complex solutions and services. We'll start to develop those, we've still got nearly 20 months of the initial Restack investment to work with AWS on those pieces.
For us, we've seen huge growth in the first 15 months. We've seen AWS globally grow hugely in the last year, so I can see the business continue to accelerate and we want to make sure that our partners are maximising the opportunity with us.
This feature appeared in our April 2022 print issue. You can read the magazine in full here.