Angela Whitty, managing director of the UK/I Partner Organisation at Cisco, spoke to Comms Business about the creativity and innovation the company's partners bring to customer projects.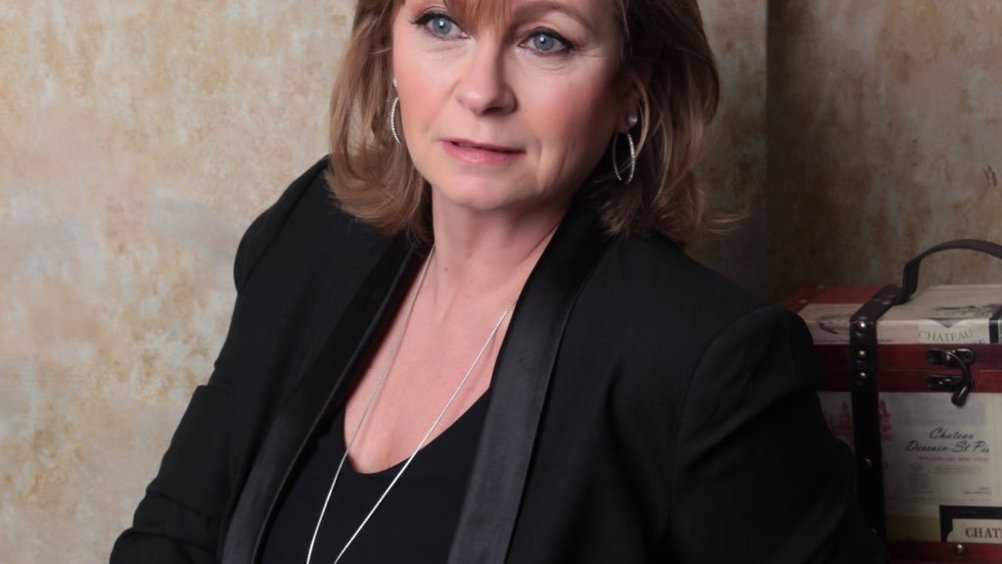 Cisco has evolved with the channel, with its partners playing a vital role in deploying the company's technologies across the UK. Angela Whitty, managing director of the UK/I Partner Organisation at Cisco, has seen a lot of this unfold throughout her career.
"I've been with the organisation for just shy of 28 years. And I think the most fundamental thing to understand about Cisco is we have always been and always will be a partner-first business. In the UK, we have around 4,500 partners of various shapes and sizes. And the role of my team is to make sure that we identify, onboard, and enable those partners to be successful.
"I'm coming into my sixth year in this role now, and the reason I love it so much is the amount of creativity and innovation we have in our partner community."
Whitty added that the role of Cisco partners in managing the pandemic in the UK has made this especially clear. "We have partners that have been instrumental in the design and build of the Nightingale Hospitals. That was just a two-week project to deliver something that, in the past, would have taken months or even years.
"We had partners that were instrumental in training teachers who were used to classroom-based teaching but were able to use technology to be successful in distance-learning. We also used a similar concept to enable doctors and healthcare professionals to use video technology to interact with their  customers as well. The amount of innovation to deal with Covid-related situations has been really inspiring to see."
She also pointed to how partners have been leveraging these types of technologies to stay connected to their customers whilst face-to-face contact is not possible. Cisco partners in the UK have hosted virtual events ranging from wine tasting and talent shows, through to bingo! This, Whitty said, has been vital in helping partners "make themselves more relevant to their customers".
Partnering for success
At Cisco's recent partner summit, the company announced a revised partner programme. Whitty explained, "The new partner programme has been designed to allow partners to be successful and to leverage their investments regardless of where they want to play. There are four main elements to it: integrators, providers, developers and consultancy."
When asked what this means for UK partners, Whitty explained, "We have some 4,000 plus trading partners in the UK, and I think this new structure will allow us to find a place for everyone and a way for us to engage and bring out the best in those partners.
"It's not necessarily about us going to our partners and expecting them to deliver a bit of everything, it's about us being able to offer a programme that allows them to showcase the skills and capabilities that they have. Fundamentally, it's about how we can best support our joint customers. It's great to see the complexity being taken away, with twelve programmes brought together into a single framework."
Sustainable solutions
Businesses are now moving beyond stop-gap solutions to deal with the initial disruption of the pandemic towards investments that are workable in the long-term. This shift will bring new opportunities to the surface. Whitty said, "What people are prepared to do in a crisis situation and what they can live with long term are very different. We and our partners are now thinking about the next generation of remote home working. What does that mean? People don't necessarily want to be huddled around a laptop. You need to create a solution that gives better ways of working remotely."
Here Whitty hinted at some upcoming Webex announcements that would help meet these needs. In December, those were unveiled. Cisco has made several new innovations including noise cancellation and speech enhancement, and transcriptions and closed captioning.
The platform also added enhanced video layouts and Webex Huddle – which provides spontaneous meetings with a single click. From February, the platform will also provide real-time translations in ten different languages. Those languages are: English, Spanish, French, German, Mandarin, Portuguese, Arabic, Russian, Dutch, and Japanese.
The company also announced three new complementary hardware devices, which use facial and body movement recognition: Webex Desk, Webex Desk Camera, and Webex Desk Hub.
These enhancements centre on making it easier for businesses to collaborate remotely. And collaboration is clearly something Cisco is taking seriously. Whitty explained, "We have a new head of our collaboration practice globally, a guy called Jeetu Patel. One of the things [he has said] that stuck in my mind is that, when thinking of the future of collaboration, you can't just think about making your solution ten times what it is now, or even just ten times better than your competition. You have to think about how you can make it ten times better than an in-person meeting. That's got to be the pinnacle of what we're thinking about."
Rewarding relationships 
These advancements provide partners with new offerings, but Whitty is clear that technology alone can't deliver for partners. Information and resources are just as important.
Cisco's growth and significant acquisitions had left it with lots of disparate tools that were "not necessarily easy to use". These, Whitty explained, have been bought together on a new Partner Experience Platform (PXP) that will become a "gateway to everything" – helping partners succeed in 2021 and beyond.