As we kick off the New Year Comms Business Magazine talks to key voice and data distributors to get their views on the market, what's hot for 2014 and how they will be adding value for their channel partners.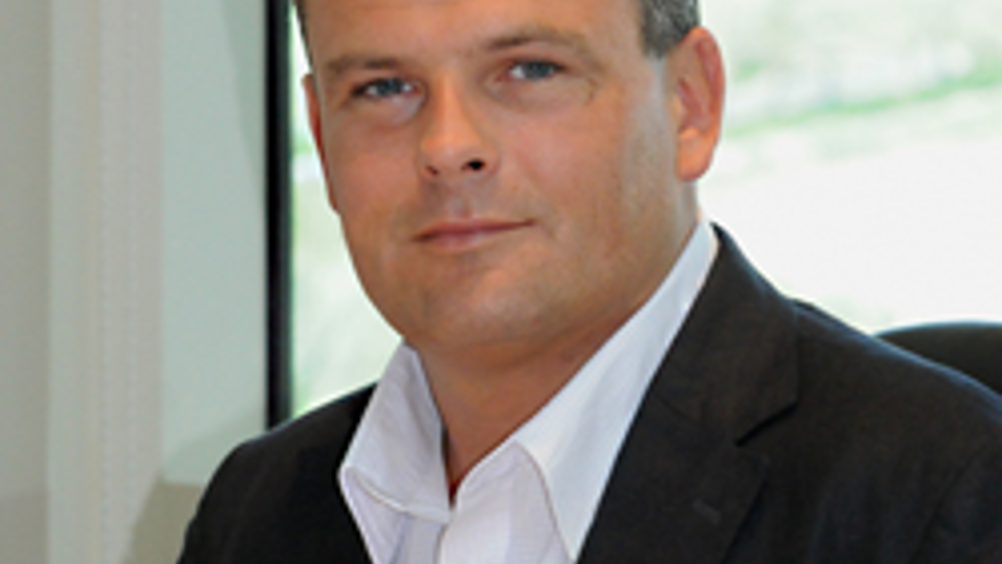 Voice and data distributors start the New Year with optimism. The economy is on the way up, unemployment falling and the housing market more active. All indicators of an increasingly healthy UK plc. and a more friendly and accommodating market in which to operate.
We could say that distributors still face many challenges; not least of which is the advance of non-CPE based solutions and deployment models, but it was ever thus in this dynamic market.
Will Morey, Director of Sussex based distributor Pragma, says that mobile, remote and home working continues to be a major trend as users in both large and small enterprises demand a consistent experience across multiple devices and locations.
"Helping customers to leverage their investment in mobile technology is a hugely important factor in any sale. This, combined with the security, resilience and financial control aspects mean that there remains big opportunity for our resellers to add huge value to their customers with Ericsson-LG iPECS technology.
As enterprises gather momentum from the recent economic recovery, technologies that help them compete and win against their peers are increasingly important. Customer satisfaction remains the key battleground and technologies that support this are as hot as ever. The icall suite from our partner Tollring is a fully integrated application to the iPECS platform and helps customers understand their customer satisfaction and recover lost calls and the resulting lost revenues. This application, along with PHONE-LINK, which integrates telephony into the desktop and applications such as SalesForce, Sage, Microsoft Dynamics and many others, helps businesses respond faster and more effectively to compete and win in their market.
UC technologies and the increasing power of Microsoft Lync remains a hot trend and continues to be an important technology. The Ericsson-LG iPECS platform offers tight integration into Lync through a gateway and provides customers with a solution allowing them to make the most of the iPECS platform as well as fully utilising Lync capability. This gateway enables users of both their onsite Exchange implementation or Office 365 to use iPECS with Lync."
Morey continues, "Cloud telephony currently represents a small market share but is growing and as the core infrastructure improves will become an increasingly attractive proposition for some companies. At present the functionality is significantly less than that offered by on premise PBX and usually at a higher cost. As this shifts and the technology offers enhanced features and capability over that of on-premise solutions or a better price proposition, hosted telephony will start to gain more traction and take a larger share of the market.
During 2014 Pragma will be launching a cloud telephony platform based on the iPECS CM platform, and delivering a powerful proposition to the reseller who remain the key to winning in the SMB market place.
SIP has been rapidly gaining acceptance and market share in the last few months and is now a core technology for many resellers. The iPECS platform and iNET SIP proposition provides a great solution for resellers wanting to offer this technology but with the confidence of support and back up from a single supplier. We continue to see the combination of on-premise iPECS technology with iNET SIP trunks being a winning combination."
Infrastructure Upgrades
Rudy De Meirsman, Managing Director of ScanSource Communications, says that he is seeing some major trends growing in the voice and video area.
"Businesses have been implementing voice solutions for years and as those solutions are being moved more and more onto the network, that places different requirements on the infrastructure.
Where we see opportunities is in providing network bandwidth solutions. Resellers need to help their end-user customers update and upgrade their infrastructure to ensure enhanced quality and sufficient bandwidth. The benefits of network-based solutions are many – cost savings, portability, enhanced applications and the reduction of lines going into the business.
As everything becomes more network-based, there's an increasing need for proper network security as voice and video have become integrated on the network, it is now even more key that security and traffic management are efficient and cost effective.
Mobility is a key component of voice solutions. The encroachment of the consumer device is certainly a challenge, but what's exciting is the creation of stable and reliable solutions in the channel. From handhelds to tablets, manufacturers are working hard to enable resellers to meet the demands of end users in the field. Integration of all the different devices and solutions is a growing need.
ScanSource has been at the forefront of educating our reseller partners on these benefits so that they can be well versed on the business imperatives that need to be solved within the end-user's business. The more support the reseller can provide to the end user, the stronger the relationship."
Don't Write off the PBX
John Bird, Head of Systems and Support Services at Exertis Micro-P, points to his company's ability to provide a complete portfolio of products, applications and services for the reseller including Unified Communications, server, PC / laptop, storage, audio visual, print, mobile, airtime services and hosted voice services and that Exertis Micro-P have been awarded over 10 of the industry's top UC, IT and Mobile awards this year.
"As well as having solutions for all these applications we also have the ability to provide an extensive professional services wrap with on-site engineering, leasing, and channel leading pre and post-sales support. For resellers seeking unified communications solutions Exertis Micro-P has the answers."
Looking ahead to 2014 Bird says that hot products and applications would include Samsung's mobility portfolio, specifically Wireless Enterprise (WLAN) and Mobile Enterprise (WE VoIP / FMC).
"End users requirements continue to change. Field based workforces need to be joined up with their office based colleagues and the ability to deliver applications to the mobile handset allow the end user to benefit from a clearly defined ROI. It's also not just about routing voice over the WLAN – the wireless AC standard will finally make a lot of new applications viable. The single-link and multi-station enhancements supported by 802.11ac enable several new WLAN usage scenarios, such as simultaneous streaming of HD video to multiple clients throughout the home/ office, rapid backup of large data files, wireless display, large campus/auditorium deployments, and manufacturing floor automation. Resellers will find our expertise in this arena is second to none."
Bird confirms that Exertis Micro-P continues to offer reseller sales incentives across a wide range of products ranging from vendor led incentives through to public sector and vertical market incentives and price support.
He concludes, "We're all aware of the current economic climate but the PBX market is showing signs of recovery, albeit slowly. Even under these conditions, Exertis Micro-P has seen significant growth over the last 12 months. IP endpoint sales, as well as sales of peripherals products such as conferencing and headsets, have never been better; a testament to our accolade as Plantronics' Largest Distributor 2013.
Our portfolio continues to grow both organically and via acquisition and now includes ShoreTel following our acquisition of Cohort Technology. There can be no doubt that our ability to provide total bespoke voice and data solutions for our reseller channel, backed up by the best technical support in the channel, has helped us grow our UC business over the last year and we will continue to make sure we exceed that reseller expectation throughout 2014."
Driving Innovation
Since the acquisition by SIPHON Networks at the end of 2012, VCOMM has made significant progress; doubling revenues and staff numbers as well as moving to a new warehousing facility in Newbury. At VCOMM, there is a strong belief that their customers require more from a UC distributor than simply product stocking and shipping.
Managing Director Steve Harris, comments "Our customers want a distributor who helps them drive innovation and be a 'technology enabler' to support them launch new UC services and revenue streams. Logistics is really just a baseline service and it is our focused UC product portfolio and associated integration skills which set us apart from other 'catalogue based' traditional distributors. All our products come with engineering services to help resellers every step of the way, from initial design through to deployment and technical support requirements."
Harris states VCOMM is seeing significant growth in the Cloud PBX Telephony market for SIP end-devices from Polycom and Yealink. They are also seeing similar growth in IP Gateway and Session Border Controller sales to support SIP trunking services for ISDN replacement.
"Through integrating VCOMM with SIPHON we have a very unique insight into the delivery and growth of cloud based applications and we expect further significant growth in 2014. Another important area for growth is the adoption of Microsoft Lync Enterprise Voice. We have been developing product bundles and engineering services for Microsoft Lync and have already started working with some leading Microsoft Lync partners in this area.
VCOMM has recently launched several new products and we expect to see strong sales growth in 2014. We have a very commercially attractive solution for Call Recording and Logging, a strong portfolio of products to support SIP Trunking and some very interesting new launches from Polycom and Yealink in the handset space."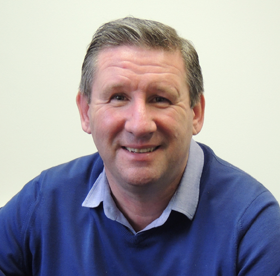 Gary Conner, Sales Director at Cheshire based distributor Square 1 Products, says that his unique product portfolio combining Networking and IT hardware with AV products from tier 1 brand and innovative smaller manufacturers differentiates them from our competitors.
"With a broad range of complimentary white label services we are able to offer our resellers opportunities to win business that they may have previously walked away from. We have also developed a range of 'simple solutions' that our partners can take to market as their own."
Conner observes the following as being hot products and applications to look out for in 2014.
"As the IT, Telecoms and AV markets converge we are focused on a solutions based approach to the benefit of all. The beginning of 2014 will see the launch of some exciting white label solutions around networking and video conferencing, which will ensure that our partners are able to offer fully supported solutions to their customers."
January 2014 will see the launch of a new website featuring the Square Miles loyalty programme.
"When working with us, resellers are awarded Square Miles which can be redeemed against a choice of business products and services, or a range of consumer goods they can purchase on the high street with a branded loyalty card."
Integration is Key
Gary Growns, Sales Director at Daisy Wholesale, believes that an integrated portfolio is key to success in the distribution market.
"Ad-hoc products, whilst successful in niche scenarios tend not to facilitate essential cross-sell activity. I foresee the hot products as we move in to 2014 being our true wholesale mobile proposition and our robust, highly featured yet competitively priced Cloud voice solution HVX along with our Ethernet services. All have had fantastic starts in to the market and the potential is looking extremely promising.
Broadband is still a massive and growing market, yet it remains somewhat confused. One of the main trends I foresee is the focus on true business broadband, e.g. a real understanding and importantly an appreciation by our partners and their customers of the differences between the various offerings. At the moment the key drivers are price and being un-capped. But there is much more than this. Minimum and typical throughputs are key factors in the real world, as are service levels. With the move to cloud based platforms and applications these factors will become not only of more interest but critical to the end user and the people providing them."
Growns says the move towards cloud is certainly starting to pick-up.
"Those early adopters who have survived are now beginning to reap the benefits. Timing and funding, as always, are everything, especially in the recurring revenue environments when the service providers have to fund slow revenue recognition whilst the base ramps up.
The key challenge here is on what basis are these services being sold. The biggest mistake in my view is to sell on price as in many cases, especially with a quality and robust platform, this is just not the case and is a sure way to an unhappy customer. The key benefits here are flexibility, mobility and scalability, which in the long term can end up saving the end-user money but this is as a by-product and not as the key driver.
Quality products, hand-holding during early opportunities, sales and technical support, marketing collateral and training are all essential elements of support for our partners."
Weston's Top Three
Ioan MacRae, General Manager UK & Ireland at Westcon Convergence, says the distributor will be focusing on three key propositions for products and applications in 2014.
Firstly Westcon will be targeting the mid-market opportunity with Avaya's IP Office and Radvision. "Westcon has seen great traction in the mid-market amongst partners. There is a huge opportunity here for existing partners and net new partners, and we are encouraging them to sell the entire stack of voice, video and networking to increase revenue.
Secondly, applications for Microsoft Lync. In the UC space there will be a continued growth and focus around Microsoft Lync with Westcon developing the application space around the Lync deployment, which is currently a hot area where the real growth and margin can be made."
MacRae identifies Extreme Data Networking as his third area of focus. "Westcon looks forward to another successful year with Extreme Networks, and welcomes the opportunities ahead working with the newly combined organisation and the opportunities it will bring."
Westcon says the year 2014 will bring exciting new sales incentives, initiatives and programmes to support their key propositions.
"This will include the new recently launched Microsoft Lync programme 'DiscoverUC' where you will see on-going Lync offers with our eco-system partners. 2014 will also see the launch of the new 'Marketing Services' initiative where Westcon will offer partners the ability to develop their own marketing activities freeing them of resource and reducing costs.
Westcon is constantly seeing a change in partners adopting a wider solution set and they are no longer selling one particular vendor. This is due to a number of factors: communications technology is no longer box-shifting that you can turn on and expect everything to work; the work place has experienced a paradigm shift with people working from home, remotely, on the move etc. End users are now tech savvy with multiple devices and as a result communications solutions are required to work in unison and not just an off the shelf product."
MacRae concludes, "Partners can't just sell products and solutions from one vendor anymore they need to diversify their portfolio in order to meet the needs of end users and stay ahead of the competition. The role of distribution has never been stronger and will continue to increase with these prevalent trends where partners and vendors will look more to distributors for the products and support."
Gathering Pace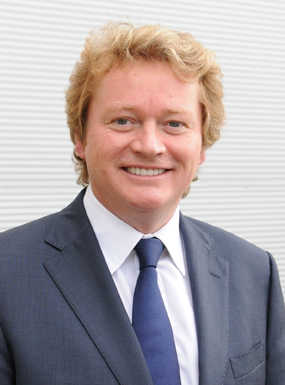 Richard Carter, Group Sales and Business Development Director, Nimans believes that 2014 will see continued and accelerated moves towards services such as network-based and hosted.
"We are gathering pace in these areas and will be announcing some major developments in the coming months. We've already launched Video as a Service and have a very successful wholesale mobile proposition.
Hot products for the coming year will be particularly evident around Lync. We are seeing more activity especially in the SMB space, filtering down from mid market and enterprise. Resellers need to be aware of this.
Our iQ PBX IP-based platform will be a strong seller and we also expect a new partnership with Phybridge to generate a lot of demand and interest. We've teamed up with the IP solution specialist to help resellers take 'the simple route' to IP telephony adoption by overcoming traditional barriers and complexities. The innovative products deliver Ethernet and Power over Ethernet over legacy cabling – even old CW1308 cable - with four times the reach of traditional POE switches. They are designed specifically to allow businesses to maximise their existing voice infrastructure and transform it into an IP path with power ideal for IP telephony."
In terms of cloud-based applications it's not a question of coping with it, but welcoming and embracing it and helping our customers take advantage of new revenue opportunities.
As the industry moves towards cloud-based services it's important to remember we are in my opinion the largest supplier of related end points. All of these cloud-based services also drive equipment sales as well. The key to adding value is that we have 'everything connected'. This is our strategy moving forward as encapsulated by the recent launch of our new Voice & Data Book, where everything can be sourced from one place – from kit, to finance to network services, hosted voice and video etc. Resellers can find all the components they need to complete a job from start to finish, backed by a comprehensive service and support structure."