As the Channel has transitioned to services-led business models, financing and leasing capabilities often need to be prioritised and integrated into offerings. Comms Business explores changing purchasing behaviours and the support available to MSPs and resellers.

Channel companies have undergone rapid change over the last decade, with the technologies in their portfolios shifting and tried and tested business models coming up against new challenges. What's more, broader market trends have impacted the purchasing behaviours of both public and private organisations. Demand for solutions that are less CapEx-intensive (capital expenditure) have come to the fore, so channel companies have needed pivot to offering more OpEx-based (operational expenditure) offerings, with the rise of SaaS and cloud further accelerating OpEx propositions.
This has put the spotlight on leasing and financing, with specialist finance companies developing tailored support for resellers and MSPs. In addition, some vendors have wrapped financing support into their channel programmes to give partners support in transitioning to new business models.
Purchasing behaviours and technology requirements are changing, and this is having an impact on the software as a service (SaaS) and device as a service (DaaS) solutions that are offered by channel companies. Paul Gibbs, sales director, MyPhones, explained, "As we move into the world of cloud-based products it has become far less common for businesses to purchase a physical product that needs a team of qualified on-site staff to manage it. Subscription model purchases have taken over. The downside for businesses is that they can no longer sweat their assets and enjoy the 'cost nothing' period of continuing to use equipment, once the capital expenditure has been written off.
"Leasing provides a fantastic opportunity for resellers and end users alike. Resellers benefit from getting cash upfront to reinvest in their business and end customers protect their cash flow, so it is no surprise the demand for leasable licensing is growing, as resellers see the opportunity for long term profit. Once the initial purchase cost is covered any additional costs are pure profit that can be reinvested in the business.
"It is easy too. White label leasing means the reseller only needs to get one piece of paper signed, simplifying the process for the reseller and end customers alike. Not so long ago, hosted telephony was most definitely a subscription model, and we are seeing that change. Licenses are transferable, so should a customer leave or go out of business, a reseller can reuse that licence and allocate it to another customer. There are no early termination fees and part of the initial cost has already been realised."
Channel readiness
Jay McBain, principal analyst, Forrester, explained that, although subscription and consumption models are becoming mainstream, large portions of the channel is not ready to fully transition into this new business model. He said, "This recurring business model may align well with MSPs and telco agents, but the majority of the VAR channel will experience material disruption. In [the past], I have emphasised the importance of a trifurcated channel model — moving programme investments before the transaction and after the transaction to support adoption, integrations, stickiness, and upsell or cross-sell.
"Vendors are busy building ecosystems of transacting and non-transacting partners as well as traditional and non-traditional. They are not increasing channel investments to do this but rather are moving the money around to where they can earn more customers with higher lifetime value."
Supporting partners
This is why partners can benefit from additional support to help them transition to subscription-based services. Exclusive Networks offers vendors and partners a finance and leasing service that aims to provide "simple and flexible finance options for IT procurement". The cybersecurity specialist developed this offering in recognition of partners facing pressure from end users to transform CAPEX into OPEX, as well as for vendors that wanted to maintain upfront payment business models whilst increasing sales. The company offers standardised payments spread across 36 months, alongside a range of payment plans designed to ensure revenue continuity and meet the needs of the end-user.
The Exclusive Networks finance and leasing service was used by media conglomerate Sky to procure £500,000 of Exabeam software and services to accompany its hardware purchase. The deal was financed through Sky's MSP partner and delivered a quarterly payment programme that aligned with the project implementation timeline.
Gibbs, from MyPhones, also discussed reseller readiness for switching to a subscription-based business model. He said, "The upfront investment in leasable licenses can present a blocker for some resellers and that is why MyPhones have developed new packages, around the supply of lifetime leasable licenses, to help their partners maximise this market opportunity. Driving the demand for leasable licenses is the ISDN switch off. Businesses are being forced to adopt new technologies and move their legacy ISDN and analogue connections. Leasing provides them with a route to that adoption which protects their cashflow.
"The way we buy SaaS and DaaS is changing. Customers want to lease licenses and resellers offering leased licenses are the ones that will benefit in the long term."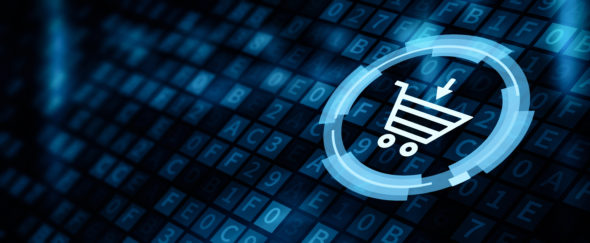 Customer understanding
Resellers and MSPs are skilled at understanding and anticipating their customers' needs. Stone Group recently launched IT Scale, offering DaaS and infrastructure as a service (IaaS) in a flexible, pay-as-you-go, monthly subscription model. The selected solutions can be scaled up or down in line with an organisation's requirements.
Chris Hykin, technical services director, Stone Group, explained, "Many IT providers offer 'as a service' models which see businesses stuck in leasing contracts with devices or services they no longer need or want. We have launched IT Scale to offer an affordable and scalable approach to IT asset management. It will allow our customers to keep their devices or infrastructure services for as long as they like, upgrade them as needed or return them at any point if they no longer in use. Our monthly subscription cost scales as customers expand or reduce their device or infrastructure requirements. There are no three-year budget peaks for upgrades, as IT Scale allows businesses to refresh as they need to.
"As we continue to face economic uncertainty, transitioning to a service-based model means organisations can eliminate any high initial investments from their IT budgets. Instead, end-user hardware updates are easy to forecast, and businesses can give their teams the tech they need at a lower, more manageable cost. Removing IT ownership also means that organisations no longer need to worry about lifecycle management and the depreciation of their assets. And when upgrades are required, the costs are covered, and they can simply give back the equipment they no longer need."
Gibbs, from MyPhones, also pointed to Covid-19 as having an impact on purchasing behaviours. He said, "The pandemic has left businesses uncertain of their future and nervous about large scale investment, however, knowing that the working world has changed they know they need to make these investments. Remote working is here to stay, and potential employees are demanding remote working as a part of their package, forcing companies to throw out legacy equipment and upgrade to the latest SaaS products. Any failure to adopt these could have a negative impact on attracting the best staff, so it is a balancing act and leasing gives them a route to make this investment."
The pandemic will create lasting change for many organisations, with some trends accelerated by the disruption now set in stone. SaaS and DaaS can be a more flexible option for organisations that are scaling their workforce, as well as those that need to make temporary changes.
Gibbs added, "For end users the benefits are on the bottom line. Leasing leverages cash flows and boosts tax efficiencies, which makes leasing a natural choice. Obviously, businesses can claim tax relief on capital purchases, but the tax relief applied to lease rentals is often more advantageous.
"Post pandemic, businesses are nervous of investing and need to protect cash flow and monthly lease payments not only do this but can also be off-set against an organisations corporation tax. The tax breaks alone can often have a massively positive impact on profitability: a factor which makes for a potent dynamic to any reseller's pre-sale conversation. For businesses it is easy. Using white label leasing means customers only have one single agreement to sign.
"It is such an important time for leasing SaaS that MyPhones has invested heavily to develop offerings around leasable licenses, that help their partners maximise the opportunity in the marketplace."