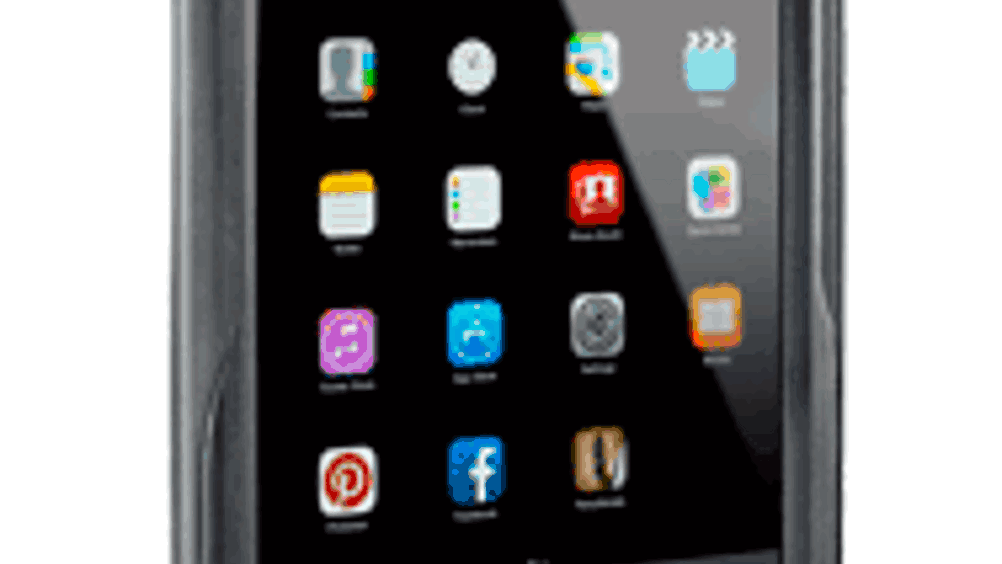 In this special report we examine the use of tablets in the workplace to find out if these devices are just executive toys or fast becoming essential business tools.
Tablets have continued to drive demand for smart connected devices in 2014 in the U.K. According to analyst IDC the smart connected device (SCD) market continues to post strong growth and while this growth is slowing as the U.K. market reaches significant volumes, and the largest in Europe, SCDs will continue to be one of the fastest-growing markets in the IT industry in 2014. And according to the latest IDC forecasts tablets are expected to continue driving overall consumer electronics spending.
However, tablet shipments were down sequentially in Q2 2014 as falling notebook prices stimulated demand according to Canalys.
Worldwide, 123.9 million PCs shipped in Q2 2014, representing a year-on-year growth of 14%. But with effectively no sequential growth, it would appear that the positive effect that tablets have had on overall PC shipments is beginning to wear off. Apple continued to lead the market with a 14% market share, though a 10% increase in Mac shipments could not make up for a decline in iPad sales, resulting in the company's overall shipments declining by 5%.
"A slowdown in the pace of innovation is creating an issue for tablet vendors. The tablet market has quickly found itself in the same position the notebook market was in some years ago, with minimal increases in hardware performance forming the basis for an argument to upgrade,' said Canalys Senior Analyst Tim Coulling. 'But when considering the most common tasks that tablets are asked to perform, the need for more horsepower is often not evident. Vendors will need to work harder to give reasons to upgrade if things are to improve. In addition, as smart phone screen sizes increase, the potential for such products to disrupt the market for 7" tablets is also increasing."
Distribution Perspective:
We spoke to Simon Slater at distributor Exertis who told us that tablets in business are not just about the device itself; it's about the ecosystem they fit into, the software, hardware, and security that they sit within, that makes them a business tool.
"The advent of Microsoft Windows tablets has made a real difference for business users that want to go smaller than a laptop; with an operating system that slots in perfectly to the desktop, laptop, and across the whole organisation, it is easier for the people at the top to see how tablets fit into the office world, and easier for end users to understand how best to make use of these devices. With tablet-sized access to Office 365 and Sharepoint, Lync meetings and video conferences, suddenly the tablet is an easily justifiable business tool, not a screen to play games, surf the web and watch videos on.
For the channel, you have to live and breathe the technology you're selling. If you walk into a client meeting with a laptop and try to sell them tablets for business use, they won't necessarily believe you; if you walk in with tablets and do the same presentation, of course they are going to have more trust in your judgement because you are practising what you preach. You need to prove the concept of joined up working to your B2B customers."
At distributor Nimans, Head of Networks Mark Curtis-Wood says that tablets in the corporate world can be good and bad.
"In the old days there was a perception that staff could be abusing them to watch their favourite TV programme or be on social media etc. But this is where a company's IT department needs to be evolving. The support required within a company is changing massively. More and more people are bringing their own devices into the workplace and this inevitably has an impact on IT in terms of security and access to applications and documents.
There's more reliance on tablets and demand for access to things that make people become more productive. Most people come into work to do a great job and they want devices to make their lives easier and get more done. There are applications now being carried on tablets that an IT department may not approve of or even be aware of. Control is important.
In meetings I go to now it's not uncommon for eight people to be in the room and six of them are using their tablets instead of a pen and paper. You can access and record information much quicker and share that information. Today's workplace is much faster and streamlined than it used to be and tablets are playing a fundamental role."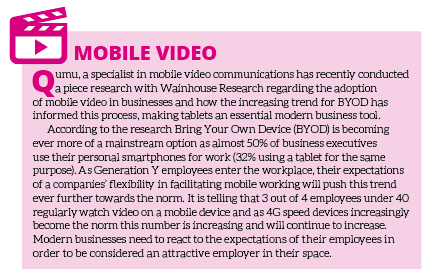 Better Visualisation
Troy Fulton, Director, Product Marketing, at Tangoe, a company that enable workforce mobilisation, says that in today's hyper-connected environment, enterprises will thrive by making data-driven decisions to continually improve their enterprise.
"The fundamental shift away from stationary desktop computing to mobile computing is already prevalent in our society. In our personal lives, we use smart phones to access information wherever we go. Employees therefore expect similar ubiquitous access to firm applications and services. While smart phones can provide immediate access to information, tablets can create an even bigger force for change. This is because tablet screen dimensions are so perfectly suited for data visualisation and interaction.
Tablets ignite a new way of doing—and thinking about—business. Corporate mobility is reaching a point where people from all levels of the organisation use mobile devices for both personal and corporate use. They are collaborating, sharing information, and most importantly, gaining access to customised data analysis from their mobile device, no matter what its type, shape, size or location.
Organisations are now realising the benefits of enabling management to make proactive decisions based on source system insights. With the emergence of tablets and mobile devices with more visual real estate, the strength of mobile enterprise technology is translating into increased business adoption. This is due particularly to the devices' capacity to provide strong and clear data visualisation in the form of charts and graphs as well as dashboards and scorecards."
Graham Harris, Product Director for Cloud at Daisy Wholesale, believes that the rise of tablet devices within the office is a direct consequence of the driving force of 4G and the effect that it has had on the mobility and flexibility of the workplace.
"Unlike its predecessors, 4G has provided a much more reliable level of connectivity, with near-immediate delivery of time-sensitive data. The enhanced cloud-based service delivery that 4G provides has opened the SME market up to a plethora of new, centralised services that are theirs for the taking.
However, it is this ease of access that sends shivers down the spine of the in-house IT department. The BYOD trend is a challenge to say the least for IT teams, with the sheer number of different devices, software and security concerns that these bring with them. Although we are beginning to see a number of solutions emerging that have been designed to alleviate some of those worries."
Ed Says…
Convenient, lightweight and flexible – tablets are fast becoming a business essential in UK office environments. As Graham Harris told us, 'The ability to have everything you need – email, files and internet connectivity – at your fingertips is priceless in today's world of business, where pace continues to sky rocket'.