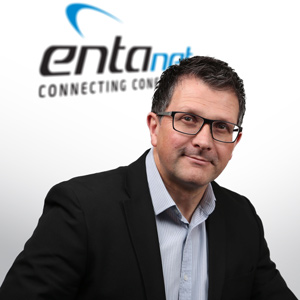 In this feature, David Dungay reports from his travels around the Channel. This month he talks to two very different companies with a different perspective on the telephony market.
Darren Farnden, Marketing Manager at Entanet
It was important for us to launch a hosted voice proposition that meets what partners were telling us they need. They told us the market is so crowded with Broadsoft products that they're increasingly struggling to stand out. Meanwhile, we needed it to afford us the control and flexibility to evolve it at pace. Using the FreeSWITCH and OpenSIPS platforms enables us to do this, as well as provide a differentiated and cost-competitive service.
We've especially made it incredibly easy to order through our partner portal, synergi, which partners have praised. In the portal, partners can easily place and manage orders even when they're on the move, with the service including some great value-adds like a free auto attendant, two hunt group/call queue and a DDI with every extension. They wanted the control to build orders quickly and efficiently, and that's what we've given them. Interest is high and we're seeing immediate sales.
We're also addressing the changing market in ISDN, giving channel partners the opportunity to help customers replace legacy ISDN connections with full-fibre in a way that allows them to retain their on-premise PBX or move to a fully hosted voice service easily. This involves combining our 500Mbps full-fibre Entanet GPON service with either free SIP channels or free hosted seats. Naturally, we prioritise voice traffic across our broadband network so partners know it's going to be a reliable service. Obviously with Ethernet, contention and prioritisation isn't an issue but we offer QoS if it provides comfort to end users.
Andrew Cooper, Sales Director UK & Ireland at NEC Enterprise Solutions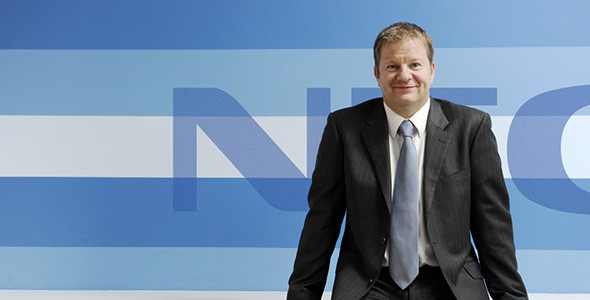 "We are focusing our efforts in providing value around what we already deliver so partners can capture more of their customer's business rather than developing entirely new propositions away from our core activities."
"Resellers are looking to find new ways to add further value to an install but also want to avoid the complications of interfering with networks. InApps is good way of achieving this, they are built-in to the CPU to eliminate the need extra hardware. Resellers can charge end users as they wish and help keep a customer sticky."
NEC's InApps include InGuard (toll fraud defence), InHotel (hospitality booking & billing), InReports (call management) & InUC (unified communications & collaboration).
Cooper continued, "No one actually knows where this market is going, we have seen the rise of hosted telephony but in reality it isn't suited to everyone's needs.
"There is an inherent problem with the skill set of partners these days. It's been driven by the ease of which some of the hosted providers have made it to sell these solutions into businesses. The problem with that is the salesman isn't always equipped to assess whether the solution is actually right for the customer.
We have all had that scenario where a customer has been lured away after going through three or four generations of our solution because of a cheaper product elsewhere. We do warn them, but at the end of the day some customers will move providers. When they come back to you because it isn't fit for purpose or the call quality is horrendous what can you say? To do telephony right, with the 99.999% we are all used to, it takes a high level of skill. We are working with our partners to improve this all the time and to encourage them to focus."
One area Cooper thinks will be fruitful for partners is storage. He commented "We have all seen the statistics around the consumption of data and that has presented an excellent opportunity around storage for partners. We have a great Storage-as-a-Service proposition which is starting to get traction now. It's absolutely essential for every business and can provide excellent margins for partners."