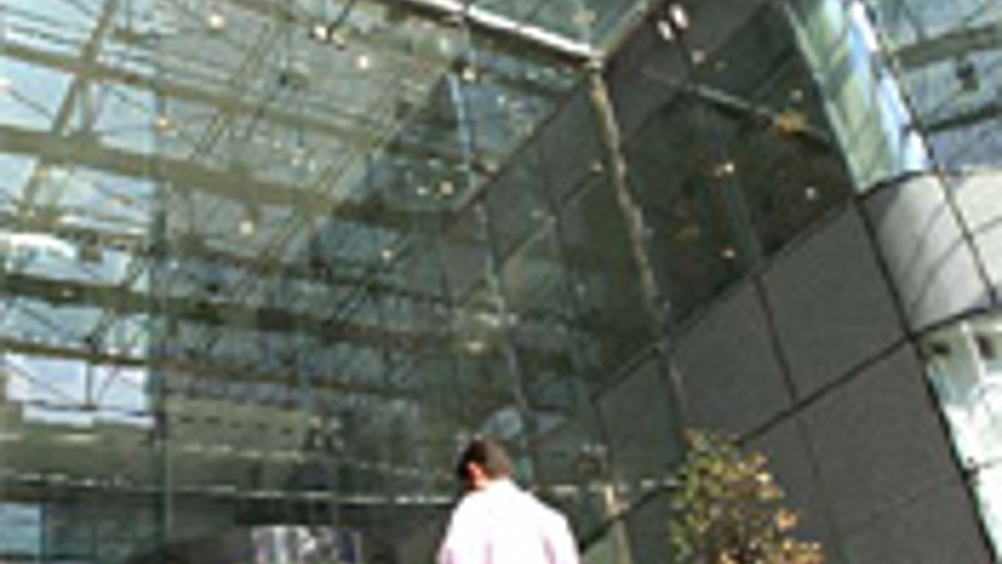 FSA compliance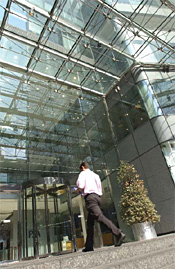 The FSA building in London's Canary Wharf
In a highly regulated market CTI Group Help Fused Group Customer Meet FSA Call Recording rules.
Comms Business Awards winner Fused Group was approached by a customer to provide a hosted call recording solution in time to meet FSA regulations and turned to CTI Group to help. With a tight two month deadline, CTI Group worked out-of-hours to install and configure its SmartRecord IP solution onto Fused Group's complex Asterisk hosted VoIP platform.
The Requirements
The FSA regulations required a system to be put in place to record incoming and outgoing calls, which would then be archived on Fused Group's database server.
A further challenge was the integration of the call recording solution with Fused Group's Asterisk server. Since Asterisk is based on Open Source software, each installation is unique and Fused Group's server was an unusually complex example.
As both the database server and application server were 'live', Fused Group needed to ensure the installation of a call recording solution did not interrupt any live users.
The Solution
CTI Group's SmartRecord IP is a white label carrier-grade call recording platform that, using patented technology, tightly integrates into a hosted voice over IP (VoIP) service provider's network. Its multi-tenant architecture allows service providers to install a single call recorder solution that can be sold as a value-added service to multiple customers. SmartRecord IP allows organisations to centralise call recording for regulatory and training purposes, as well as driving call centre efficiency, with no equipment required on site.
Andy Wilson, CTI Group's VP Sales and Marketing comments; "This technology has been delivered by CTI Group's Indianapolis head office in the US for 18 months but it is very new to Europe, so we are thrilled to be working with Fused Group to provide their customers with our IP call recording solution."
The Benefits
Fused Group was able to provide a sophisticated call recording facility that carried no upfront costs or device installation for the customer. It provided Fused Group with a call recording platform that could be added to their converged technology portfolio, providing them with additional customer service facilities and a new revenue stream.
CTI Group's call recording solution does not use 'packet-sniffing technologies', whereby all calls must be recorded and the administrator must isolate any recording they wish to listen to. Instead, SmartRecord IP only records the calls that are required, for example customer service desks, dealing desks etc. Calls are recorded in real-time allowing supervisors to listen in, whisper to their agent, or interrupt to talk to both parties. This is beneficial for real-time training, as well as identifying and tackling issues immediately. Access to the system is via a web browser.
The design of SmartRecord IP allows the system to be multi-tenanted, which means service providers, resellers and end-users each have a registered log-in, from any number of sites. The tenant administrator allows the user to identify the recording criteria for each extension based on origination/termination numbers, date, time and percentage of calls to be recorded. SmartRecord IP can be reconfigured depending on quantity requirements – opening up this superior technology to smaller organisations.
Ian Westlake, Operations Director at Fused Group adds; "SmartRecord IP is not only the perfect solution for end-users but also for Fused Group and our reseller partners. 90% of our business is done through resellers and the 'tenant administrator' structure of CTI Group's call recording solution allows our partners to have their own log-in, as well as each individual end-user, from any number of sites."
Ed Says
Ed Says Fused Group's customer benefited from a call recording solution that met FSA requirements and only recorded specifically registered extensions, eliminating the need to record and store all calls. The call recorder allowed the customer to centralise call recording without any significant capital expenditure. Fused Group was then able to offer future and existing customers a new service, introducing a fresh revenue stream to its business.