As part of Diversity Month, Comms Business spoke to experts from across the channel to find out how to build a diverse team.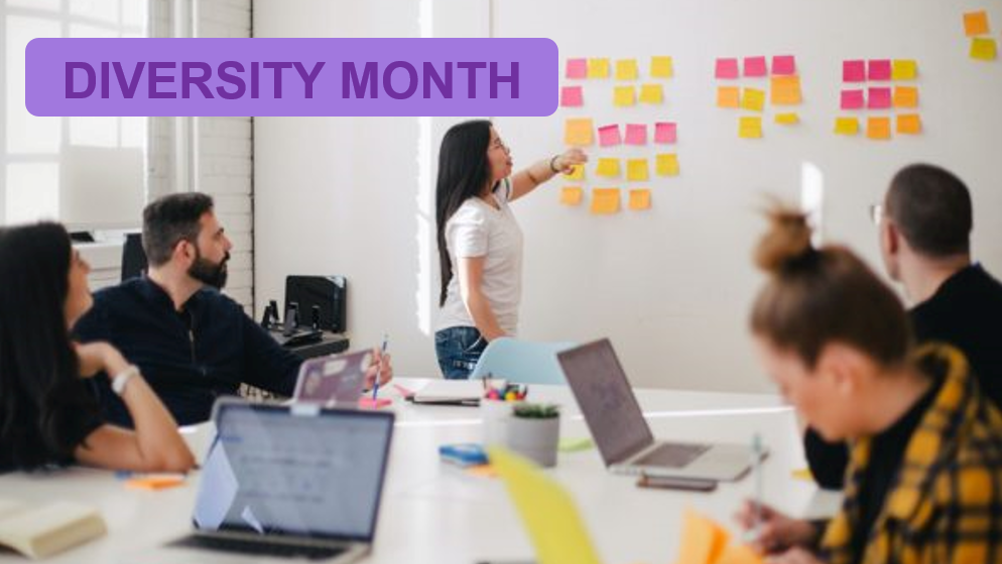 One thing that is key when addressing diversity and inclusion is to understand the experiences of those that have not always been part of a diverse team. If you've always worked with those that look like you and have a similar world view to you – it can be hard to imagine how feeling 'different' might impact on your ability to succeed in your role, or apply for new opportunities.
Lisa Richards, UK & Ireland reseller manager at Vertiv, explained, "Being a woman in a male-dominated team has been a challenge throughout my career, which started out in construction. In past roles, I have actually encountered customers who have refused to speak to women which I think is rooted in the large stigma in the technology industry that women are not qualified for these technical roles. Joining the Vertiv UK and Ireland Channel team has been a refreshing experience as it is made up of many talented women and the team is really well balanced.
"I have always found that it's important to not feel intimidated about the 'boy-club' culture of sales, find common ground with your colleagues, and get stuck into the role. You have the power to set an example for others in the team, so having the confidence to really own your role and highlight your own personality is really important."
The tide is turning
The good news is that every person we spoke to in the run up to our Diversity Month agreed that the channel is becoming more diverse. Paul Gibbs, sales director at MyPhones, said, "Things are changing. As people from more diverse backgrounds are seen to excel others from those backgrounds are more encouraged to follow these paths."
When asked what can be done to make further improvements, Gibbs said, "Awards that recognise multiple ethnic, gender and ages are great incentives. Ideally, any award ceremony should reflect all and where it doesn't the questions absolutely should be asked as to why not? That is not to say that awards should be allocated to fill the gaps but, where there is a gap, industries need to be clear if there is an underlying reason that can be addressed."
Ayshea Robertson, people and culture director, Zen Internet, pointed to the initiatives her company has put in place to ensure employees feel supported. She explained, "One of the great successes at Zen has been the launch of our D&I support networks; Pride@Zen, Pause4Thought; Women in Tech; BAME; and the Faith@Zen group. Each has set its own vision and annual objectives while working closely with our D&I Steering Group to make sure they are all aligned.
"It has already helped us to improve diversity and inclusion at Zen and the hope is that these improvements will also spill over into the wider tech sector in time. The groups aim to educate, champion, develop, mentor, and remove barriers – and the key to the success of these groups is that they are made up of volunteers from across the company, who care about that particular topic and want to make a difference. Anyone in any role can be involved."
Vertiv's Richards explained that getting diverse candidates to apply for jobs in the first place is still a challenge. As such, companies need to take responsibility for their industry and engage a wider range of applicants.
She added, "In terms of solutions for the shorter-term, the first, and easiest, thing to do is ask existing female and BAME employees what, if any, struggles they have faced or are currently dealing with in the workplace, and what they feel would make a difference. Second, really listen to their feedback and take action that aligns with this. Whether it's engaging BAME students during their school or university careers, creating a mentoring programme to support female graduates, or showing commitment to flexible working that supports the diverse needs of your workforce.
"From a recruitment standpoint, it's also important to recognise that suitable talent exists outside of the sector. The global talent pool has endless prospective employees who have experience working in a similar environment, or have transferable skills combined with a fresh perspective on the industry. These people could prove a valuable resource; a diverse pool of talent equates to a stronger, more skillful company."
Gibbs, added, "It is important that, whilst we applaud success of diversity in the channel, there is always more that can be done. Corporate initiatives, working with local groups, and education establishments are areas we work with to extend visibility of opportunities for under-represented groups. Whilst the abolishment of age, gender and race on application forms is supposed to help this, we all know how easy it is to see from social media all this information."
Reporting requirements
Gender pay gap reporting came into force into effect in the UK on 6th April 2017, with the first reports due in April 2018. This legislation requires businesses with more than 250 employees to publish the median average pay of their male and female staff every year. There is yet to be a consensus on whether this will make a meaningful difference across the UK, but those we spoke to are optimistic it will improve things in the channel. Gibbs believes the requirement is making a difference, "if only to make companies aware of their corporate responsibility". He added, "I am sure there are many that were not aware of such pay gaps. Maybe because historically some ethnic minorities and females were prepared to take a lower salary to be considered for a role."
Robertson, from Zen Internet, had a similar view. She said, "The duty to report on gender pay gap has forced the issue to the forefront of company's minds. And whilst the high-level stats required by the government don't necessarily paint the full picture, it has created a level of focus on a topic not previously given much airtime.
"If you take your responsibility seriously and look behind the stats to identify the real issues, it is then that you can make a real difference. Exactly the same applies to ethnicity. Whilst there is no duty to report an ethnicity pay gap as yet, there is nothing stopping us all from looking at our data now and tackling any issues or barriers we may have."
However, with businesses facing uncertainty and pressure due to the ongoing pandemic, gender pay gap enforcement was suspended on 24 March 2020. It has not yet been decided whether employers will need to report their figures this year, but it is something companies should prepare for – especially with the possibility of ethnicity pay gap reporting on the horizon.
Nurturing diverse and inclusive workforces just makes good business sense – allowing businesses to recruit and train the best person for the job, regardless of their background.