HSC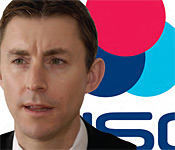 Bob Sweetlove, business manager
ALL YOU EVER NEEDED TO KNOW ABOUT HSC, WITH BUSINESS MANAGER, BOB SWEETLOVE
Where?
Unit 23, Branksome Business Park,
Bourne Valley Road, Poole, Dorset. BH12 1DW
Tel: 0844 875 0000
Email: sales@yourhsc.com
Web: www.yourhsc.com
What are the key areas your business concentrates on distributing
Mobile Products for business and consumer users: Airtime – SIM cards, tariffs
and connection commissions from O2, Orange, Three and T-Mobile. Pay monthly, prepay and SIM-only; Hardware – Handsets, smartphones, dongles and laptops; Software – Operating systems, applications, hosted solutions and more.
Tell us about the Mobile Club, who's in it, and why dealers should think about getting into bed with HSC?
Everyone is in The Mobile Club if they buy from HSC. It's about providing great service and support for anyone who wants to resell mobile technology products. We've done a lot of research and what dealers want most of all are to be given the short and long term knowledge to run a sustainable dealership, to receive great service in all transactions with their distributor, and feel part of a real relationship with a distributor.
We are not reliant on any supplier to drive The Mobile Club. All of the benefits, from bespoke training courses and technical support to own-brand POS materials, are managed by HSC. It just gets better for the dealers who can hit the VIP level of 50 contracts per month. They will really feel the impact of a personal service. Dealers shouldn't hesitate to jump into bed with HSC. For a start we're holding all the products they need at a great price, and secondly they'll thoroughly enjoy the experience.
Where are you investing in or expanding your portfolio?
We're investing in our systems, primarily those that will enhance our website and make it even easier to do business with us. We're investing in our people to make sure that they are informed and motivated to make a difference to dealer's lives. We're investing in R&D to make sure that we fully understand tomorrow's mobile products.
What is your view of the past year in distribution?
The 'average' device has become a very capable smartphone. What devices can do is now just as important as what they look like. Social networking is thriving on the mobile. Mobile broadband has opened up new revenue streams. Commercially, the introduction of revenue share, longer contracts and the wider economy issues have led to less overall transactions. The same number of distributors are fighting over a diminishing dealer base under increased pressure from suppliers to deliver. It's now about survival of the fittest.
What is at the top of your company's agenda for the next 12 months?
Continuing to lead mobile distribution and grow our market share. Getting every dealer in The Mobile Club. Being first to market with new mobile technologies. Being very easy and enjoyable to buy from.
What are your top tips for dealers selling your products?
Talk to their customers more deeply about their business needs and their entire communications infrastructure. What is their IT set-up? What fixed telecom system do they have? Who is reviewing how these systems and their mobiles could work together more efficiently to make their business stronger than their competitors? How are they harnessing technology for their own benefit? There will be opportunities in this dialogue with almost every business in the UK, big or small.
When was the tipping point for applications in mobile, and what are the opportunities for dealers in this area?
Apple iPhone has probably woken the mass market up to it, although apps have been around for years. The sales opportunity is to link apps to customer needs.
What do you see as the best mobile out there for business right now, and why?
BlackBerry Bold. Great form factor. Great function.
What are you doing in the area of mobile broadband?
We're selling mobile broadband primarily through our existing base of dealers and their existing base of customers. We're also bundling mobile broadband with net books and laptops to subsidise the hardware cost.
How important is mobile broadband for this channel, and why?
It is giving the networks incremental data revenues and multiple contracts per customer. It's hugely relevant with declining voice margins.
Key personnel:
Bob Sweetlove, business manager; Carlos Pestana, sales manager; Theresa Williams, marketing manager; Simon Edwards, business support manager; John Martinez, dealer finance manager
Airtime: O2 – Orange – 3 - T-Mobile

Handsets: BlackBerry – Nokia – HTC – Samsung – LG - Sony Ericsson - INQ

Services: POS material supply – dummy phones - hardware supply and returns – connection and upgrade – commission payment - technical support – training – B2B fulfilment (VIP members only)