iFace Solutions was founded in 2017. The company Director, Roger Gooden previously owned Globalnet Telecom for 10 years before being sold to Nine Telecom Group in 2015.
After many years in the industry, the company prides itself on its deep understanding of the market place as well as the needs of the customers.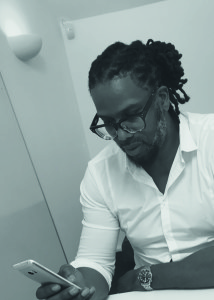 iFace is now looking to grow by setting out a strategy to acquire 3 companies a year to sit under the iFace group branding as a subsidiary. The companies will continue to trade however, all operational overheads will migrate to iFace head office where these rolls will be out soused to a 3rd party who will offer 1st and 2nd line support, provision and billing, allowing the acquired businesses to be more lean and efficient.
iFace began trading on the 1st of June 2017 and by the 4th of Sep 2017 they made their 1st acquisition. The company acquired was Selective Networks, a company that were on course to do 700k this year.
iFace have another 2 acquisitions lined up for the next 8 months and hope to finish their 1st year on 2.5 million.
The business's targeted for upcoming acquisitions will be Telecoms and IT as iFace aim to offer the end user customer a true one stop shop, having individuals in the group being able to deliver on customer requirements without having to bring in a 3rd party.
The product portfolio for iFace includes landline, mobile and IT solutions, aiming to cater for every business communication requirement. Their expanding team provide a personalised service to all their customers.
The company mission statement sums up this approach:"To provide an efficient one stop solution for all business communication requirements, supported by a team which is passionately committed to providing outstanding customer service from project implementation to account management. Always keeping our customers at the forefront of the Digital world, future proofing technologies for the business environment of today".