Adding intelligence and functionality to inbound calls is a growing market. If you can, for example, add call recording, then why buy an expensive CPE based call recorder? Comms Business examines some of the inbound applications available from carriers for their channel partners.
Inbound services cover a wide area of interest and applications from a one man band trying to present a larger company feel, to utility service providers offering a municipal call centre offering for its clients' needs. Many customers believe they need call centre applications when what they really need is a good automated attendant package.
As Paul Taylor, Sales Director of Voiceflex, says, 'Why build a service which could have a limited market? Just because we think it's great doesn't mean it will sell'.
"At Voiceflex we have listened and responded to the needs of channel partner's requests for inbound services; call queuing in the cloud, automatic failover, and disaster recovery and inbound.
Did you know inbound non-geographic numbers hitting our platform are treated as a geographic number? If routed on net (over a SIP Trunk) there's no ingress charge (no external routing to an ISDN or PSTN number) therefore there's no cost. 03, the alternative to 08 numbers hasn't taken off due to the ingress charge, but with Voiceflex there's no external routing required if routed on net. The channel partner therefore makes more margin or the customer makes more money.
If a customer's priority is providing customer service or they're looking for the maximum response to marketing campaigns then an 0800 freephone number would be the ideal. Free phone numbers also have no ingress charge so again there's more margin for the channel partner or it's more cost-effective for the customer.
With Voiceflex it really doesn't matter what type of number you have - with inbound non-geographical numbers hitting our platform being treated as a geographical number and if routed on net there's no ingress charge."
Taylor concludes, 'In addition, there are multiple benefits including:
Hold inbound calls in the cloud and provide IVR and automated attendant services
Overflow SIP calls to different destinations when on net
Disaster recovery if you have 100 DDI numbers we provide routing to an alternative number for each of the 100 number range online or automatically
User Experience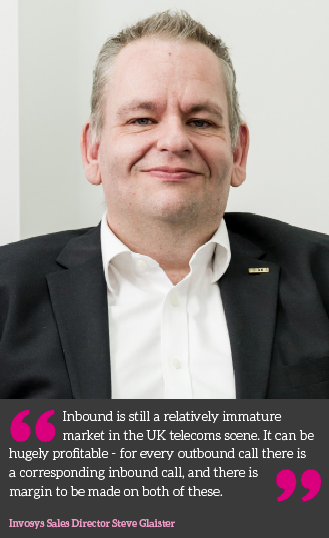 iHub has a number of services designed to support inbound calls for a busy office environment.
John Donaldson of iHub says the focus of the development has been either to enhance the user experience by routing the call to the relevant area of expertise or monitor the efficiency and performance of company agent groups.
"We've created services to distribute calls to free agents across designated groups and monitor call wait times, levels of abandonment, time to answer by agent and to allow callers to either provide information ahead of the call being answered or make conscious selections to route themselves to the relevant department.
All these services can easily be configured through web based agents, this includes output on the agent call statistics, making it very effective for businesses to identify peaks and troughs in call activity and plan resourcing accordingly."
These services are charged on a per user per month basis and can easily be flexed up and down to meet demand. Being web based the applications avoid site based installs of services or hardware.
Donaldson adds, "We also offer hosted call recording which can again be flexed according to users and is based on a per user per month model. Customers now look to cloud based services such as these where the security and backup provided by a specialist obviates the need to keep their own specialists on sites managing specialised servers in a controlled environment."
Cloud to PBX
Manchester based software firm Invosys specialise in providing inbound, non-geographic, geographic and international telephone numbers on a cloud-based call management platform to the UK wholesale reseller channel.
Invosys Sales Director, Steve Glaister, offers an insight into the sales opportunities for inbound services.
"Inbound is still a relatively immature market in the UK telecoms scene. It can be hugely profitable - for every outbound call there is a corresponding inbound call, and there is margin to be made on both of these. The sales opportunities don't stop there, as each additional service can be beneficial to the customer, making it easier and more cost effective to manage staff and ensuring every business call is dealt with professionally, accurately and in line with the customer's user experience.
At Invosys we have learnt that keeping our products highly innovative yet beautifully simple and easy to use is key to our success with both the reseller and the end user. We offer a wide range of fully scalable and fully managed cloud-based call services, which provide phone-system functionality when deployed. This allows customers to quickly and easily improve the way in which their inbound calls are managed, with zero capital expenditure.
This straightforward approach extends to our sales pitches. There is nothing better than visiting a customer without a laptop or complex systems, and then showing them everything that they could want on their own pc as everything is in the cloud and ready to deploy.
There are many opportunities to make margin on inbound and at Invosys we work with our resellers to help them maximise and recognise sales opportunities with the end user. We find that a highly effective approach is to really get to grips with a customer's requirements. Often customers will think they know what they need, yet actually finish up with an entirely different solution. As a reseller you can charge for any part of the product or not and by offering inbound as part of your portfolio you can capture your accounts whole estate. At Invosys we let our resellers set their prices, as we don't know what else is riding on the whole deal.
Our best wholesale partners are most successful where they grey out where one product starts and another one ends.
A less expensive switchboard can be sold to an end user if more applications are added onto the cloud. For instance, a menu based routing set up can be built in the cloud that terminates on the DDIs of the switchboard. The switchboard does not require IVR functionality so the lease for the PBX is less - yet the customer still gets what they want. Users can add in extra phone lines when needed (queuing) and the opportunity to offer mid call transfer - all on the inbound element.
Our portals are also fully white labelled so we are very much in the background. This makes it more difficult for the competition to get in and sell against you as it can be unclear where the different products are coming from."
On Premises Solutions…
Having looked at what cloud based inbound call features are on offer let's take a common sense look at what typical inbound functionality can be achieved with on premises solutions.
Phillip Reynolds, Joint CEO at Oak says there are a number of technologies that relate to inbound services and with the growth and understanding of informal call centres.
"This market and the reseller opportunities are set to explode. And of course let's not forget the established call centre market with its managed queues and agents.
Firstly let's take a look at intelligent call routing. If a client calls in and they have dealt with someone at that business before, then the opportunity to connect them to the same person they have dealt with before is a big plus. This, like most things in a call centre, is driven by the use of a CRM system, somewhere where all the customer details are kept including the last person they spoke too. So calls comes in, quick look up on the CRM database, divert call to extension found in database. Simples!
Then of course there's screen popping. So the incoming call rings at an extension, another lookup on the CRM database, find client record, popup client record on screen in the CRM system ready to take notes for the call, and all this before the call has been answered. Wicked!
Then there's call recording. But this isn't your common or garden record a call operation, it's far more intelligent than that. You've directed your incoming call to the last person they spoke with, you've popped up their client record, you're adding notes to the CRM record, and now you're recording this conversation and adding a link to that conversation in your CRM system. Your call recording is also tagged with the CRM ID so you can search and play back all calls for that client. Sick!
But what of wallboards and reporting. Well call centres are all about real time reporting, so all of the above can be seen happening on large call centre style wallboards as it happens. If it gets busy with more calls arriving and longer waiting times you can get more staff or agents to answer calls and you can quickly see the impact on the number of calls waiting and longest waiting call. If you're running a call centre then you'll want live Service Level statistics displayed, these being one of the KPI's that all call centres run on and are targeted against.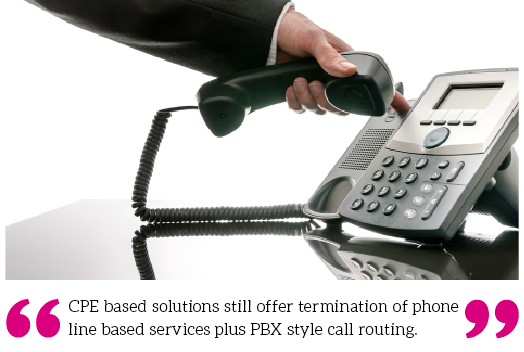 But options like these are no longer the £20,000 or £30,000 solutions from the past, they are much more affordable and much more powerful and are a fraction of the cost. Affordable CTI for the masses represents the biggest growth opportunity for the channel for many years. This is even more apparent as we move back towards actually speaking to people again. At the end of the day you can't replace the human touch, the local knowledge, the humour, the one to one contact that drives new sales.
And of course a shameless plug by me… "Oak do this", and in the words of Miranda Hart when she stepped in for Chris Evans and was commenting on her iPhone, 'Other iPhones are available'. Priceless!"
Reseller Comment:
Tynan O'Hara, Sales Director at Manchester based 08UK Ltd, says his team is now celebrating ten years securing inbound solutions (on virtual business phone numbers) with his customers.
"Gaining from our expertise spent steering customers through the features they need rather than desire. We offer expertise to guide our client through the financial commercials associated to those options that ultimately, for us and for them, come from our carrier partners; Virgin Media Business, British Telecom, Gamma Wholesale and Vodafone – which now includes C&W/Thus.
Lots of major tier 1 carrier relationships ensures we can offer literally any inbound call feature a business may require, BUT, choosing the right overall solution is often also practically driven by the actual annual charges associated to operating each feature on-net, these are charged as monthly fees.
We try to as honestly as possible make customers aware of which useful features they could have for free and which would have to be chargeable. We make our money on the rate per minute, not by selling features. Our experience allows us to advise which call handling features our client could implement on-net or off-net i.e., which are best applied on to the cloud number directly and which could be delivered off-net, call recording is a prime example of this.
It is true to say when choosing our inbound call handling features some call features are more cost effective (especially in the long run) when bought and installed directly on to the phone system (traditionally this would be at a physical location) rather than being added as a cloud on-net feature directly onto the 08 or 03 number. Of course one must not forget that on-net features are far more reliable from an operational and disaster recovery perspective, as any solution that relies upon one physical site/locations - lines working correctly and power being available, is not as robust as any on-net carrier cloud solution that is multi-site multi-channel resilient.
Our experience allows us to balance the commercials with the right features so we can then deliver a real solution at the right price/budget for each of our business clients.