A typical portal needs to that enables users—whether they are customers, employees, suppliers, or partners—to perform high-value transactions, from simple account updates to paying bills but can they be used to effectively handle the ticketing of user problems? We asked portal providers their views.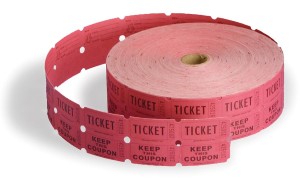 Do ticketing systems work?
Gary Bennett, VP Sales, EMEA at Enghouse Interactive, says they do - but only if they have the right support infrastructure and environment to
back them up.
"Ticketing systems are essentially just trackers. They perform a useful function in flagging issues, and the time and date stamp that they provide can be key in recording when a particular job started and by extension when it needs to be completed. When the status changes, the user might get a reminder but they can also simply go back to the system to check on the status if needed.
But ultimately even that will not be enough in and of itself. It's all well and good having an automated system that automatically responds to an email, date stamps the interaction and provides you with a ticket but if you don't have the right service level agreement in place and the right processes and systems to ensure the requisite work is fulfilled, then that system will be of little practical use."
Aled Treharne, Director of Innovation and Development at Nuvias UC see ticketing systems as having a specific use – they are a mechanism for two parties to communicate in a structured way.
"They do work and continue to be relevant, however too often service providers shoehorn functionality through tickets that isn't appropriate. In this increasingly connected age, it's also clear that customers are looking for more meaningful interaction – if you require customers to raise tickets to make service changes, you should ensure that you provide a chat facility to answer simple questions. The tumultuous relationship many people have with ticketing systems is more related to the actual quality and speed of service received than the ticketing system itself. However, a ticketing system provides incredible value and insight into customer behaviour patterns and a sharp team will use the taxonomy capabilities of any ticketing system to enrich both the customer experience and the value that the organisation gets from ticketing systems."
According to Richard Thompson, Director of Partners at TalkTalk Business, success depends on the type of product and portal you have and how comprehensive the information it provides is.
"A lot of tickets are generated because the information simply isn't available to a business in a self-service format, and so they raise a ticket to request that information. Ethernet orders are a good example. Lots of tickets are raised just to request an order update and this isn't always easy to provide, particularly when there are multiple suppliers in the service chain, who need to get updates from each other."
"Ticketing systems can work,' says Sasha Williamson, CEO of Luminet, "but it very much depends on when and to whom they are applied. If like Luminet you own the network, then you can respond directly to a ticket and resolve any issue quickly. If you don't then the company will likely have to raise a ticket with another company, which could get lost in the ether and have to be chased – much to the frustration of the customer who first raised a ticket and wanted prompt, direct feedback."
Do ticketing systems work? "100%, they work", says Neil Wilson at Virtual1, "provided they both add value, and are ingrained in the processes of an organisation. Ticketing and the mechanics around it need to be part of a wider communications strategy that considers the range of medium available, the context of its use, and the degree of personal service that a business wants to deliver.
Consider a critical outage, it's human nature to want to speak to an individual to not just share the technical details, but the emotional component of the transaction, and the empathy and feeling of personal ownership expected by the customer is very difficult to deliver through automation. Once that call has been made however, a transparent and effective ticketing system is an ideal medium to deliver regular and timely updates as a ticket progresses. This blend is essential to deliver a quality experience, and also makes best use of a company's resources."
Darren Garland, Managing Director at ProVu says these systems work providing they are managed efficiently and the customer receives timely, logical and relevant information back through the ticketing system in a time-scale that is within the agreed SLA.
"Ticketing systems are particularly applicable in a channel or B2B environment as generally both parties are used to using these communication methods. They are also excellent for allowing a different user to pick up a specific problem and continue working on it. Providing the ticket has all the relevant information logged on it, it should be able to be picked up by anyone, thus allowing multiple users, teams or even companies to work on any one ticket."