LOGO FEVER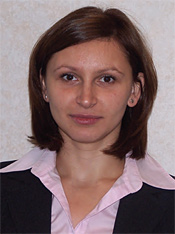 Anamaria Chiuzan, product marketing manager at The Logic Group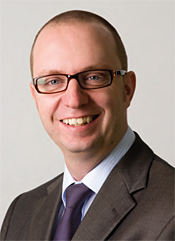 Jon French, executive director for the UK and Ireland at HTC
A company's brand and what it stands for is its most powerful asset. This is especially true when it comes to technology companies; all shout about innovation, but since high quality products speak for themselves, it is building brand preference that ultimately drives sales. Branding on the mobile presents an innovative way to promote a company's brand and values, through a channel that is guaranteed to reach customers. Heather McLean takes a look at this vibrant area.
Branding is more than just a name and a logo. It can be a company's greatest asset, made up of many different elements including reputation, company ethos and heritage, which combine to create goodwill and a positive consumer perception of the company.
French states: "In a space that is becoming increasingly crowded, being able to differentiate yourself from the competition is one of the main objectives; brand is key to success in this area. In order for a consumer to choose your product above others, you need to create an emotional connection with them and the brand is the vehicle with which you can establish that connection.
Social status
"The company a person chooses to connect with says a lot about them," continues French. "It can give an insight into their personality, their beliefs and also their social status. Branding allows organisations to differentiate their offerings and foster loyalty from their customers. Brands also allow companies to target particular audiences through their values, image and communication."
Chiuzan agrees: "In the current market, brand awareness is more important than ever if companies want to stand out from their competitors and generate sales. The increased competition to simply get noticed, which is evident in industry sectors across the board, has led more organisations to turn to the mobile medium to push their brands and deliver their messages."
While Whitehouse says branding helps today's citizen feel part of a pack: "Many of us no longer live our lives comfortably as individuals. By that I mean that we look for association to others or groups of others that make or help us feel part of a group or clique; we may say that we want to be individuals but actually we wish to be associated to others at many levels. Where am I going with this you ask? Well if you own a Rolex watch you are associating yourself
with a brand that says you have achieved a position of success in society with reference to your income stream.
"The same could be said for the mobile phone you own," continues Whitehouse. "I have always, from my very first phone almost 20 years ago now, owned a Nokia as my main phone. I like the brand and I like that when I pick up a Nokia I will know how it works. Nokia doesn't have a huge range of user interfaces, so I roughly know how to send a text or access my contacts or send a business card whatever Nokia I pick up. I have comfort that my Nokia is relatively robust, that it gets a good signal, and it won't let me down. It's almost an extension of me. Other brands dream of achieving the success of Nokia, yet others are making it their goal to surpass them in brand awareness and sales."
Brands are a key component of an organisation's engagement with its market and its customers; through the creation and promotion of a brand it is possible to attract customers to products or business and create loyalty and affinity to encourage further interaction.
Why mobile?
The mobile phone represents an ideal vehicle for delivering branding to consumers, says Copp; it is a ubiquitous, highly personal, trusted device that is carried by the user day and night. "The direct line to consumers offered through a mobile phone can allow the brand owner to identify where the user is and what their previous interactions have been, providing an opportunity to enhance the relevancy of brand communication and increase the return on investment in campaigns."
Furthermore, adds Copp, the mobile phone is inherently a communications device, allowing consumers to instantly interact with campaigns and enter into a dialogue with brands, whether through voice, messaging or other interaction.
Whitehouse says it is massively important to get branding onto mobile phones. "The mobile phone is the perfect tool to brand on so many different levels. The device is a brand, the network is a brand, the GUI can be a brand, such as Symbian or Snapplife, which is an app that allows the user to create a personalised interface for their Symbian device. Even manufacturing brands like LG will rebrand their own brand for companies such as Prada, Porsche and Levi. Then we can look at the application level and see manufactures selling their brand by installing brands like Facebook, Sky News, You Tube or Google. It's all about branding for the consumer."
What we can do with a mobile is becoming limitless; we are connected to the rest of the world via our handset. Networks try hard to ensure your phone does all it says it should, with minimal fuss when you first get it out of the box, says Whitehouse. That means handsets are preconfigured and branded for that network, including WAP, internet and MMS settings, bookmarks to take the users to where the network wants them to go, such as that network's homepage, voicemail, app store and music download site. Then there is the network's wallpaper, start up and shut down graphics, theme tune as the ringtone, and logo emblazoned on the hardware and interface. "And this is not even the half of it," states Whitehouse. "Then they want to make sure you cannot use the service if they don't want you to, so they lock your handset to their network alone and disable functions on a handset that you might have had working if you had purchased a SIM-free generic unit.
Brand visibility
As the growth in adoption of smartphones continues to rise, it is going to become increasingly important for handset manufacturers to ensure they have the right brand visibility, Newing says. "Smartphones, by their very nature, open up many more touch points where a brand can be communicated to a mobile user. As mobile broadband is the key driver behind smartphone usage, browsing the internet on your phone provides a platform where multiple brands can be visible, either through advertising or third party applications."
Copp comments: "The increased awareness by consumers of smartphones and mobile internet access is an important driver in enabling the growth of mobile marketing and branding. Consumers are more aware of their ability to access content from the phone and to download applications and content, and there is a large and rapidly growing audience for mobile marketing and advertising that is not constrained by specific phone type."
Coupled with the inherent communication capabilities of smartphones, today's devices are an ideal environment for the delivery of relevant, engaging brand experiences for consumers, says Copp. The emergence of fixed price data contracts for users is removing the final barrier to the delivery of mobile branding, he says; users no longer need to worry about the cost of content delivery or application use, meaning that there is significant growth in mobile browsing and application usage and hence more opportunity for the delivery of brand messages.
Quality logo
Litvak says Samsung has moved its marketing strategy from a product-led to a brand-led approach, so Samsung's branding on the handset is incredibly important. "Once we've connected on an emotional level with consumers, the rational level follows. Brand preference is created through generating an emotional connection with consumers; it's where the dialogue starts. A brand takes a company from just a set of products to something that consumers desire and identify with, and in the retail environment this translates into sales, which is where 'brand' really starts to mean something to a company."
To create brand preference successfully, you need to put consumers at the centre of everything you do, something which technology companies have traditionally struggled with as products have often formed the key focus in the past, says Litvak. "We've changed our marketing strategy to a more consumer centric, brand-led approach. An example of this is evident in the new ad for our latest mobile phone, Jet. The campaign brings to life the speed and performance of the phone from a consumer's eyes and in turn relates to its audience who can identify with the product. Consumers desire a Samsung handset because of what our brand stands for, and in tandem we make sure we have great quality and features, as the two things go hand in hand."
Brand is also crucial to HTC, according to French. He explains: "Our journey is an interesting example, going from a white label manufacturer of operator handsets for the likes of T-Mobile and Orange, to a growing consumer brand today. Developing that brand awareness and recognition doesn't happen overnight. Given the importance of building a strong HTC brand, we are happy to build our brand gradually over time to create the goodwill and inherent trust relationships with consumers that will allow us to grow and prosper in such a competitive market. It is an ongoing process that we continue to develop through our products, industry partnerships and communication initiatives."
Central to the HTC brand is the user experience, notes French. "It is here that we stand out from the crowd. We recently launched HTC Sense, a fundamental philosophy and commitment to put people at the centre by simply making things work the way they should. HTC Sense revolves around fundamental principles that were designed by quietly observing and listening to how people live and communicate. HTC Sense is a promise and commitment to our customers and will support the development of our brand moving forward. It will be rolled out with the newly launched HTC Hero, and will be available on all HTC phones moving forward."
Adam Whitehouse, managing director at TMT First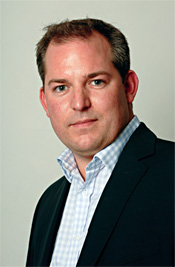 Jeremy Newing, head of marketing, LG Mobile UK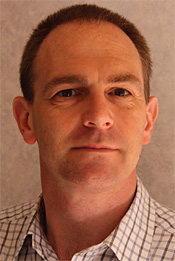 Jeremy Copp, CEO at Rapid Mobile
Handle with care
Although there have been clear efforts to turn mobile advertising into a 'business as usual' communication channel, companies still face a significant challenge in how they target customers via the mobile appropriately, comments Chiuzan. She says the mobile handset is a very personal asset and businesses need to remember to treat it as such. "Communicating brand messages to the mobile can strongly re-enforce brand awareness and enhance customer loyalty, however it can also dilute the brand if the messages are too intrusive," she warns.
Mobile branding is hugely important, agrees Newing, but he agrees it needs to be done in the right way. "The mobile phone itself is becoming more and more crowded, with different brands involved at different points in the user experience. From the content developer and mobile broadband provider, to the handset manufacturer and email client, there are many third parties involved in the process. From our perspective, it's crucial the consumer recognises that the technology that they are using has been designed by LG and manufactured by LG."
Businesses using the mobile to reenforce their focus on building loyalty and enhancing relationships with their customers must ensure they tightly link any mobile communication to behavioural data, to reveal whether customers are happy to receive information via this channel. Yet Chiuzan adds that evolving technology will drive higher take up rates for mobile branding, as it offers a means of gaining valuable insight into consumers, enabling organisations to build ongoing relationships with their customers, therefore enhancing customer loyalty.
"This adds a valuable benefit to businesses especially at a time when more companies (57%) are focussing on retaining existing customers as opposed to acquiring new ones, demonstrated in a recent report carried out by The Logic Group and Ipsos MORI," explains Chiuzan.
Selling power
Litvak says that although there will always be space to develop new services and applications, brand preference will certainly be one of the key factors influencing sales, providing the customer is put at the heart of the strategy. "Consumers will ultimately choose brands they trust and identify with."
While branding has always traditionally been seen as more important to the consumer market, it will be impossible to make this distinction in the future; branding will simply be seen as a fundamental element of an organisation's success irrespective of mobile market sector, claims French. "We're seeing a blurring of our business and personal lives, with people taking consumer brands into the business environment."
On the future, French says that the mobile industry is already strongly brand-led and this is unlikely to change as it moves forward. He predicts: "Consumers are likely continue to switch allegiance to mobile brands, both from a hardware and service point of view, which excite them and new suppliers within the value chain will continue to fight for brand recognition alongside more established names. As the industry becomes more crowded with brands offering new services, applications and mobile connectivity, the value and power of brands will become increasingly crucial in securing mindshare and sustaining changing business models."
TOP 25 MOST VALUABLE GLOBAL BRANDS

1. Google ($100 bn)
2. Microsoft ($76.2 bn)
3. Coca-Cola ($67.6 bn)
4. IBM ($66.6 bn)
5. McDonalds ($66.5 bn)
6. Apple ($66.1 bn)
7. China Mobile ($61.2 bn)
8. GE ($59.7 bn)
9. Vodafone ($53.7 bn)
10. Marlboro ($49.4 bn)
11. Walmart ($41 bn)
12. ICBC ($35 bn)
13. Nokia ($35.1 bn)
14. Toyota ($29.9 bn)
15. UPS ($27.8 bn)
16. Blackberry ($27.4 bn)
17. HP ($26.7 bn)
18. BMW ($23.9 bn)
19. SAP ($23.6 bn)
20. Disney ($23.1 bn)
21. Tesco ($22.9 bn)
22. Gillete ($22.9 bn)
23. Intel ($22.8 bn)
24. China Construction Bank ($22.8 bn)
25. Oracle ($21.4 bn)

Source: Fourth annual BrandZ Top 100
Most Valuable Global Brands, Milward
Brown Optimor, April 2009