He has a degree in parasitology, hard experience of the French Riviera on both sides of the peanut-selling divide, a quixotic attachment to Worcester Warriors, and a CV that includes front-end participation in the mobile phone business dating back to 1993.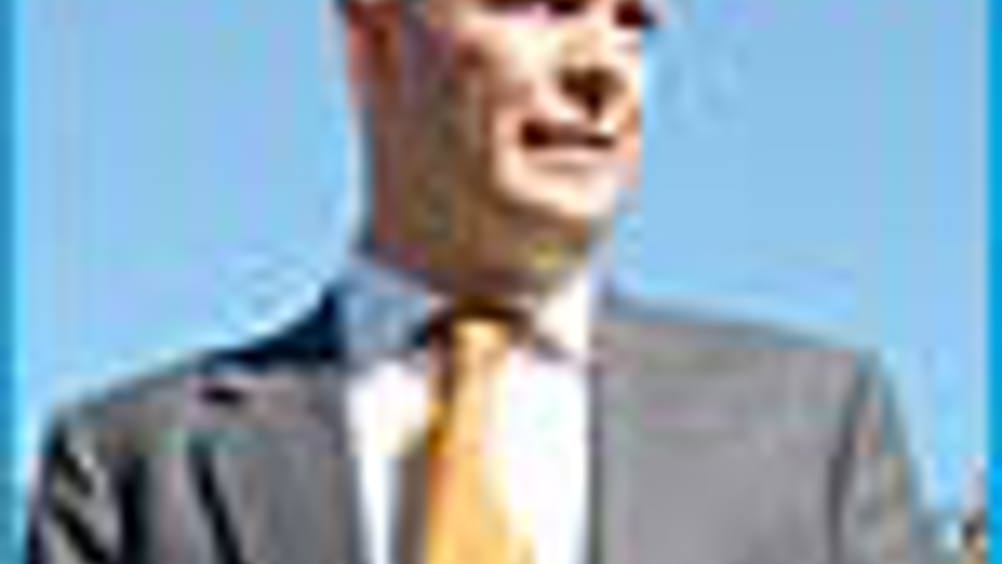 It's all good experience for running O2's sales and retail operations ...
Mark Stansfeld, O2's Sales and Retail Director, is an optimist – but he tempers it with realism. So you're unlikely to find him camping out at the railway station waiting for Worcester Warriors to disembark with the Heineken Cup.

"My father, on the other hand, was probably a pessimist. He had bought my uniform for Secondary Modern school before I passed the 11+ and headed off to join my more academically gifted brother at Grammar school," he recalls.

Hard work got him through O and A levels. "I once got a better exam placing than my brother. It was in music and, in a class of 32, I was 31st. and he was 32nd." He did, however, shine at sports and reached county level at rugby. "I played outside centre and while I wasn't too fast over 10 yards, once I got into my stride my size made me quite hard to stop."

After schooldays in Stourbridge, he graduated in 1982 and then took a teacher training qualification – "until I met Paul Cadbury, who suggested that I experience real life with Cadbury Schweppes.

"I joined as a graduate trainee in 1983 and enjoyed an environment in which I could make things happen. My area was Kilburn and central London, covering pubs, clubs and grocery outlets. The hospitality at Irish pubs in Kilburn made for long days – I sometimes had to get the train home and collect my car the following day."

Stansfeld moved to Kraft Foods in 1986, but he sensed that the IT sector was where the action would be and left in 1988 to join BT when the increasing pace of liberalisation was beginning to bite. "I initially set up a sales channel targeted at individual users, moved to corporate account management and then to a broader industry role dealing with retail and logistics."
"Independent dealers have a vital role to play …"
He entered the mobile sector in 1993 with One2One where he recalls being the 147th on the payroll. "I managed` our strategic partner activities and was closely involved with the Virgin Mobile launch. I left in 1999 just before it happened but I can remember paying to take over the first office on Euston Road with my credit card."

In 2000 Stansfeld joined BT Cellnet and has been there since as the company changed into 02.

He now leads a team that exploits every channel to market. "It's a great business to be in. Opportunities are there for everyone who wants to take them – and independent dealers have a vital role to play. They can lead their customers to a clearer understanding of developing technology and demonstrate how it makes life better."

Home is just outside Worcester. "I'm a multi-game sports fan and have a season ticket at Worcester Warriors. I play a lot of tennis and enjoy the local National Hunt racing. Fortunately, my children, Jack and Laura, are also keen on sport.

"I'm always surprised at the antics of some parent spectators who seem unable to accept defeat graciously. You really shouldn't try to compensate for your own deficiencies through your children."

Jack seems to have inherited an entrepreneurial gene. "He keeps a few sheep and when it's time for foot trimming, it's pure theatre."

It makes a change from Stansfeld's own first venture. "When I was a student I undertook the conventional grand tour on a shoestring through Europe. At one point I was selling peanuts on the beach on the French Riviera. You quickly learned how to get by on not much more than 30p a day and tested your strength of character by trying not to eat the stock.

"In later life I've stayed in the cocoon of luxury that's the Carlton Hotel at Cannes and on the first occasion I had to pinch myself to make sure I wasn't dreaming."

On current form, if the Warriors manage to stay in the Guinness Premiership, he might just pinch himself black and blue.


PERSONAL FILE
My sports Rugby, tennis, kayaking
My travels I'm always hungry for new experiences. I've recently enjoyed discovering Italy in depth – I enjoy people as much as places
In another life... Professional rugby or tennis might have been fun
How I relax Chilling out in the garden between taking the children to sporting activities
Irritations? None really – apart from people who don't make the most of their chances

TRACK RECORD
1982 - BSc, Parasitology and Entomology; then Teacher Training Certificate
1984 - Graduate Trainee, Sales and Marketing, Cadbury Schweppes
1986 - Kraft Foods, key account management
1988 - BT, sector sales channels. Developed retail/logistics operation
1993 - One2One, developed strategic partner programmes
2000 - BT Cellnet/02, Sales and Retail Director