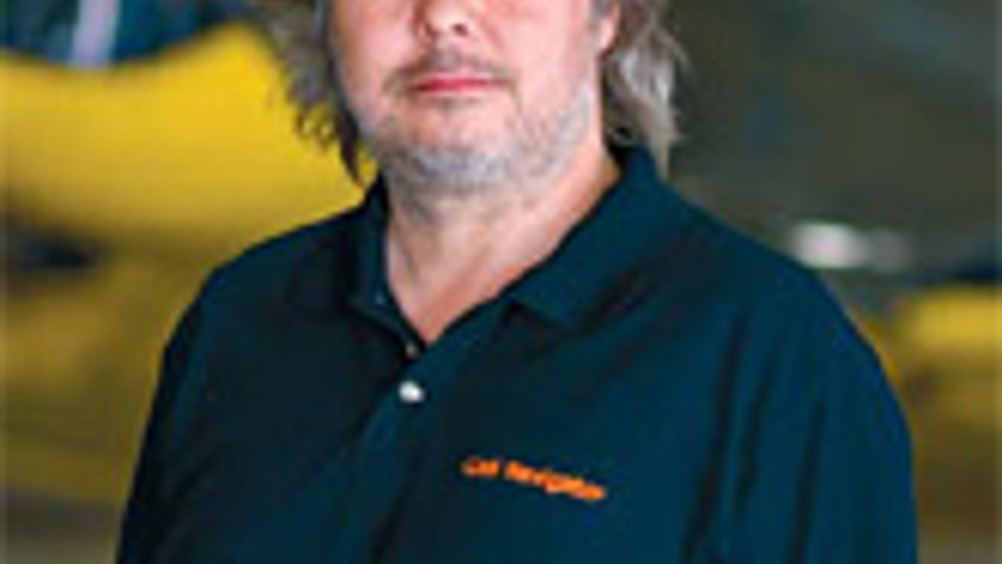 Model Change
Simon Slater-Thomas
Simon Slater-Thomas of Reality Telecom sees the channel as potentially unstable and extremely vulnerable. Here's why.
The market drivers for IP as a technology are clear. Most, if not all, businesses are now aware of VoIP; Skype is everywhere whilst BT is talking IP up with comments indicating that 70% of companies will be using VoIP within a couple of years.
In reality, Skype has done us all a big favour by creating an awareness of the technology and its possibilities, but at the same time has done much harm. Skype is not a business service and VoIP is not a free product.
Today business needs services. The traditional PBX supplier, in the main, sells traditional PBX vendor products. But customers looking at budgets to renew
communications infrastructure can be excused for asking "why do I need to spend £20k on a PBX and not just get Skype for everyone in the business?"
Skype is, of course, not appropriate. Some people will put up with poor service when a product is free but its quality of service in a peer to peer application – putting the Internet squarely between the two ends of the conversation – is not acceptable for most business use. It also lacks business applications such as hunt groups and some standard PBX features.
Any telephony service offered to business must be centred on a business-class desk phone, service and dial tone.
Market Drivers for Hosted IP:
Many users are already sceptical about hosted IP telephony, thinking it either does not work or that quality is poor. They may have had good reason: some applications on the market don't work well and the service is of poor quality.
Four elements were needed before the hosted telephony application could be considered a serious proposition for business: widely available, high quality, low cost broadband; good IP handsets – at least as good as regular PBX handsets; CPE routers with quality of service for voice prioritisation; and, finally, a network designed for communications. Sometimes things fail and can affect users. These need to be designed out and eliminated. Only in early 2006 did these four elements truly come together.
The biggest issue that we see affecting the traditional PBX reseller is that they have a business model geared to selling high capital expenditure - based phone systems. Resellers will not need to provision maintenance engineers and installation engineers and will not need to hold expensive stocks of PBX components.
The traditional PBX supplier must ask the customer for a room in which to locate the CPE, order more ISDN30 trunks, commit the user to a two year plus service contract, bundle in minutes for best commission, send staff on user training courses and schedule and install in six weeks time.
By contrast, new web-based systems configurations enable users to handle their own programming. In the case of the Reality Telecom hosted telephony solution, Call Navigator IP™, the simplicity of the process passes the 'Even my mum can do it' test. System programming should be twice as easy as programming a VCR.
PBX resellers are currently divided. Some have strategic vision and can see the hosted model will change the way people buy telephony. The otherscan't see it coming – and if they do, don't know what to do about it.
The hosted market is developing extremely rapidly. In an environment where traditional reseller margins are falling through the floor on products such as broadband, hosted telephony could be riding to their rescue. Applications such as MS Exchange will, undoubtedly be bundled with telephony. Data resellers may, therefore, well have an advantage. Hosted telephony will play to their strengths.
Channel Advice:
To be successful, resellers will need to move toward the hosted model now. In six months time it may be too late: suppliers will have secured their desired routes to market. The reseller financial models of today will have eroded within 12 months. Resellers who 'play ostrich' may also be failing by this time next year.
Importantly, there is frequently a lucrative pent- up demand for hosted telephony features that many resellers haven't yet identified.
Choose a hosted solutions which integrates with existing PBX services, protecting both skills investments and the ROI on existing customers' CPE. For example, in multi-site or remote worker applications, hosted products such as those from Reality Telecom offer integrated dialling plans.
IP PBX systems can be connected to the network so that two or more systems can be linked to provide free on net calls. Home and mobile workers can easily be integrated to benefit from free calls between company sites.
The migration to IP can be paced to suit both resellers and customers. Simply IP-enabling their PBX using broadband and reducing the number of ISDN trunks needed from the back of a PBX lowers costs.
Resellers clearly have options: keep selling PBX systems but, if users lack budget, offer a hosted telephony solution as an alternative. Hosted IP telephony can add additional features which office-based and remote users can access. Businesses find these benefits invaluable but they have been out of their price range until now
Our biggest recommendation is to address the challenges now. If you haven't already, sign up for the best hosted telephony solution while you still can. If you wait until the market has overtaken you, your options may well have disappeared.