Money matters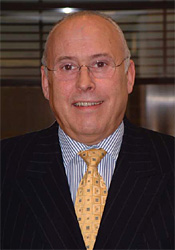 Phil Adams of Micro-P
Phil Adams, Head of Communications at Distributor Micro-P talks to Comms Business Magazine about the steps he and his company have taken in a market where money is still tight, to ensure channel partners have the right finance packages in place to secure more business.
Finance for customer equipment has always been one of the key components in the sales cycle; it's the oil that lubricates wheels of commerce. So, when in the autumn of 2008 the global banking crisis derailed almost every wheel on the track the comms channel, just like most industry sectors at that time, felt the brakes being applied to the money supply wagon.
Phil Adams, Head of Communications at Micro-P, "Almost overnight financial institutions tightened the criteria by which they would lend money making it very difficult to get finance at a reasonable price. Micro-P's success is dependent of the success of our resellers and the fact was that the channel was being exposed to the cold reality of financial cut backs.
end-user customers with cash in their working capital decided to keep it in the bank and postpone technology investments despite the fact that their business prospects and processes could be enhanced and money saved. Return on investment calculations looked good on paper but getting users to part with cash was difficult. At the same time all leasing companies reduced their funding and lending to their comms divisions which severely impacted upon lines of credit.
It has been clear that user technology investments can only be delayed for so long and that there is a level of demand pent up in the system that needs unlocking. Micro-P therefore decided to put together a set of financial services for our channel that would ease those financial restrictions and help resellers secure more business.
The launch of Micro-P Financial Services is bringing our channel partners access to highly competitive and flexible solutions in which we are working directly with funders, resellers and end-users to maximise the number of deals closed. The days of filling in an application form, waiting for a yes or no from the leasing company and that being the end of the matter are now gone forever with Micro-P Financial Services. There are two outstanding features for resellers right now; an exclusive Zero Per Cent finance offer on Samsung systems and a highly subsidised leasing package for NEC systems; both for qualified deals of more than £1k value and over a 36 month period.
In addition to these two offers Micro-P has direct access to highly competitive finance from a range of funders for our channel - even for end-users that fall outside of what would normally be considered a safe risk.
Our team of finance specialist assess each of the applications we receive and propose the deal to the funder we consider the most suitable for that end-user. We then work with the reseller to clear any obstacles, even visiting the end-user if necessary, to get the deal cleared through finance. We want our reseller to win that deal!
Other significant features of our financial services package include split leasing which can enhance reseller credit lines and terms from one to seven years.
For many end-users who had elected to have lease purchase or HP deals the realisation that after three or four years their technology may no longer be capable of supporting their changing or growing business needs can be very frustrating.
However Micro-P can provide a solution here too for the user to upgrade or extend their systems by allowing a proportion of their existing payments to be added to a new lease deal.
We also wanted to provide a finance package that met the needs of the solutions being sold today. For example, unified communications where there are many elements to be specified, configured and implemented by the reseller. This is why we are able to finance the whole unified communications solution including hardware, software applications, configuration and installation costs all in one single lease package.
Why not try out Micro-P Financial Services and see how we can help you win more business.
FINANCE BENEFITS
ONE REPAYMENT: Hardware, software and all other upfront costs can be consolidated as one, easy, regular Rental. Rental periods are typically set to match user cash flow requirements.
INCREASE PURCHASING POWER: It is often possible to improve the scope of the total solution users can afford by scheduling payments this way - to obtain the equipment the organisation really needs, instead of the one they may think they can afford.
LIFE-CYCLE MANAGEMENT: Technology - and user needs - undergo constant change and advancement. Rental agreements can eliminate or reduce equipment disposal issues while allowing scheduled, regular upgrades/replacements.
PLANNED BUDGETING: Rentals made throughout the rental period are not affected by interest rates and avoid the impact of inflation.
REDUCE TAX BILLS: All the rentals paid in any year can be fully offset against taxable profits for that year.
PRESERVE WORKING CAPITAL: Paying this way allows preservation of capital resources that are usually best devoted to business development and other operational needs.