The retail industry has been undergoing a period of unprecedented change, providing challenges and opportunities for partners that deploy technologies into this sector. Comms Business talked to the experts to find out more.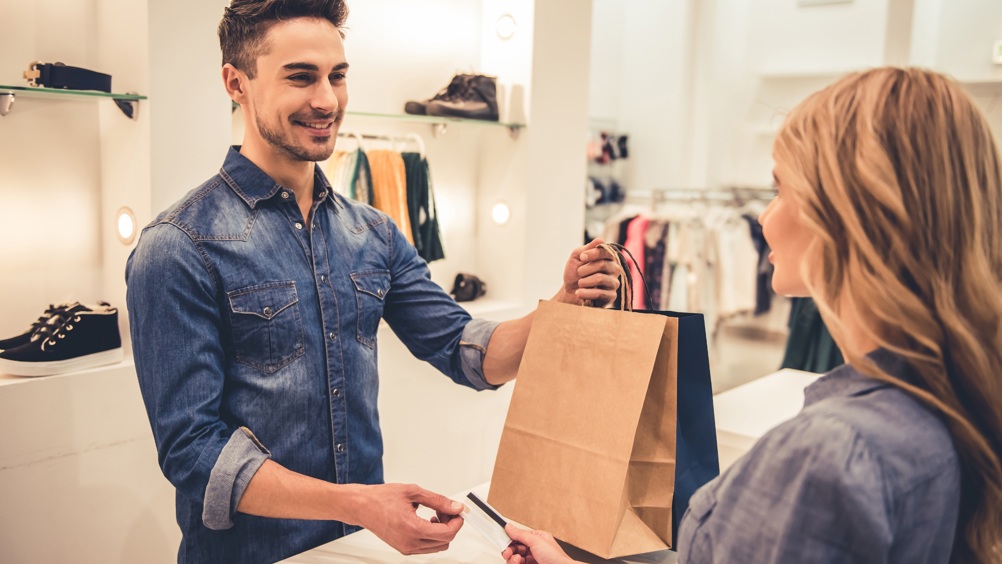 Retail has long provided fertile ground for the channel to deliver tailored offerings that solve real problems. From point-of-sale systems and CCTV, through to warehouse management systems and contact centres – resellers and MSPs have been instrumental in the delivery of numerous retail technology projects.
Yet the retail sector is undergoing a rapid transformation that is changing the rules of the game. This transition has been further complicated by the pandemic, and partners are considering whether their portfolio still meets the needs of retailers. It is possible that shopping habits will be changed permanently by the pandemic, and this means the technologies retailers are investing in will also change. Jola partners with MSPs that manage IT for numerous retail chains and supermarkets across the UK. Lee Broxson, CSO, Jola, explained that the company's partners have said the pandemic has had a major impact on retail, especially for retailers categorised as 'non-essential'. Those retailers are predicting that the popularity of online shopping, home delivery and click-and-collect will continue long after the lockdown.
Broxson added, "Retailers are considering how their relationship with customers has been impacted by the Covid regulations. Suppliers have been re-thinking their in-store advertising and this has resulted in increased demand for digital signage. Retailers are looking for digital marketing solutions which can be quickly and safely rolled out to hundreds of stores to tight deadlines."
To meet this requirement, Jola has developed a 4G solution which includes pre-configured routers and multi-network eSIMs that can be managed within a white-label portal. The offering includes safety and security measures to prevent third-party access. Broxson said, "Retailers using our solution have been delighted with our fast deployment, plug-and-play solutions, easily managed in a self-serve portal. MSPs have saved thousands of pounds on site surveys, set-up costs and data overage charges."
This pragmatic approach chimed with the view of Alex Morrison, CEO of BrightCloud Group. He said, "There is no disputing the retail industry has been disproportionately impacted by the pandemic. With the country in lockdown, we have seen the demise of longstanding brands and businesses that have failed to evolve to the industry's shifting landscape in terms of diversifying service delivery and reacting to changes in consumer behaviour.
"Although the trend right now feels as if the retail industry has been engulfed by store closures, liquidations and administrations, this doesn't have to signify the end of the in-store experience, but an opportunity to forge a new, unified retail marketplace. With the behaviour and expectations of consumers evolving – whether its due to new technology, requiring a more personalised customer experience or becoming health and hygiene conscious – retailers must adapt to create a robust and reliable digital presence."
Morrison emphasised that this innovation could extend into bricks and mortar stores. He explained, "Embarking on a digital transformation isn't limited to enhancing an online shopping experience. It encompasses the use of AI and augmented reality technology in store too so that retailers can support and improve the way they engage with customers and offer a truly personalised experience."
Emerging needs
Retailers have long embraced new technologies in the constant battle for customer loyalty, so there are plenty of shifting requirements that would have arisen even without the pandemic. This means resellers and MSPs have always needed to evaluate their offering for retailers from time to time to ensure they remain competitive.
Technologies that enable customer self-service are one growing opportunity. Natalie Keightley, senior director of solutions marketing, Avaya, explained, "There's a strong interest in customer self-help. Most customers like to self-serve when they shop online if its available to them. If self-serve is AI-assisted, customers can do more without the retailer having to get involved but they will need support as there will be a process of education."
Keightley cautioned that putting the right guardrails in place is fundamental to delivering results. She said, "Self-serve must be simple and linked to knowledge management systems, virtual assistance and the ability to ask where an expected delivery is in real-time. Retailers will always need some human element as brands must have a face and contact centre agents might need to take on some of the traditional functions of shop-floor staff, such as advising, in order to deliver a positive customer experience."
Shopping habits
Strong foundations in the form of IT services and infrastructure will help deliver on the potential of advanced technologies like automation and AI. The channel can support here. Wayne Gratton, director of business development at the Nuvias Group, explained, "The pandemic has accelerated changes that were already underway in retail and other sectors, towards digitisation and automation. The pressure on the supply chain has increased and automation has become more urgent than ever to lighten the load. Retailers networks are under mounting pressure as online shopping is enjoying unprecedented popularity, so monitoring network health, enhancing security to protect from bad actors exploiting the opportunities uncovered by the pandemic while maximising the customer experience are vital priorities.
"These are non-reversible trends, and even once the pandemic is over new habits will have been formed. The channel has an opportunity to support retail customers with managed services, representing a fast and efficient way to ensure the necessary IT services and infrastructure without a sizable capital outlay."
The channel should also consider how different online shopping journeys call for different solutions. Customers increasingly expect swift home deliveries, and there are some shopping journeys that bridge the digital and physical worlds – click-and-collect has been particularly in demand due to the events of the past year. BrightCloud Group's Morrison explained, "Throughout the global pandemic, we have seen a sharp increase in the number of retailers that have moved to a click-and-collect service, while also expanding home delivery capacity. For instance, fashion retailer Next reported a 60 per cent increase in Boxing Day online sales compared to previous years.
"Consumers expect almost a next day delivery service, so investing in areas where digital provides unique improvements, such as real-time stock control, inventory management, predictive analytics and trend analysis have been essential to keep up with online demands, and maintain high levels of customer experience.
"With very few sales being made face-to-face, there has been an increased demand on the communication channels provided by an organisation to customers, which has been critical to support customer service. This has created a surge in digital channels such as chatbots, delivery tracking, social commerce, and of course the good old telephone. The channel has been a fundamental part of helping organisations adapt quickly to the changes the pandemic has thrust upon them."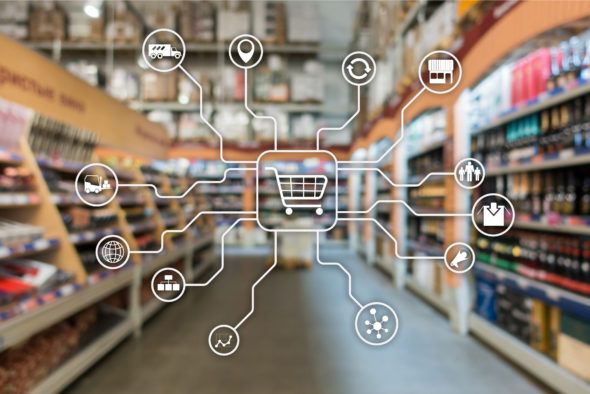 Permanent or temporary?
When asked whether the pandemic has changed retail forever, or if these shifts are temporary, Avaya's Keightley gave a balanced view. She said, "The face of retail has been changing for years but the pandemic has accelerated the shift to digital and online. According to Santander, 3 in 10 businesses expect to permanently leave the high street due to the pandemic but some retailers have thrived. What made the difference was having some kind of online presence and even better, full integration into the rest of the business so that stock that is visible online actually exists to be shipped, orders can be cancelled, and customer service is responsive.
"Customer service functions must be equipped for a digital world. Digital initiatives must be organisation-wide, as everyone must be focused on the success of the customer journey and experience. Customers may demand service at any time, day or night, and retailers need to adapt to this. There remains the idea that human help can only be available at certain hours of the day, but peak online selling time is between 8 and 9pm at night. This is not like a high street store but can be accommodated with remote agents who want flexible hours working around school times."
One thing channel partners must prioritise is investing time in understanding how retailers are trying to change the customer experience. That understanding will shape the solutions that are suggested, so real problems are solved. Morrison, from BrightCloud Group, explained that understanding broader consumer shopping trends can help here. With the rise in personalised shopping experiences, if a retailer is not offering this there is a clear opportunity for a partner to approach that retailer and explain the opportunity.
He added, "Retailers must be aware of the opportunity new technology presents. Equally, they also need the resource in place to get the best value from the technology they are adopting. If companies within the retail sector fail to invest in better ways of working for their staff and customers, they could find that they are at risk of going out of business altogether.
"Once these new technologies have been implemented, they must deliver the same consumer to business interactions, just via the channel preferred by their shoppers. This can be anything from video conferencing, chatbots, emailing or through social media platforms."
Looking ahead
Like every sector, reacting quickly to change will help partners win customers. According to Avaya's Keightley, the digital world offers plenty of opportunities for the channel. She said, "The future is going to be even more acceleration towards digital because digital offers retailers the opportunity to gather and leverage insights that, in the physical world, aren't often visible.
"For example, when you return an item of clothing to a bricks and mortar shop you aren't required to say why it wasn't suitable but with online returns, the retailer gains valuable insights into sizing, and preferences, and more. All of which can be leveraged to improve processes across the business such as when multiple consumers return an item for the bigger size it indicates that the item is actually fitting smaller than expected.
"This is important as refunds and exchanges are one of the biggest costs for retailers. A data-driven digital retail environment is a real opportunity to use insights to make the experience the best it can be through personalisation."