NICE explains how to create frictionless experiences beyond the contact center with customer experience interactions (CXi).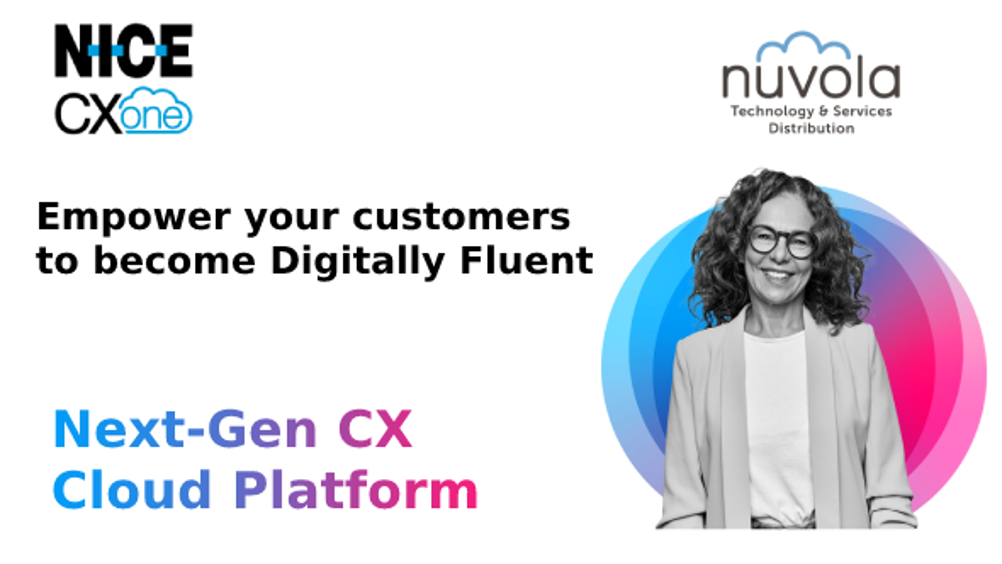 With a comprehensive set of digital and CCaaS assets, NICE CXone creates frictionless, end-to-end experiences from the digital doorstep across the entire customer journey. NICE launched the next leap in customer experience (CX) with the introduction of Customer Experience Interactions (CXi), a new framework of integrated NICE CXone cloud solutions. CXi empowers organisations to intelligently meet their customers wherever their journey begins, enables resolution through AI and data driven self-service and prepares agents to successfully resolve any customer needs event.
CXi uses a comprehensive approach to bridge the gap between today's consumer expectations and organizations' delivery of extraordinary experiences. Redefining the way organizations engage and interact with customers, CXi provides the industry's only combination of CCaaS, WFO, Analytics, AI and Digital and self-service all seamlessly integrated into CXone, the world's leading cloud native open platform. This creates smart, connected, self-service and human assisted interactions across the entire customer journey.
CXi is delivered through the seamless integration of several core capabilities:
Digital entry point solutions that provide customers a smart beginning to their journey right at that digital doorstep; for example, getting customers the right content, guiding them to find what they are looking for, and interacting proactively rather than waiting for them to initiate the journey.

Full journey orchestration solutions that connect and route customers across their entire journey in a way that's seamless, consistent, and smart, combining digital channels, self-service, and voice as one.

Smart self-service capabilities that enable organizations to build intelligent automated conversations based on data that indicate what customers want and how they express their needs. This comes with the ability to find and deliver the right content and resolutions to customer needs.

Prepared contact centre agents that are engaged in real-time, knowledgeable, and empowered so they can create the most hyper-personalized, unique interactions that delight customers and resolve issues quickly.

Complete performance solutions based on NICE's leading suite of WFO, Analytics and VOC solutions to help understand, analyse, and improve journeys, continuously improving customer experiences.
At the core of CXi is Enlighten AI, NICE's unique CX-focused and purpose-built AI engine. Based on CX conversation data, Enlighten AI provides specific predictions, decisions, and actions for a variety of relevant use cases, from smarter forecasting through agent soft skills behaviours and all the way to predicting CSAT.
"We are living through expedited cycles of technology innovation and adoption, leading to the constant creation of new consumer expectations," said Paul Jarman, NICE CXone CEO. "Customer expectations may change more in the next five years than they have in the previous 15 years. The traditional service approach misses the full journey and set of customer needs. Owning every digital doorstep and mastering each of them to provide meaningful experiences to customers is not only an incredible engine for meaningful disruption and market differentiation but is also crucial for true customer satisfaction and brand loyalty. Today, we are driving a new CX standard powered by CXone that unifies all interactions in one smart platform."
To move into the next generation of CX cloud platforms why not experience our CXone bundles designed exclusively for new partners from our distribution partner Nuvola Distribution.
Click here to discover how easily you can offer an entry-level contact centre or full contact centre CXone experience for your clients – with full installation support from Nuvola Distribution.