Options for VoIP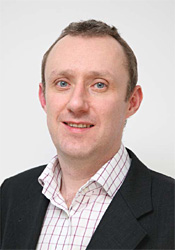 Steve Jones, Managing Director of TelNG

TelNG was founded in May 2005 by business partners Steve Jones and David Knell in the bar in Bank Restaurant, on Aldwych, Central London. Both come from extensive backgrounds in the carrier space and had successfully built and sold multi-million pound businesses.
Realising the potential in the market for hosted and managed services Jones and Knell built Contrex, their hosted Centrex platform integrating 'best of breed' open source software with their own bespoke software applications. Designed as a white label product it is available to the channel via Distributors.
The platform is built on secure servers and housed in Docklands, London. A second, remote location in the Thames Valley offering increased resilience is about to be connected into the TelNG network.
Comments Jones, "The platforms were developed and deployed by us and as such we maintain control over system and feature development. We are continually developing our platforms and look to add new technologies and
features wherever there is a tangible business benefit to do so." Jones continues, "Platform ownership allows us to offer cost-effective solutions which can be mirrored in our offering to the channel. We have built our own network using BT and Gamma Telecom interconnects which gives us greater cost control and increased flexibility."
During the early days of the company the talk throughout the industry was that everything was migrating to hosted telephony and the death of the PBX was nigh.
Both Jones and Knell were of the opinion that this was not the case and the reality was that whilst hosted telephony is suitable for specific markets; small companies or remote workers, there was and still is a healthy business in selling PBXs. So, working on the blueprint of their hosted platform they developed the Contrex IP-PBX based on the same software.
Jones, "Contrex IP-PBX is available as an all inclusive, hybrid PBX which scales up to 50 extensions. It interfaces to both IP and traditional voice networks and allows connection to a large range of non-proprietary SIP phones and ATAs. A key benefit is the flexibility to blend Contrex Hosted and Contrex IP-PBX seamlessly as one voice solution removing some of the problems associated with shoe-horning disparate systems into a customer's network."
Marketability
It is their 'go-to-market' strategy that makes TelNG an attractive company to do business with. "A reseller will never find they are in competition with TelNG for the same business," states Jones. "Our product portfolio is available only through the distribution channel. This gives comfort to both distributors and resellers alike."
Similarly, Contrex itself is very easy to provision and deploy. Jones continues "We offer the platform to the distributor as a selfservice product. Every aspect of the sale and installation is available via a secure portal using a web-based GUI. This is duplicated throughout the deployment chain to the distributor, reseller, system administrator and end-user." Additionally, and as with Contrex IP-PBX, Contrex Hosted has been tested successfully with a range of SIP phones and routers offering flexibility in choice of manufacturer, design and cost."
Products
Next to be launched is the 'Telco in a Box' service, offering the channel access to Interconnect rates and in-payments on geographic numbers coupled with the full functionality of Contrex for a single monthly fee. Jones explains "In effect our distribution partners get all of the benefits of being a carrier such as lower rates and the ability to have their own number ranges, but outsource the running of the network and the regulatory aspects to us."
Ed Says :
Both Jones and Knell are keen to expand TelNG's portfolio of products in line with the direction they are taking the company. They have recently deployed SIP Trunking on Contrex Hosted and together with Contrex IP-PBX TelNG believe this offers distributors and resellers a competitive package to take to market. They could well be right.