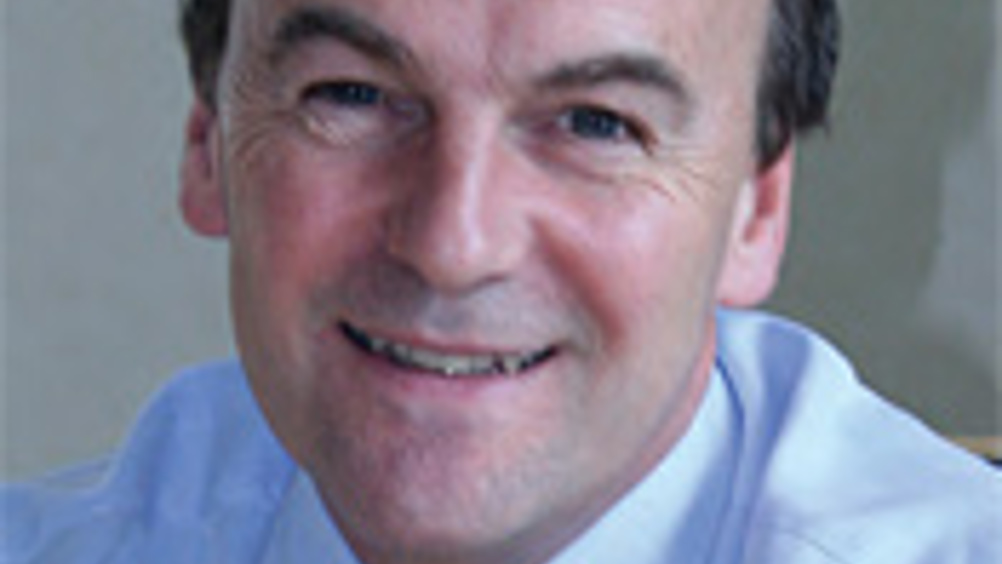 PAMA & CO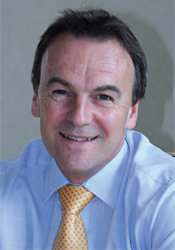 Mike Hopkinson, group sales director, Pama
MIKE HOPKINSON, GROUP SALES DIRECTOR, GIVES YOU THE LOW DOWN ON PAMA & CO.
Where?
Pama House, Stockport Road East, Bredbury, Stockport SK6 2AA. Tel: 01614 944210
What are the key areas your business concentrates on distributing?
Mobile phone accessories, communication accessories, CB and PMR
What is your company's USP?
Our Fonebitz retail operation based in motorway service sites means we can gain direct experience of what is selling, and more importantly how its been sold, without competing with the retailers we sell to.
Where are you investing in or expanding your portfolio?
We are investing in more customer facing, specialist staff in sales, marketing and customer support and expanding our product portfolio into music, IT and gaming.
I am delighted that we have continued our growth and development. As well as building on our expertise in the independent channels we are now keeping regular contact with our corporate clients and have had good response to our 2009 product catalogues one of which carries all our stock lines and the other which focuses on the Pama Brand.
As we continue to develop and expand our business we will continue to make Pama easy to trade with. Having just installed a new telephone system, our next step will be the redevelopment of our web site, which should be completed by the end of this year.
What's your secret to success for running a successful chain of stores across the UK?
We have tried to make it obvious at a glance what our products are and what they can do for the consumer, while at the same time ensuring our staff are knowledgeable and enthusiastic about the products.
We have improved our staff training and communication processes to establish standards, share good ideas and increase competition and pride of performance.
Explain what your company does in terms of distribution overseas, and how this area of your business is going.
We distribute to around 30 different countries in the world at present via an ever increasing number of distributors, who are mainly focussed on the well known Pama brand of products. Our next step will be the relaunch of the award winning Plug 'N' Go brand, which won the Millennium Award in 2000 and the Queens Award in 2001.
What is your view of the past year in distribution?
Pama continues to develop and grow according to plan, despite the difficult trading conditions. It has continued to expand its sales, marketing and customer support functions.
In these difficult times, where caution seems to be uppermost in everyone's minds, we have taken a more flexible approach to support our customers and share the trading risk.
In line with our customer support policy we ensure we are fully stocked with all of our major selling accessories lines all of which are ready for next day delivery.
What are the hot trends going forward for distribution in your area?
The first words that come to mind in these tricky times are support, care and flexibility. At Pama we are keen to focus our efforts on the product range of a particular supplier so in that way we can focus our efforts on supporting those who support us.
At the same time, understanding some of the difficulties our dealers face leads us to adopt the approach of 'under promise and over deliver' wherever we can. Potentially smaller initial orders but with the ability for rapid replenishment is the key to allow dealers to test our proposition.
What are the latest trends in the accessories market, and which brands are doing well in these areas?
We have seen a huge increase in sales of genuine Blackberry and HTC accessories and associated products over the last six months. Business users want high quality Bluetooth headsets like the ever popular Plantronics range and are looking more for fully fitted car kits, like Parrot, of which we are of course a UK Distributor.
Power and Memory storage are vital for the business person to utilise the device, and quality carry cases, such as Krusell, are still the number one choice for all business users to protect and guard the device against scratches and knocks.
Key personnel:
Kevin McHugh, managing director, Tel: 0161 494 4312, said: "Our policy and philosophy is simple but effective; QUALITY, QUALITY, QUALITY. QUALITY OF SERVICE, QUALITY OF PRODUCT, QUALITY OF STOCK AND AVALIABILITY. I am delighted with the progress in growth, development and diversification we have made in our business over the last couple of years. In order to continue the same I would be happy to review and discuss any ideas that people - suppliers, customers and prospects - may have for the development of either their business or our business."
Mike Hopkinson, group sales director Tel: 0161 494 4247
Ged Phillips, sales office manager Tel: 0161 494 4213
Lyn Fowler, group sales support manager 0161 494 4385
Steph Hodkinson, financial controller Tel: 0161 494 427
Accessories:
Parrot – Alac – Plantronics – Scala – Krusell - Cobra
Services:
Our in house design team offer innovative packaging and point of sale solutions. We can provide a complete OEM service including bespoke packaging and manufacturing as well as provide fulfilment services as required.