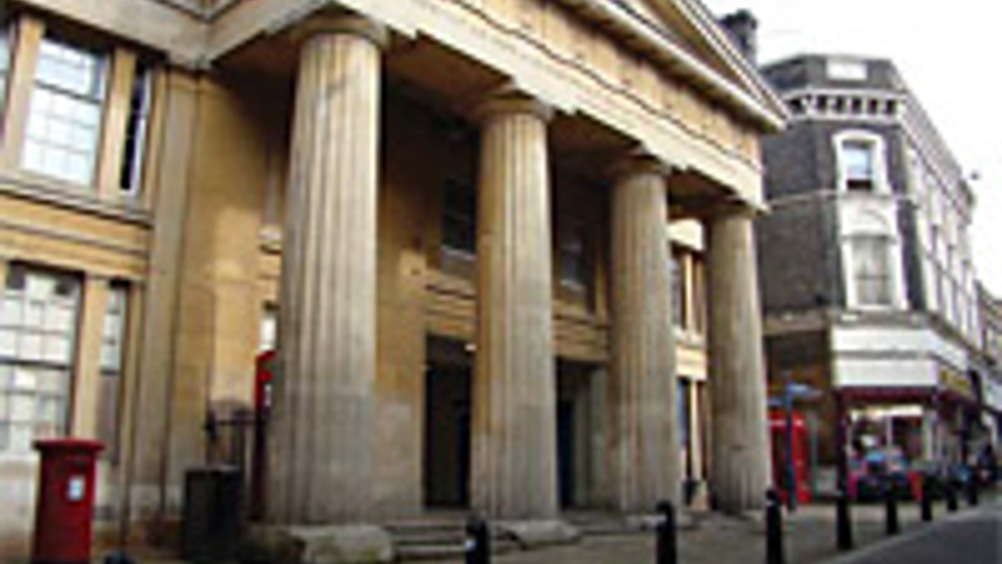 Pay ME!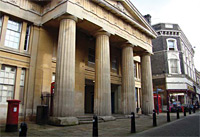 Gravesend Old Town Hall
Comms Business Convergence Awards Finalist IP Integration show off their skills in this case study showing how they helped increase productivity at Gravesham Borough Council.
In 2006 the Gravesham Borough Council undertook a large office refurbishment programme which necessitated the consolidation of more than 350 staff into a single building – a project, says Darren Everden, the Service Manager for IT, afforded the Council the opportunity to completely update their communications infrastructure.
"Moving staff from different buildings into just one required a complete
upgrade of our wiring infrastructure. We decided to consolidate the separate voice and data networks on to one integrated structured cabling system that would carry all communications traffic. The way we designed the network, with a fibre-optic backbone between all floors, meant that it made sense for us to deploy Voice over IP (VoIP) technology from day one. However our existing PBX was not capable of supporting IP-based communications.
"IP Integration proposed to supply and install an Avaya Communications Manager solution in the summer of 2006 which fitted the bill perfectly. "
The installation was complex as we were basically 'living' in the building whilst it was being refurbished which meant that we were constantly moving staff around. As we refurbished a floor we would move the staff back in and start work on another area. As a result for a long time we had staff working on the old telephone system while others were being transferred to the new Communications Manager.
"This is where we gained most from the expertise of IP Integration; they managed the whole transition process professionally with links between the two systems which were transparent to users and callers alike. Once we had a majority of users on the new system the exchange lines were transferred over."
Increased Productivity:
Like all local authorities Gravesham Borough Council handles thousands of payments each week from their local residents. These include council tax, parking fines, business rates etc. And like any other organisation the Council constantly seeks to find ways of reducing their transactional costs.
Darren Everden, "IP Integration is an unusual communications provider in that they have they have their own in-house team of software developers, CTI Labs, who have produced a range of value-added applications that are wholly integrated in to telephone systems such as the Avaya Communications Manager.
"As we examined new ways for residents to pay monies due to the Council it became apparent that IP Integration had the perfect product for us in their Pay ME automatic telephone credit card payment solution.
"Installing the CTI Labs Pay ME application was very straightforward and brought with it the added benefit of more flexible payment 'opening times'. Whereas before we could take payments only when the call centre was open, typically say 9-5, Monday to Friday, we now have a service that provides 24x7 opening times which suits many people far better. People make payments now at any time that suits them - in fact we have even processed payments on Christmas Day.
"The number of payments made via self help has improved significantly thanks to Pay ME but we still ensure that callers have the choice of an automated service or speaking to someone during normal office hours. Pay ME has achieved a high degree of acceptance with the citizens of Gravesham."
Gravesham Borough Council is now looking to other applications in the CTI Labs application suite and expects to be installing their Connect ME product very shortly.
Darren Everden, "Connect ME is a great application that reliably and accurately answers and routes calls; callers simply say the name of the person, department or service they require and Connect Me will transfer their call. The application uses a standard, centrally-held telephone directory which can be synchronised with Microsoft Active Directory as the source of data, which is stored in an SQL Server database and has a web-based front end for administration.
"What this means in actuality for the Council is that staff who would be otherwise occupied answering and handing off calls to the right department or person will now be freed up to undertake other duties. At the same time it will handle peaks and troughs in call volumes so that calls are handled more quickly when the switchboard is busy. It's a real productivity enhancing product.
"Because the Pay ME application is already installed it also means that the infrastructure and building blocks, which are common, are already in place. Deployment will therefore be cost-effective, simple and fast."
Utopian future
Romex is developing its product roadmap, focusing on TeamFix. Laight comments: "While we haven't ruled out development on to other mobile platforms, our roadmap is currently focused on the delivery of a range of additional modules. Functionally, these fall in to two categories. The first is horizontal solutions that add value to the core TeamFix application. The other category is modules focused on vertical markets. For example, we will be launching our Job Despatch module in September, to meet the needs of the field service marketplace.
"These additional modules offer our channel partners the ability to offer industry specific solutions to improve new business win rates, and secondly to add value to the core TeamFix product to improve customer retention," he notes.
Romex delivers its product to market through three channels: distribution; channel partners; and value added partners. All leads Romex receives through its own marketing efforts and campaigns are pushed back into the channel for execution by partners.
Laight notes: "The Romex strategy and vision has always been to deliver a global solution, and therefore are actively engaged in looking into the recruitment of our first EMEA distribution partner. Our vision is to be a global integrator of GPS platforms and services and to deliver non-hardware dependant value added business solutions that keep customers sharp and focussed on core business activites."
Perfect state
Taking away the horror of the black box solution and its complex sales cycle has opened up a lot of verticals for dealers striving for growth and customer acquisition, states Laight. "Our offering is a clear way for dealers to retain longer customer relationships by adding Romex, or extending existing customer contract length to accommodate the Romex solution.
"We pay good ongoing revenue, which helps build critical future value for communication companies worldwide," Laight explains. "Letting our dealers bill our solution to their customers also adds great value to companies striving for growth, and helps to enforce the industry's converged message that keeps increasing by the day."
Laight continues: "The upfront margin we offer helps to support the cost of sale. The bottom line percentage of any solutionsbased comms companies will increase, not just by selling our applications, but by selling any other applications that deliver high vale at reasonable cost."
Laight states: "We see the Romex solution as a key differentiator for communication dealers who are fighting against the economic climate we find ourselves in. That differentiation is the ability to consult with customers and understand their requirements for all business solutions, not just how much money they can save customers on their mobiles or other communication costs. I really see Romex as a unique way of being different in very tough market, whether from Romex license sales or other cross selling opportunities. It is high value for the dealer community."
Hot independent
The independent retailer will play a big role in the success of customer acquisition for Desi Mobi, offering the opportunity to retail away from the big players and into the heart of the community being catered to. Networks invest heavily in brand building and product advertising, yet this can drive the consumer only so far. When at the final point of purchase, the unaffiliated retailer can make or break what network and handset the customer will ultimately choose, and hold major sway over how and where each connection is physically positioned.
It's not difficult to imagine a future where, alongside traditional merchandise like t-shirts, mugs and scarves, every major football club has its own virtual network, a badge of honour to mark out the true fans. It needn't stop there; movie franchises, popular bands and even major events like the Olympics could run virtual networks to bring like-minded fans together, regardless of geographic locations.
With tariffs hitting rock bottom, now is the time for the major networks to act. Building engaged communities of consumers through emotively driven propositions which tap into the customer mindset, select MVNOs have the ability to not only reduce churn but also give something back to the community, creating a positive brand association with higher emotive value than marketing activity alone could produce.
The Com Mobi Group is the UK's first telco to apply capability and efficiency of a major service network to the needs of a specific community, by targeting nontraditional or traditionally hard to target mobile segment groups, based on ethnicity or sexual orientation.