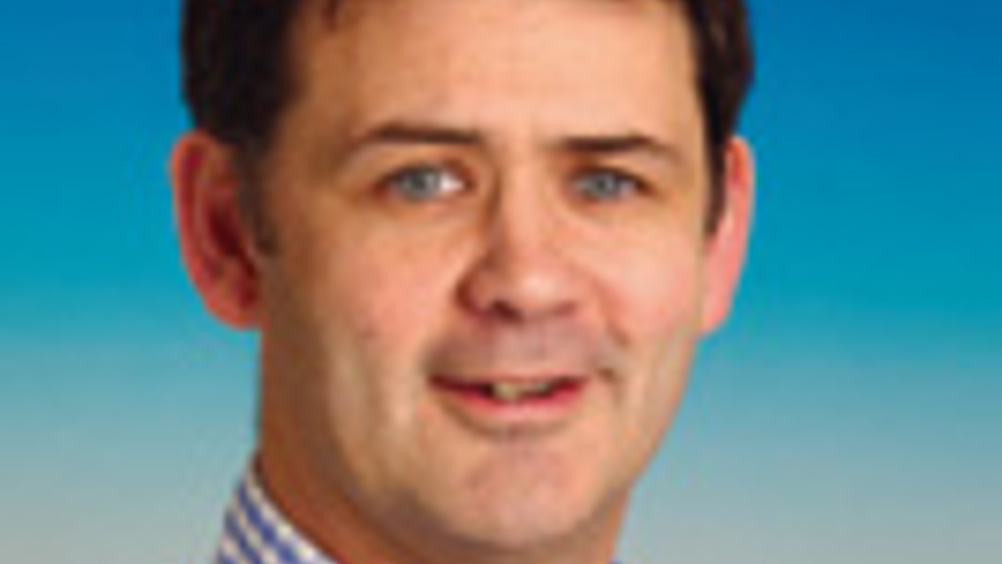 Questions & Answers
With the growing number of network retail stores on every high street, does the B2B market offer independent dealers the only real growth area? If so, who will be the winners and losers when it comes to selling mobile solutions: the independent mobile dealer or the convergence focused resellers coming from the fixed line, pbx sector?
Robin O'Kelly, head of corporate affairs, T-Mobile:
In the case of T-Mobile we have undertaken a major expansion of our retail store network in the UK over the past two years to increase the proportion of business we do direct to customers. However, there still remains an important role for the independent dealers, for both business and non-business customers, and we don't see this changing. The UK market remains fiercely competitive and independent dealers face similar challenges to all of the UK operators.

Toby Wickenden, head of services, Avenir:
Certainly the B2B market offers independent dealers real opportunities for revenue and growth, particularly in the SOHO/SME area. It isn't that the networks are particularly bad at looking after this part of the market, a lot of major corporations struggle to support the SME sector of the national economy due to the reactive nature of smaller companies. Independents can support businesses in the UK economy in a way that the larger corporations cannot, giving them a real advantage.
There are exciting times ahead in the industry, with new products and services being developed. Companies that are at the cutting edge of innovation in products and services have real opportunities to get a foothold in emerging parts of the market and that doesn't have to just be B2B.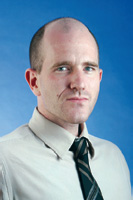 George McPherson, CEO, Phones International Group:
We're definitely seeing more growth from our B2B accounts than in retail. It's difficult for independents to compete in the High Street against the network and multiple retailers, as they haven't got the same buying power or economies of scale. That said, there is always room for independents in any market and mobile is no different. Not everything is about price. Customer service, knowledge and people are all powerful sales tools.
Convergence offers opportunities for both traditional comms and mobile dealers. The reality is, most of our B2B dealers are already offering non-mobile products to customers and we see convergence as evolution in the market and are addressing both sides. In addition, those dealers who are really switched on are recognising the
opportunity that solutions and services, such as advance replacement schemes, software pre configuration and support offer, in addition to conventional device and airtime sales.
Ian Robinson, managing director, MoCo Communications:
Without a doubt the best place for independent dealers to grow is the B2B market area. But this is already a hugely competitive area and dealers need to embed themselves into their local community and offer exceptional customer service. There is no reason why the independent mobile dealer will lose custom to the convergence focused resellers coming from the fixed line, pbx sector, if the dealers themselves partner with the right distributor so can offer a complete communications solution.

Justin Coombes, marketing manager, Gamma Telecom:
Convergence focussed resellers coming from the fixed line, pbx sector have a unique opportunity when selling to the SME market. Rather than selling mobiles on a commission only basis, as has previously been the standard model in the industry, resellers working with Gamma do not have to engage with the big mobile network operators who will inevitably want to carve up the deal and own the customer. With Gamma Mobile, resellers are able to offer simple, clear and very competitive pricing, will make margin on all calls, and have complete ownership of the customer.

Some networks are known for being business focused, like Vodafone and O2, while others seem to be more consumerbased. 3 has recently been touring the country on yet another bid to big up itself as a business network. Is it possible or advisable for recognised consumer networks to cross over into business, and will we see more operators specialising on one or the other going forward?
McPherson, Phones International Group:
Whilst today this may appear to be the case, we should not underestimate the possibility of MVNO's entering the market as B2B focused businesses and using the networks as an invisible bearers for their propositions and services. This would utilise network capacity and enable networks to acquire higher ARPU business, without the attendant overhead costs of expensive marketing campaigns and sales force.
In other markets networks have themselves set up separate companies solely to focus on the B2B market with different propositions and brand values more aligned with the B2B or enterprise sector, than the parent company.
Wickenden, Avenir:
3 is really making an effort to break into the business market and is currently seeing success. 3 has understood that having the right tariffs and propositions is only part of the mix; you also need to have the right support structures to look after clients who operate in the channel. Historically, O2 and Vodafone have led the way in supporting the business community for mobility, but that doesn't mean that they have the market cornered. Any network that can get the right mix of propositions, commissions and support for companies who operate in the indirect channel can make real headway over the coming months.
Networks need to play the long game, with long term investment in their staff and systems that will make them more competitive in the future. This is far from the old days where everyone chases the money. If a specialist consumer network wants to focus on the business sector then they will need a long term strategy to support that goal. This is what we have done for over two years at Avenir and it has reaped significant dividends for us.
O'Kelly, T-Mobile:
We have a strong offering aimed at the SME market and continue to market this offering accordingly. Together with the hugely competitive Business 1-Plan, T-Mobile has been taking a high proportion of the mobile broadband market and independent testing (PC-Pro for example) sees T-Mobile's offer as the best in the market.
Coombes, Gamma Telecom:
3 have been innovative in the way they have approached the business market by offering the UKs first MVNO business service through Gamma Telecom. Gamma is able to offer an own-branded business mobile voice and data service using the 3 network. The service is targeted at SME's and will be taken to market via Gamma's channel of more than 400 independent resellers. The Gamma own-brand business mobile service complements 3's existing direct small business offer and represents a new route into the high-margin SME market for the operator.
Robinson, MoCo Communications:
All the networks are capable of selling to both consumers and business providing they have the right tariffs, routes to markets, branding differentiation and excellent back office and customer service.
In the independent channel we think of Vodafone and O2 as being business focussed, but in reality this is because they are only looking for that type of customer from this channel. They equally target the consumer market through their extensive retail store footprint, and have the most consumer price competitive offers on their websites. T-Mobile, Orange and Three have been slower to formulate their strategy of what customers they want direct and what customers they want from the independent channel, but that is changing. These networks cannot afford to fail in the business market and will try and try again until they are successful, which hopefully will be to the benefit of the independent dealer.
Robinson, MoCo Communications:
Whilst mobile phone sales are falling, in part due to market saturation, other factors such as 18 and 24 month contract lengths have also had an effect. Indeed, in some cases customers at the end of their contract don't see the need to change their phone for a model slightly superior but basically the same. Going forward, the way to drive new revenues will not be to just look at the functionality, but to look at the services to use above voice, including emails and other data applications. Convergence selling will be the way forward.
McPherson, Phones International Group:
The UK is the most competitive mobile market in the world, reaching maturity several years ago. For handset distribution, market maturity has advantages in that the level of sales is at its highest. What is affecting all businesses is the global recession and credit crunch, which filters through in fewer upgrades and reduced sales of high end handsets. The mobile industry is largely recession proof, but new revenue streams for dealers include mobile broadband, Lebara and Talk Mobile SIM's, laptops and content, which Data Select all offer. Customer service is key to ensure retention of customers and that they return time and time again to by new products and services and recommend our business to business associates and friends. Independent dealers are recognised as excelling in this area and particularly now it is no time to become complacent but do all we can to improve our performance in this area.