Joseph Mingori, vice president and general manager of B2B for creativity and productivity, Logitech, talks to Comms Business about the company's new approach to wireless connectivity.

Logitech has unveiled a new high-performance, secure wireless technology offering that has been engineered to provide a solution to key enterprise IT challenges. Logi Bolt offers a secure wireless connection, robust wireless signal and cross-platform compatibility for mice and keyboards.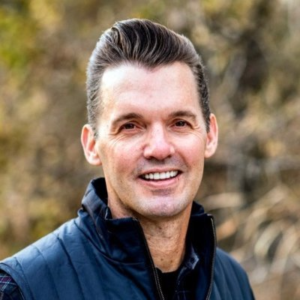 When we spoke to Joseph Mingori, vice president and general manager of B2B for creativity and productivity, Logitech, it was clear the company expects this new proprietary wireless technology to be transformative for businesses. In particular, the new solution is suited to employees that will work between the office and home as it improves personal workspaces, rather than team environments.
Mingori said that there is so much potential to "bring innovation and fresh technology" into personal workspaces. He explained, "Mice, keyboards, webcams, mics... everything around your workspace impacts how you work, why you work, what you're working on, how you interact with your colleagues, your engagement levels, and your employee experience."
Logi Bolt responds to that opportunity and, Mingori explained, "this was a direct result of listening to customers and reacting to some of today's challenges in the wireless protocol space". The wireless technology solution is designed to give IT teams "peace of mind" that the "the devices coming into their networks are more secure". He added, "We want to provide better business outcomes, better employee experience and wellbeing, as well as improving productivity."
Enhancing connectivity
The technology is designed to enhance enterprise connectivity. Mingori said, "Connectivity touches almost every area of our user experience of our work set up anywhere. It can impact performance, security, downtime... it really is the backbone of [being] able to successfully work. With wireless, things are getting crowded. The proliferation of devices is a real challenge for many businesses.
"Logi Bolt is our answer for next generation wireless and device connectivity protocol. The exciting thing about this technology is it's actually an end-to-end closed system. The Bolt receiver is emitting an encrypted signal so, if you have the receiver plugged in to the host, you can create a secure connection that allows companies to offer a great wireless experience.
"Logi Bolt works right out of the box. It's securely paired, and the smooth and simple setup makes things easier for IT, and it makes things easier for the employee. When Logi Bolt is connected to the receiver in a highly congested environment, it clearly outperforms the other most common wireless protocols on the market."
Mingori discussed an analogy that was shared with him by his more technical colleagues. "A Ferrari can go very fast, but what happens when that car is stuck in traffic? When the roads are congested, it doesn't matter how fast the car can go – it is still stuck in congested traffic. What our engineers were able to produce with Logi Bolt, is more like an SUV. If you're stuck in traffic, you can go off road with the four-wheel drive, and you no longer have to be stuck in that traffic. You can continue to move at the right speed and the right performance."
Practical engineering
Logi Bolt has been engineered around three core challenges: security, reliability and compatibility. The wireless technology solution delivers a secure level of wireless connectivity, with users able to connect via Logi Bolt USB receivers when security and signal strength are paramount, or by using the Bluetooth Low Energy wireless technology installed on the host computer. This gives IT managers the flexibility to roll out Logi Bolt wireless mice and keyboards across platforms, functions, and operating systems.
The Logi Bolt USB receivers also provide a strong, reliable, drop off free connection up to 10 meters (or 33 feet), even in congested wireless environments, with up to eight times lower average latency. In terms of compatibility, Logi Bolt devices work with a large number of operating systems and platforms, including but not limited to: Windows, macOS, iOS, iPadOS, Linux, Chrome OS and Android.
Logitech resellers are able to offer customers devices featuring Logi Bolt technology now, with the solution an ideal expansion of existing business IT offerings.
Mingori concluded, "We will continue to announce more business products later this year and into next year. Long term, we're going to continue to focus on expanding our devices, software and services, [so we're offering] an integrated portfolio strategy."