Comms Business caught up with billing providers from across the industry to find out what is important for resellers and service providers in 2020 and beyond.

Digital transformation projects have forced billing and monetisation software to evolve. Vincent Disneur, managing director at Union Street Technologies, explained, "The scope of products and services that a billing platform will need to manage has widened considerably. Coherent, consolidated billing is a major selling point for customers and can be as important to them as cost savings, so it's important for a billing platform to process rateable comms services in addition to a wide range of other services."
Those additional services might include service charges, subscriptions, and other types of contractual arrangements. To meet these needs, Disneur said, the billing platform needs to be versatile and adaptable.
Meeting today's requirements is vital but, for billing providers, the ability to plan for future needs is equally important. Wail Sabbagh, managing director at Strategic Imperatives, said, "With the majority of billing providers now offering various interpretations of cloud service delivery, integration frameworks and web-based frontends, forward looking service providers must ask themselves more difficult questions. Can I launch multiple brands? Can I bill using different currencies? Is my system integrated with payment providers? Can I schedule promotions and product launches in advance? Can my product catalogue satisfy my market ambitions? Are my propositions profitable? In short, can my billing system take me to the next level or will I be stuck with a mishmash of workarounds and a barrier to growth and expansion?
"Ultimately a modern-day billing provider must cater for the future and this can only happen with industry engagement, commitment to R&D and a future-proof service delivery framework backed by a well-defined vision and a dynamic roadmap."
For Harry McKeever, head of operations at Tekton Billing, digital transformation has accelerated the pace of change for channel offerings which has, in turn, made flexibility a necessity. He said, "Flexibility in a billing platform is crucial to ensure that providers aren't restricted by their systems. Providers need to be able to instantly add or remove all the relevant bolt-ons, tariff customisations and one-off discounts, for example. These amendments need to be accessible 24/7 and verifiable by the end-user at any time of the day, even out-of-hours, to reflect the provider's credibility and ensure customer loyalty."
Intelligent Billing developed its software to deliver cloud consumption billing for Westcoast Cloud, a UK IT distributor, and the software helped it grow from an £18million to a £75million business within a two-year period. The Intelligent Billing platform can be configured to meet the requirements of customers on their digital transformation journeys. The company's managing director, Simon Adams, said, "Revenue scenarios are continually increasing in complexity. Usage based charges, bundled services, hybrid packaging of physical and cloud offerings, multi-vendor, billing hierarchies and more mean the need for a scalable billing and monetisation platform to adapt to the immense complexity.
"Billing and monetisation need to work hand in hand, not disconnect. Companies want and demand a tangible ROI. They want software they can self-manage, so they can add products and services, change price points, run promotions and create real-time reporting to measure effectiveness."
Meeting needs
The billing providers Comms Business spoke with outlined some common functionalities. When asked what functionality(s) is the most important deciding factor, Strategic Imperatives' Sabbagh, said, "To avoid listing a long list of features available in most billing systems, albeit to a varying degree of quality, it is best to assume that traditional functionality such as contract management, supplier reconciliation, auto CDR processing, fraud detection, invoice generation, API integration and basic reporting are a given; as are harder to measure features such as scalability, disaster recovery and security. These should always be a starting point for any service provider.
He explained that there are some key functional areas that define a model billing platform and will empower service providers' to thrive in the digital age. Those areas fit into four categories: real-time performance indicators, recalling historical information (i.e. from a legacy system), payment management, and scalability.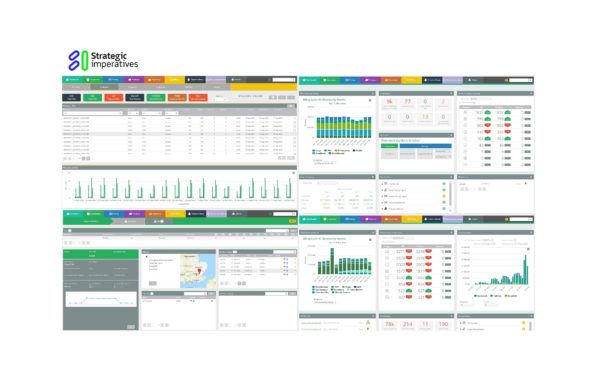 Shaun Bodsworth, managing director at Inform Billing, outlined the company's independent, flexible solutions. Those new to billing, he said, often suit a tailored bureau service where the portal is part of the solution. Bodsworth added that "for more established resellers, the package focuses on key elements of functionality, options for automation and integration and the reseller's bespoke requirements, which are often more critical."
Those users, Bodsworth clarified, are usually familiar with the billing process and have dedicated resources to manage it, but some still prefer to outsource the billing process. Inform Billing offers its software for either preference.
Balancing usability and compliance
Disneur, from Union Street Technologies, emphasised the importance of protecting sensitive data. He said, "It's not just what a billing platform does that's important, it's also how it does it. From a compliance point of view, the billing process presents a lot of risks for communication providers. Accuracy is one such area, so it's advisable for a billing vendor to comply with Ofcom's Total Metering and Billing Systems (TMBS) standard.
"A billing platform is also likely to hold customers' personally identifiable information (PII), payment details, call destinations and more. Any sensitive PII should be managed securely by the billing platform and encrypted where appropriate. It's just as vital that the vendor behind the platform is operating in accordance with best practice for information security. Compliance with the internationally recognised ISO27001 Information Security Management standard is a good indicator that the vendor has implemented robust security measures."
At the same time, vendors must ensure their platforms are both usable and accessible. Disneur explained, "Billing really shouldn't be any more complicated than it needs to be which is why a billing platform should be intuitive, with flexible accessibility options and true cloud deployment. More advanced platforms can offer accessibility via the web and provide an intuitive and robust user journey. We've worked hard to make this the case with our aBILLity software and have even taken a step beyond by introducing a mobile app to complement the platform. It's an industry first, providing a high-level overview of billing activities which is ideal for upper management and business owners that want to keep tabs on how their billing is progressing."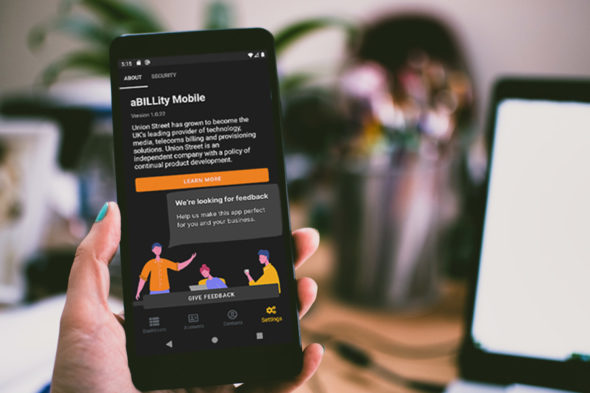 The end of monthly billing?
One area that is frequently discussed is the view that monthly billing might be on the way out. Yet the providers we spoke with unanimously agreed the 'death of monthly billing' has been exaggerated. VanillaIP's Sinnott said, "I am not convinced the billing date is as relevant as the accuracy of the charge in respect to when a service is applied and/or removed. Ecommerce will bring in a need for real-time payment gateway transactions coupled with ongoing monthly recurring charges, but I don't see payas-you-go replacing monthly invoicing."
Union Street Technologies' Disneur had a similar view. He said, "Monthly billing cycles have been around for a long time and, at least as far as the channel's concerned, they'll be around for a long time to come." He pointed to frequent visits to partners' billing teams to assess their requirements, where Union Street has asked if an ad hoc approach to billing would be preferable to monthly cycles. Partners are generally indifferent about this.
Disneur added, "If anything, we're seeing the complete opposite. Changing a billing platform gives communication providers a perfect opportunity to restructure billing data, tidy it up, and get it all aligned. We frequently take on partners that have got into a mess with their billing by using competitor systems to perform mid-month cycles and bespoke billing. They're almost always looking to normalise this into regular calendar month aligned billing routines."
This chimes with the view of Bodsworth from Inform Billing. He said, "Monthly bill cycle work because both resellers and their end-customers need consistency and to know when a bill will arrive and when a payment is due. It is critical in any business to manage cash-flow, from a sales and purchase ledger perspective, all the way through the chain. Whilst this can be done more of less frequently as required, monthly billing is still overwhelmingly preferred."
Tekton Billing's McKeever did point out that billing platforms do need to be able to cater to those who require longer billing periods – whether bi-monthly, quarterly or annually. He said, "Billing transparency as a differentiator will have more of a place than ever due to more flexible terms, increased subscription services and a greater selection of products and customisations. This will help to remove the possibility of 'Bill Shock' and customer frustrations from affecting the relationship and ensure loyalty remains."
Unusual circumstances
Given the start to 2020, it would be remiss to not acknowledge the impact of the ongoing coronavirus pandemic on billing. Bodsworth explained how Inform Billing has experienced the knock-on effects of coronavirus. He said, "What all resellers ultimately need from a billing provider is a stable platform to get their bills out accurately, on time, to maintain cashflow. On top of that basic requirement, there are many elements of functionality can provide an advantage when margins are under increasing pressure. It is more important than ever to verify all incoming costs from suppliers and, through our revenue assurance tools, resellers can account for every line, charge and service delivered – maximising revenues as far as possible.
Supporting customers through this difficult period has been essential for resellers. Inform Billing resellers, Bodsworth said, have made use of in-built flexibility within the Eclipse software to give payment holidays and temporary discounts to specific customers. Those charges automatically recommence when the period is up.
Bodsworth added, "Inform Billing offers its software as both a managed 'bureau' service as well as on a selfmanaged basis. During Covid we have tried to be as flexible as possible. We have helped a number of our 'self-managed' customers by providing temporary bureau support where staff were furloughed and it made sense to outsource to our expert team."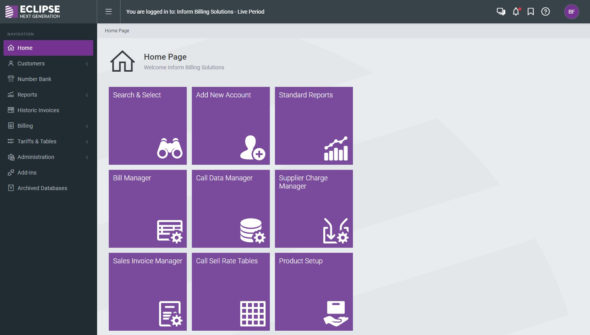 Iain Sinnott, from VanillaIP, said, "Covid-19 has simply shifted the market forward two years. Whilst resellers could previously delay a move to a cloud model, focusing on voice or dial tone services first and cloud applications second, the market is now driven around collaboration and flexible working first, with traditional voice tools and infrastructure second. Yes, all elements of the communications portfolio have relevance, but billing control must be based on real-time, on-demand small service management and not on single-sale, pre-bundled, capital purchases."
For Union Street Technologies' Disneur, Covid-19 has simply pushed billing vendors to perfect their existing services. He said, "Barring a few exceptions, I don't believe that the pandemic has necessarily changed much about what communication providers need from a billing provider. However, due to the challenges caused by Lockdown, communication providers have definitely needed their billing vendors to step up and do more of what they were already doing."
Disneur added, "We have a number of partners, FourNet for example, that work extensively with clients in the blue light sector, and they did have additional requirements as a result of the pandemic. Due to the tremendous strain the blue light sector was under, it became essential to provide additional levels of care for WLR3 faults and orders. We took advice and recommendations from our partners to see how we could better manage escalations for the blue light sector in response to the pandemic then changed our working practices accordingly.
"Whether the effects of the pandemic will have a lasting impact on the channel remains to be seen. There's no question that the lockdown provided time and space for many channel businesses to reassess their billing operations and that it exposed many actual or potential vulnerabilities. I think many communication providers were forced to ask whether it's really wise to have critical operations, such as billing, dependent on suppliers with limited resources. Our longevity and stability, combined with our robust response to lockdown, gives reassurance to our partners that they can rely on us to scale up quickly and smoothly in response to the unexpected."
Sabbagh, from Strategic Imperatives, pointed out that an overlooked area the Covid-19 crisis has bought to the fore is the value of strong relationships between billing providers, service providers and the channel. He added, "Our values and customer-first mantra meant that we were in a strong position to help support our customers through these difficult times with passionate support. [That included] both technical and commercial [assistance], quick responses to urgent requirements, and a high-quality uninterrupted billing service."
Unlocking data
As the channel looks to future requirements, billing providers will increasingly need to demonstrate smart ways to use data. Sabbagh explained why data is one of the most strategic assets for a service provider. He said, "With a treasure of data at their fingertips, service providers are sitting on a goldmine of information and have an immense opportunity to reap its financial benefits and significantly enhance market competitiveness.
"Service providers have the opportunity to use this information to deliver valuable business intelligence, predict opportunities, and create a rich engagement model with their customers, however, this goldmine mostly remains untapped and its potential unrealised. Unlocking its value enables agile service providers to create and proactively offer innovative and targeted propositions at a price point and time when customers are most likely to respond positively based on their behaviour, demographic or geography."
There are clearly numerous considerations when it comes to billing platforms, and the right option will vary according to customer requirements. What is important is that your billing provider offers stability, whilst adapting to emerging and future needs.