Russell Parker, managing director of AVC One, explains why the pandemic changed requirements, but not the platforms.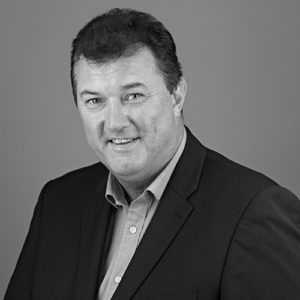 "As a result of the pandemic, the working environment has dramatically changed", said almost very organisation. A perfect storm to further accelerate the shift to cloud-based solutions as witnessed by UCaaS, CPaaS, CCaaS vendors and SaaS-based applications including Microsoft Teams and Slack.
The industry responded magnificently, delivering customer solutions to keep essential services, supply chains and customer services working throughout the pandemic. With IT and telecommunications designated as critical industries. We thank all the industry for your hard work and determination to keep things going.
Whilst the maturation and standardisation of as-a-service subscription solutions has accelerated the acceptance of cloud-based solutions and products, it has also been the catalyst for the whole channel distribution model to be re-examined.
Subscription charging is the first change in the partner model to have fundamentally disrupted the partner model. The previous partner business model:
capital + labour + services cost   + %margin = £profit (%margin is determined by partner)
Under the "standard" subscription charging model, end user pricing is traditionally set by the vendor as are the reseller/partner margins or rebate. This then allows the reseller/partner to bundle services, support, etc into an overall solution for the end user including partner margin. As products have become standardised, automated and self-serviced, partner's margins are being significantly affected both by the vendors either reducing standard margins (in some cases, partner margins reduced by 50-60 per cent), or nullifying partner value-add opportunities by product design.
Owned relationships and unbiased advice
Another area for partner concern becomes apparent as recently announced by several vendors. Vendors billing end users directly, or for certain products, (predominantly as-a-service), has resulted in the removal of a key component in the traditional partner model, partner billing the end user based on the understanding that the partner "owned" the end user relationship.
By removing the financial or part of the financial element of the relationship, where does that leave the partner vendor relationship? Where does it leave the end user or, where does that leave your customer? Your potential to provide additional solutions from other vendors? Are you now in a classic "vendor lock-in"?
Today's customer is technically informed and astute, they don't want to be sold to, they demand an objective and unbiased advisor for their business. A trusted advisor that puts forward the solutions that match the customers unique requirements, not your vendors requirements, or yours.
A doubled-edged sword
The last area of concern is unfortunately a perennial issue within the industry. Whilst a strong vendor/distributor/partner relationship is the cornerstone of the reseller business model, the industry has evolved, so has "exclusivity" or as in marketing speak, "I'm all in with XXXX".
An ideal vehicle to advertise a partners specific vendor/product investment, but not their overall industry capabilities and specific sector knowledge. A true double-edged sword.
So, where does this leave the partner base? Lost in a fog of vendors competing in feature function benefit battles… considering CPaaS whilst pondering profit, mastering vendor margin mazes, understanding UCaaS use cases, clarifying CCaaS conundrums and finally reconciling your partner marcomm funding against your contract.
Who are we? Probably one of the industry's best kept secrets, AVC One. Operating and supporting partners for over 20 years. Our team deployed the first BroadSoft platform in the UK and 6 of the 13 platforms in use today. Over 300k users/handsets deployed on our 100 per cent resilient platform including white labelled end points. In house software development with over 50 UK-based developers.
Uniquely placed as platform provider for BroadSoft, AVC One is also a distributor for non-BroadSoft cloud-based communication services such as CCaaS, UCaaS, and events.
As a reseller work with a platform provider or solution distributor that protects and increases your margins, flexible financial terms, offers full service and diagnostic customer support, choice of solutions to suit you and your customers, an in-house software development organisation for bespoke requirements, putting the partner in control of the relationship.
Next time, you will find out more about the new solutions and product suites announced by AVC One. If you would like to know more about AVC One and how we could help you grow your business and profits, please feel free to contact us at your convenience either by email partners@avcone.co.uk, by phone 03330 200 000 or visit avcone.co.uk.