Jane Craven, sales director at EPOS, explains why audio equipment is stepping into the spotlight.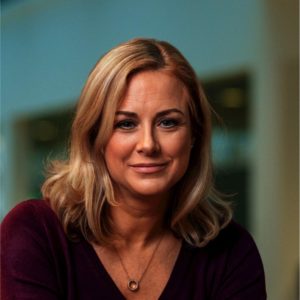 Events of this year, which forced the acceleration of hybrid working, have elevated the role of audio equipment in business. Covid-19 has taught business leaders that audio quality matters and is inextricably linked to performance, productivity and ultimately, success. Missing even 1 per cent of what you hear on a call can fast become 100 per cent of your concern. Our new research has found that 83 per cent of global business leaders say that audio equipment has become more important compared with two years ago, making it the new priority for enterprises worldwide.
Business leaders now see audio as key to maintaining client, employee, and partner communication with sound quality emerging as a non-negotiable enabler of business continuity – leading to better customer service, strong employee engagement and greater collaboration. Over half (56%) of global decision makers revealed that high quality audio equipment is essential to their business, and a further 34% think it is desirable particularly for those working in Healthcare, IT and Digital sectors.
Hybrid working
As business leaders and employees have witnessed first-hand the benefits of hybrid working, it's clear virtual collaboration is here to stay for millions of us. Now organisations have acclimatised to the new normal, seeking to address traditional pain points like background noise, interference and poor audio quality is top of the agenda for management. Good audio is becoming so important that more than three quarters (78 per cent) of global decision makers are willing to pay extra for it. Particularly, from the top, C-suite level executives are the most likely to push for annual investment seeing audio critical to achieving business deliverables.
Decision makers are beginning to realise that a one size fits all approach is not the answer. Leaders must plan how they see their organisation working and the different endpoints their employees will need, in the office or, more likely, as part of a new hybrid-model. Quality audio equipment and technology solutions will have a significant influence on defining and enabling what business success looks like today and over the next decade. As part of this, employers now recognise the need for individuals to have quality audio equipment as part of their day-to-day working set-up. Almost all (95 per cent) of those surveyed will be continuing to intermittently invest in new audio equipment for individual use with 50 per cent citing they will be doing this every two to three years moving forward.
As we plan for 2021 and beyond, business leaders globally have already earmarked audio for greater investment. Over half (57 per cent) of business leaders expect investments in audio equipment to increase over the next two years, and organisations based in APAC, UK, US and Germany are set to take the lead with the most planned. The highest spending sectors for future audio investment include telecoms and utilities (73 per cent) followed by hospitality (68 per cent), finance (68 per cent) and IT (67 per cent).
Hassle-free employee experiences
The current climate has forced organisations to undergo digital transformation and make significant shifts to their operations in a short space of time to avoid a detrimental impact on business output. Having calls and face-to-face meetings with employees virtually has become central to this and ensuring effective communication between employees and clients has become a necessity. Going forward, companies must invest in premium audio solutions – choosing the cheapest, most convenient option does not make business sense in the long run.  Investing in progressive tools which have active noise cancellation or artificial intelligence for enhanced voice pickup will help employees feel more connected, which is particularly important in today's virtual world.
Beyond the pandemic, it's vital that business leaders look toward the future at securing Gen Z talent. Generation Z's representation in the global workforce is set to pass 1 billion by 2030, and with 29 per cent of our respondents already citing younger employees needs as a key factor in the increasing importance of audio, organisations today need to understand this demographic's motivations and ways of working. Organisations that can offer flexible experiences and well-connected technology solutions will find themselves positioned to attract and retain top talent.
Ultimately, for hybrid working to be successful, maintaining a seamless and hassle-free employee experience is critical. To ensure employees get the most out of their workplace, business leaders must act as champions of change and invest in sound solutions which help to dismantle any obstacles.