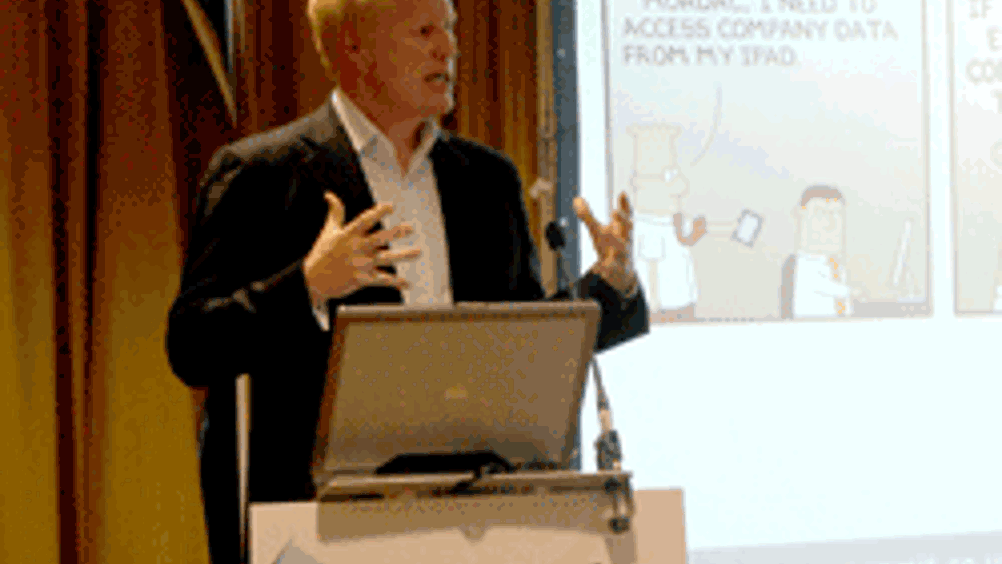 Speaking at the recent Convergence Summit at Sandown Park, Esher, Charles Bligh, Managing Director of TalkTalk Business posed questions to his visitor audience as Editor Ian Hunter reports.
Delivering a key note address to delegates at the Convergence Summit, Charles Bligh, Managing Director of TalkTalk Business posed two key questions for resellers; what is happening with your customers and what are you doing to engage with them?
Bligh said that customer expectations and demands had changed and reseller engagement had to be different.
"In the past we tried to sell to the CFO and we talked about money, return on investment and building a business case. Today we need to address user concerns about improving a customers' experience, agility and speed of response for their own customers. Of course a cost undercurrent remains but there's much more to the conversation around strategic issues such as mobility for example.
The global financial crisis has created far more legacy solutions remaining in place over the last four years and legacy solutions are hard to get rid of with expensive up front replacement costs making payback longer."
Bligh said that customers are literally 'crying out' for advice and referencing TalkTalk's recent research report he told delegates that 50% of firms say the channel is the go to vehicle for this help.
"British small businesses are not getting the most from their broadband provider and need to demand better value, according to our research. The survey of 1000 small business owners, show 59 per cent are experiencing problems with their provider and only half of those surveyed feel they're getting good value for money.
The results, taken from TalkTalk Business's Value of Business Broadband survey, also revealed that over a quarter of small business owners are confused about the best package for their needs and more than one in five SMEs are looking to switch providers today.
The research tells us loud and clear that Britain's businesses deserve better, and we couldn't agree more, so what are you, the reseller doing to deliver?"
Answering his own question Bligh exampled actions that TalkTalk's most successful resellers were taking.
"There is a single thread for this success and this is – focus. Focus on creating a business solution that works without making it complicated and adding real value."
Bligh acknowledges that IT and Telco companies need to do much more on customer satisfaction.
"To survive and thrive today you need to provide great connectivity with the right amount of value. In a sales pitch you may not win the deal if you talk connectivity but you will lose that deal without it as you need to be able to manage a large part of the supply chain. Users want outcomes and that includes end-to-end, guaranteed solutions.
To thrive you need to do enough without complicating your business."
Charles Bligh continued, "Two-thirds of SMEs feel that they are between a rock and hard place – falling between Enterprise and Consumer grade solutions. So how can we provide that mid point for them?
TalkTalk Business has its focus on making solutions simple yet continuing to drive innovation through our channel partners. That the channel gets access to our products first is in our DNA.
What we are good at is connectivity; it's smart, it's converged and it is everywhere at the right price.
TalkTalk Business will not compete with our resellers with cloud-based services. Those are services our channel partners provide."
Bligh concluded with a key message to resellers and users.
"The market and demand for next generation data is growing and our commitment to FTTC is clear – it is strategic to our company.
"Our research tells us loud and clear that Britain's businesses deserve better, and we couldn't agree more. Every business understands the benefits of fast, reliable business grade broadband, but few realise you don't have to pay above the odds for it.
Our goal is to help make British businesses better off. If you're a small business owner and honestly don't feel that your provider has your best interests at heart; that they understand your needs and are committed to your growth, you are being under-served.
Our message is clear: there is always a choice, demand more from your broadband provider."