Mobile world Congress provided plenty of new devices for the tech journalist community to fawn over this year. For the first time in a while we were treated to a completely new form factor, the bendable device. Below are two devices which caught the eye this year, Sony has produced a stella effort with their new Xperia1 and Huawei is breaking new ground with the 'best of the benders', the Huawei Mate X.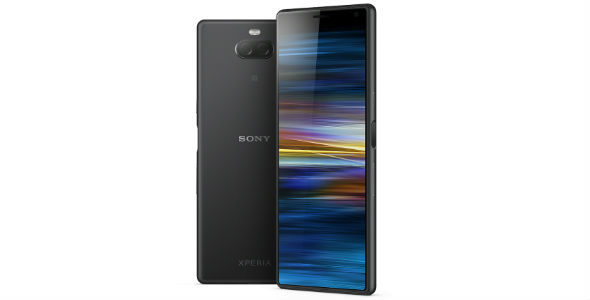 Sony Xperia 1
Sony doesn't often make the headlines with its smartphone innovations but this year it trumped the rest of the market with a first, its 6.5-inch 4k OLED screen. It also has a 21:9 aspect ratio which makes it slightly better for watching film content than others. The screen itself is breath-taking, I haven't seen anything that comes even close to it in terms of quality.
Under the bonnet users will find a Snapdragon 855 processor, 6GB of RAM and 128GB of storage. The body is IP68 rated, which means it can withstand dust, dirt and sand, it can also be submerged up to 1.5m underwater for up to 30 mins.
The 3300mAh battery inside is larger than average which should see it breeze past a day of moderate/ heavy use. Sony seems to have also gone big on the camera sensors on the back, you will find three 12MP sensors (16mm, 26mm and a zoomed 52mm). Camera enthusiasts have a lot to choose from when it comes to smartphones with a great camera spec, the jury is out whether Sony has produced a market topping device on this front. It can take 4k video also which gives it an edge on the competition, however if you are taking all your videos in 4k you will quickly eat through the device storage.
It's hard not to admire Sony for their efforts in the smartphone arena, they are innovating and have a loyal following. As usual, they have produced a really solid flagship which will push the buttons of many out there. I fear there aren't enough stand-out features to make it a top selling phone of 2019, if you do want one you are also going to have to wait until the summer… at which point the wires will be alive with Apple rumours and predictions for a new September release.
Specs
Price - £849
Screen – 6.5-inch 4k OLED
Battery – 3300 mAh
OS – Android
RAM – 6GB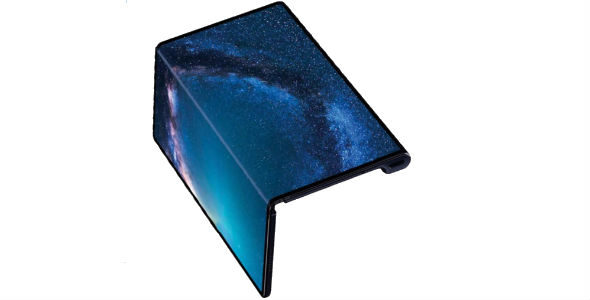 Huawei Mate X
Is there market for a foldable device? I was sceptical, I still am given the price points. That hasn't stopped people going mad for the new designs being developed. How many people carry a phone and a tablet around? The foldable form factor enables a two for one scenario, saves a bit of space in the bag, and generally seems like a sensible idea.
Huawei isn't the first to market, but it does appear to have developed the best offering so far. Why is it the best? Simply because Huawei has managed to actually engineer a device which can fold completely flat without some weird bulky hinge, see the Samsung Fold and Royole FlexPai.
It was unfortunate that Huawei didn't let anyone near the device at MWC, instead we had to gaze at it through glass. Despite this we have been assured the Mate X can perform 100,000 folds, just not four days at a tech exhibition!
The Mate X has just one screen which stands at 8 inches, when unfolded, and can be brought down into a more manageable 6.6 inch smartphone. Huawei has included a 5G capability with the new Kirin 980 chipset and a 4,500 mAh battery (it has two internal batteries). Huawei has also managed to squeeze 512GB of internal storage and 8GB of RAM into the thin design.
The starting price for the Mate X is about £2,000, which seems mostly ludicrous depending on who you ask. To make it worthwhile you'll need to be confident that you can lose two devices and get the same work done with a foldable design.
Mate X will launch in the UK on EE, Three and Vodafone this year.
Specs
Price - £2,000
Screen – 8/ 6.6 - inch
Battery – 4,500 mAh
OS – Android
RAM – 8GB