Comms Business examines how the Channel ecosystem is evolving and what this means for all stakeholders.

The channel ecosystem has always been amorphous, with incoming technologies and changing business requirements reshaping the players and the surface of the shifting playing field. Yet the current evolution feels like a step change: a transition to a different era.
There are a variety of drivers here, as you would expect from an industry as vibrant and innovative as the Channel. Owen Keenan-Lindsay, CEO, Assimilated International and formerly of Blackberry and Olive, expects independent dealers to become an increasingly rare breed.
He explained, "The era of the small independent dealer is most definitely over. In the UK we are already seeing the emergence of the mega dealers and distributors with the success of companies like Onecom.
"There are probably 30-50 of us who will, over the next 4-5 years, swallow up almost all the small and midsize partners. We will continue to have to differentiate ourselves from both the networks and each other to be successful."
External factors will inevitably come into play, with the tumultuous state of our economy have a knock-on impact on the Channel. Keenan-Lindsay continued, "The end of the era of cheap money will present those who have had dramatic growth with both challenges and opportunities, those who have innovated in terms of their product offering will likely see greater success as a result of aligning themselves with the goals and opportunities of their customer base.
"Those who have been reliant on cheap money to simply swallow up competitors will struggle to integrate customers and build new relationships without significantly streamlining and innovating in their operations."
Thea Tanner, commercial and propositions director at BT Wholesale, painted a similar picture, with the difficult trading environment compelling partners to respond with customer-centricity. She explained, "With the UK in recession and organisations looking to reduce costs, channel partners need to evolve their customer relationships to be more consultative and needs focused.
"It's even more important now to listen and understand the challenges facing customers and work in partnership to create solutions that can support the growth of the channel partner and their end customer."
The lasting impact of the Covid pandemic has played a role here. Andrew Dickinson, CEO, Jola, said, "Lockdown brought into sharp focus the difference between traditional MSPs and VARs. The former tended to work on projects with relatively small recurring service revenues, whereas resellers have always gone after monthly recurring revenue in the form of hosted PBX, calls, lines and broadband.
" For many MSPs, capital projects immediately went on hold and staff were furloughed. Resellers were relatively unaffected because although customers were not using their utilities, they had to continue to pay for them.
"A mountain of private equity 'dry powder' still had to be invested and valuations of these more resilient companies went up 20 to 30 per cent as the money chased fewer opportunities. When the UK came out of lockdown all those SMEs that had to close because their legacy infrastructure couldn't cope with hybrid working, scrambled to get into the cloud.
"The result was a surge in revenues for VARs and an early vindication of PE investment decisions. The aftermath is that MSPs now know they must de-risk financially and balancing NRR and MRR has gone from being just a good idea to a survival imperative."
Andrew Wilson, sales director for wholesale channel, CityFibre, added, "The channel continues to consolidate and this is something I think we will see even more of throughout this year, as financing challenges continue but also as economies of scale win out. It will also be interesting to see the impact the cost-of-living crisis may have on business services as customers increasingly look to drive efficiencies in their operations.
"However, that equally brings positive opportunity for those in the channel taking advantage of supplier relationships that enable them to market lower cost yet higher efficiency value products and services.
"Full fibre adoption is a key example of this, as the technological efficiency gains for businesses will see them able to do more with less and become more competitive. Technology is the weapon of choice for businesses to see them through the predicted tough times ahead and the channel, as ever, has the relationships, skills, resources and experience to support that."
Cloud is another area that has reshaped the ecosystem. Mark Hollman, VP, partner development and success, Colt Technology Services, explained, "Increased cloud deployment and the growth of hybrid working are two major influences on market demand, alongside increasing enterprise network complexity and a fast-evolving security threat landscape.
"This drive for agility and security has impacted the channel ecosystem, as vendors and partners are pressured to deliver secure end-to-end solutions quickly and at scale. On top of this, the uncertainty in the UK economy is leading organisations to consider new revenue streams.
"For some, this involves looking to international markets, where they may have a limited network of partners, so it's become even more important to be part of a global ecosystem of partners and vendors to deliver seamlessly across regions."
Connected to this is the subscription economy, with many cloud offerings going hand-in-hand with the shift to 'as-a-service'. Mark Wass, strategic sales director for EMEA, CloudBlue, said, "Businesses changing from a traditional product selling approach to solution selling is transforming the supply chain to as a service model in an effort for business to become leaner and more efficient."
Identifying challenges
Many resellers, MSPs, distributors, and vendors have experience in navigating the changing channel, and understanding the challenges in front of them is vital.
John Hayes-Warren, chief revenue officer, Agilitas, described the march of digitalisation. He said, "One of the biggest challenges the Channel faces is meeting customers' changing demands. With the democratisation of technology, more power is moving to the consumer, and their focus is on rapid digitalisation and achieving outcomes.
"Whether that is based on improving customer experience or boosting operational efficiency, organisations in the technology channel need to address this and re-evaluate how they do business to find the right balance between profit and purpose.
"The speed at which the Channel has evolved has also left many companies struggling to find people with the right skill sets to meet present and future digital transformation needs. The challenge here relates to the digitalisation of services, meaning that all industries and sectors are seeking the same skills.
"As a result, many businesses are looking to reskill employees into new business functions, which not only gives their teams opportunities to re-energise their careers but also ensures they are better positioned to attract and retain talent."
That chimed with the view of Hilary Oliver, chief marketing and experience officer at Tollring. She said, "For the channel, the key challenge with marketplace selling and digital journeys is that it depersonalises the relationship between supplier and customer. The channel must adopt a customer-centric approach and focus on delivering its products and services in line with preferred buying journeys, whilst still adding value.
Tanner, from BT Wholesale, explained the impact she expects the upcoming PSTN switch-off to have on the market. "A challenge – but very much an opportunity – facing the communications industry is the 2025 PSTN switch-off. The transition to all-IP will deliver so many advantages, but constant education is required to encourage partners and their customers to switch sooner rather than later.
" The switch off is happening and those that move now will be able to ensure that they have enough time and resources to realise competitive advantages.
"Of course, all-IP isn't exclusive to fixed connectivity. As 5G uptake increases, our organisation has now deployed 5G in nearly all major towns and cities across the UK. So far, the benefits of 5G have not been fully realised as devices, business applications, and working environments have not changed at the same pace as network investment.
"Increasingly, channel partners are seeing the importance of full convergence across fixed and mobile to give customers choice and flexibility in their connectivity – that will be the foundation for driving value from network investment."
For Wilson, from CityFibre, the availability of finance to build and expand networks will have an impact in the coming years, with more established network providers more able to demonstrate their value to new or existing partners. He said, "Network build finance – whilst the doors to capital raising are still very much open, equity and debt financiers are becoming more selective in their backing of altnets.
"This is a major consideration for those needing finance assurance to execute their fibre-only network builds. In CityFibre's case, we're fully funded to fulfil our build plans to 8 million premises and are able to pursue that goal aggressively. In addition, as larger infrastructure providers do continue to build at pace, smaller altnets may struggle to compete due to increased overbuild.
"The infrastructure market is already becoming fragmented and I think we will see some consolidation, whether that's through acquisition or, ideally, technologically – sharing access to each other's networks and making it easier for partners to offer full fibre services across the whole of the UK.
"As an example, in an industry-first, we've recently announced an agreement with toob, the full fibre network builder and broadband provider based in the South of England, to provide CityFibre's wholesale customers access to toob's growing network footprints while enabling toob to expand its full fibre broadband services over CityFibre's national network.
"As a wholesale network provider, we provide open access to our networks and actively encourage technical consolidation to avoid overbuilding and maximise coverage and choice across the UK."
Wilson also touched on the upcoming PSTN switch-off. He said, "Resellers and MSPs are now in an era of massive change as copper creeps ever closer to obsoletion. Whilst this delivers huge opportunity it also presents the challenge of protecting their existing customer base and drives a necessity to be proactive to move them to full fibre before their competitors do."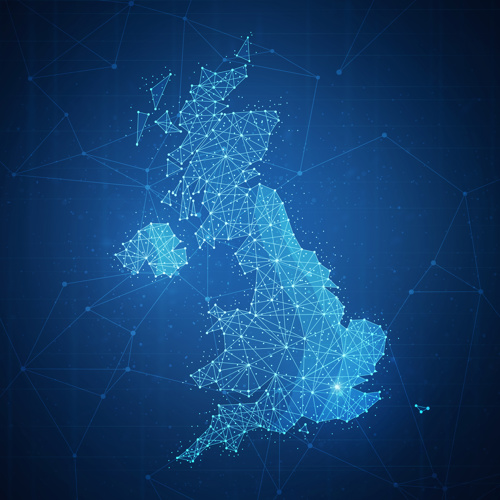 A strategy for change
All stakeholders within the Channel ecosystem must respond to these challenges if they wish to thrive in the long-term. CityFibre's Wilson explained how channel companies should react. He said, "Vendors need to engage directly with their partners to fully understand their business models and requirements and then work together to deliver the targeted support they need.
"In terms of securing funding, it's not just about RFS and build plans, it's essential to demonstrate a clear model for market penetration and go-to-market strategy to ensure they don't get lost amongst the crowds and clearly differentiate themselves.
"Similarly, partners also need to fully understand the changing needs of their customers and develop a clear go-to-market strategy that incorporates that. It's then imperative they choose the supplier that best aligns with that strategy.
"For example, if you plan to focus on a specific region, city or town, ensure you choose the infrastructure partners that have the right presence within those chosen areas and can deliver the most appropriate support, such as targeted marketing support, data and market intelligence, and strategic sales support. This will give you the best chance of success."
Hayes-Warren, from Agilitas, added, "It's not an overstatement to call the new year a pivot point for many Channel businesses, as they look to restructure their business processes and talent in order to respond to these challenges and stay relevant in tomorrow's fast-paced world.
"To competitively position themselves for the future of the Channel, organisations need to define a strong purpose, communicate this clearly with all relevant stakeholders and demonstrate how employees and partners will contribute to the overall vision. Those who can weather the short-term pain during this moment of inflexion will reap the rewards as we move into 2023 and beyond."
Keeping customer needs front and centre has been a common theme from all contributors. Hollman, from Colt Technology Services, said, "Vendors must support the channel in making the most of the exciting new opportunities that are emerging, as enterprises invest in and futureproof their digital infrastructure. To be successful, they must continue to be driven and inspired by the end customer experience, stay closely connected and drive transparency."
End customers
What these shifts mean for end customers is often the most important element. Tanner, from BT Wholesale, discussed the role education must play. She said, "Although competition exists between channel partners the wider focus must be on educating the market on the importance of digital transformation with BT's rollout of fibre broadband reaching around 9 million premises that is an average weekly build rate of 62,000 in the last quarter.
"Therefore, we as an organisation are continuing to support the evolution of the national communications ecosystem but we need our channel providers to lean in and support their local community and ensure they have strong partnerships in place with their customers so that they can realise the benefits of the next frontier in digital communications.
Customers should also benefit from more options in terms of the solutions available to them. Wilson, from CityFibre, said, "In simple terms, it means more choice! An evolving channel means customers can get guidance and expertise from a greater number of specialised solutions providers.
"That means the choice of better technologies, better products, more innovation, greater competition and all of that is good for end user customers and the industry as a whole."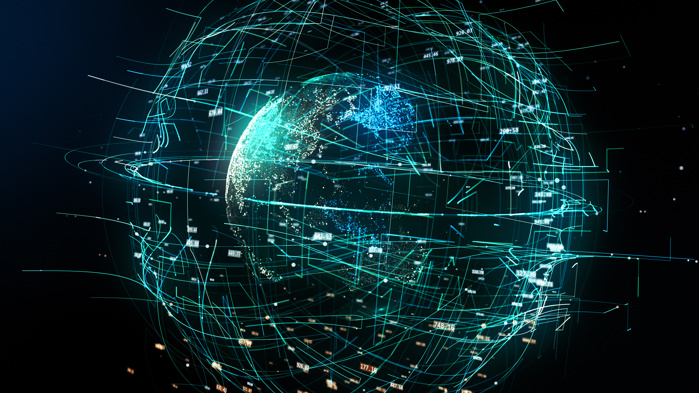 A learning curve
Emily Masterton, regional vice president, EMEA channel sales, 8x8, explained how her company is experiencing these broader market movements. She said, "One thing that is changing with the channel ecosystem is that the type of partners companies like 8x8 are bringing on are much broader.
"Traditionally, it was telephony or telco providers but now, due to the way services are going with UCaaS and CCaaS, we are seeing different types of partners wanting to get a piece of the pie.
"These partners are seeing how they can supply UCaaS and CCaaS as well as the other services that they do and provide them to customers. In essence the channel partners have become much broader as you have the Microsoft partners, traditional telco and also the managed print providers getting involved in that UCaaS and CCaaS space as well.
"Overall, I think this is a good thing as it shows the partners wanting to be more sticky with their customers, to provide additional services to them. There is a challenge that comes with this though.
"They all have different tactics of selling and the challenge for us is to make sure that we appreciate that the way you sell UCaaS and CCaaS as part of managed print isn't the same as how you would sell UCaaS and CCaaS services elsewhere as a traditional telco, so there's a learning curve on both sides to make sure we can make the partnership work."
Craig Patterson, SVP of global channels, Aryaka, described what the changing channel has meant for his organisation. He said, "Digital transformation and the increasing complexity of customer technology environments is a growing challenge for the channel. The emergence of formal ecosystems is driven in part to simplify delivery of point solutions and services into a more cohesive and strategic approach.
"However, this is easier said than done. The coordination between all the parties must begin with strategic alignment, shared go-to-market motions, coordinated implementations and ongoing support. That requires frameworks and systems to orchestrate partnerships, marketing, compensation, customer interactions, for all parties involved.
"Furthermore, as businesses transition to – and rely more on upon – subscription services and the ecosystems built around them, providers and their partners must establish processes to ensure consistent customer satisfaction. In this new model, providers and their channel partners are constantly as few as 30 days away from losing a customer if they decide to cancel their subscription.
"Retention is critical to the services model. Set it and forget it is tempting, but inattention to customer satisfaction means marketing and sales teams are running as fast as possible to stay ahead of revenue leakage instead of driving revenue growth."
Within the cybersecurity space, the Channel is helping to address the skills gap that persists across the industry. Steve Nurton, head of channel for the UK and Ireland, WithSecure, discussed how partners can help bridge that gap.
He said, "The channel is evolving. End customers are looking for partners and partnerships, with traditional VARs evolving to become more service oriented, as opposed to the traditional stock and sell approach. The industry is still struggling with a lack of skilled cybersecurity professionals, so this transition is welcomed by organisations with in-house teams who can relate to this.
"We're also seeing increased interest from partners and customers looking for consolidated, cloud-based cybersecurity solutions which provide greater visibility end to end across their IT estate. The aftermath of the pandemic has resulted in many IT teams working remotely, so consolidation to one simple platform makes security management much simpler, allowing customers to focus on what is truly unique to them."
Choppy waters
As we step into a new year, all channel companies need to respond to the shifting ecosystem and external market movements. Dickinson, from Jola, said, "As we prepare for choppy waters ahead, previous recessions have taught us that recurring revenue-led companies, whose propositions reduce cost and improve efficiency, not only survive but thrive when money is tight. Financially sound suppliers to these resellers can help by turning CapEx into OpEx.
"As consolidation in our market continues, a few giant resellers will emerge, and they will use their superior EBITDA multiples to gobble up MSPs that have been slow to evolve their business models. This will give them the skills and capabilities to sell and support everything that any size of business needs, from communications to IT infrastructure and cyber security. The convergence between voice and data that vested parties have been trumpeting for years, will finally happen."
Wass, from CloudBlue, agreed with the reality that many businesses will be tightening their purse strings. He said, "As businesses strive to keep costs down, there is an increasing likelihood of them looking internally and changing their outsourcing. It is therefore becoming increasingly competitive for MSPs to stay relevant.
"They must fight to prove they provide services organisations do not have the facilities or time to provide themselves. Their offerings must stay original, developing with the times and the demands of organisations.
"Staying adaptable is how MSPs can respond to the threat of companies moving internally to save costs. As with the turbulent nature of the economy, business demands will also change. Their ways of working will need to alter to stay successful, and MSPs have the opportunity to help businesses to do so."
This feature appeared in our January 2023 print issue. You can read the magazine in full here.