Tekton Billing recently uncovered a reconciliation issue that is more widespread than many may assume. Brett Harvey, head of new business at Tekton Billing, explains why this calls for further discussion between resellers and their suppliers.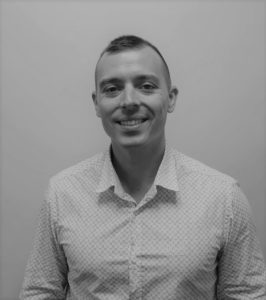 Sadly, we're not talking about being earnest today. Though our advice certainly is… we recently onboarded a new client who migrated to us from a legacy billing platform which had been in use for over a decade. The migration was supervised their highly experienced billing manger, and together with our Billing Support Team, uncovered over £33k of lost profit from the client's bottom line!
This eye-watering amount originated from several recurring charges, from its suppliers, that had not been reconciled. One hidden charge equated to a five-figure sum, while multiple other smaller mismatches brought the full total to over £33k!
This came after the reseller had stopped onward billing it to their customers a long time ago, and being a recurring charge, that figure was only growing month after month too! The impact of this small (but significant) oversight is larger than merely missing revenue. It's actually threefold: affecting the supplier, our new reseller partner as well as its end-customers.
Supplier impact
While the supplier has enjoyed a higher margin than they would have without the hidden line, is this the best course of action from a customer service point of view? Just like in the consumer world, a business billing a service that isn't being used any more is one of the fastest ways to get the customer to switch to another provider.
So, what could the supplier have done differently? In a perfect world, the supplier's own processes should have caught that this particular line was not seeing the traffic it was expecting – notifying staff of 'zero usage' which is an optional report within ZOEY's customer portal.
Meaning that if the supplier used ZOEY for its billing, the reseller could have run a report themselves, which would have identified the issue and then reached out to the supplier to resolve the disparity. This kind of proactive service should be more prevalent, especially in the channel where strong commercial relationships – built on trust – are so important.
Reseller impact
Primarily, the greatest impact is £33,000 missing from our partner's bottom line. That's more than enough for a new junior member of staff to train and mentor into a powerful, productive employee! While it's easy to blame the reseller for not keeping on top of their outgoings, they need the tools to remain aware of the complete process. The most alarming aspect of this is that many of our other clients have customer bases and commercial relationships that are also decades old, where legacy platforms may not be able to bring these to light and services can be easily forgotten or accidentally obstructed from view!
Combined with staff turnover, Covid-19 and many other factors that take focus away, it's important that channel businesses take the time to perform regular, granular audits to ensure that essential capital is not being needlessly frittered away!
End-user impact
In this specific scenario, there isn't really an impact to the particular end-user that took the service in question. But if revenue continues to leak and the issue is never resolved, that lost revenue could cause the reseller to increase the cost to end-users across the organisation, and no business wants to increase prices just to plug a hole in a leaky ship!
All told, supplier reconciliation and margin analysis are important steps in any channel business, and as best practice, should be performed in every bill run. Not only to optimise revenue, but to keep commercial relationships strong and prevent billing those that shouldn't be.
And sadly, this isn't an isolated case. Since starting to write this, we've brought on another new client and we're already finding other examples of missed revenue as we begin their migration.
In this case, the legacy billing system had allocated usage (calling) data against the wrong destination, resulting in a free-to-call scenario that should have been charged. As a result, a sample of just one affected destination, for one tariff, in one month showed £700 of missed revenue!
If you've ever thought that your billing platform needs updating, or that there are hidden revenue leaks that you struggle to locate, make sure you are working with a supplier that can support your journey to a more profitable future with a billing platform that's designed to never miss a beat!